Last week I published a list of Christmas gifts for the grown ups. I promised one for the children, and here we are.
Once again, I'm only listing gifts that I have had the pleasure of handling and using, not just rewriting media releases (with the exception of the balance bike, although we have got one on order). I hope it provides some inspiration.
Guinness World Records 2016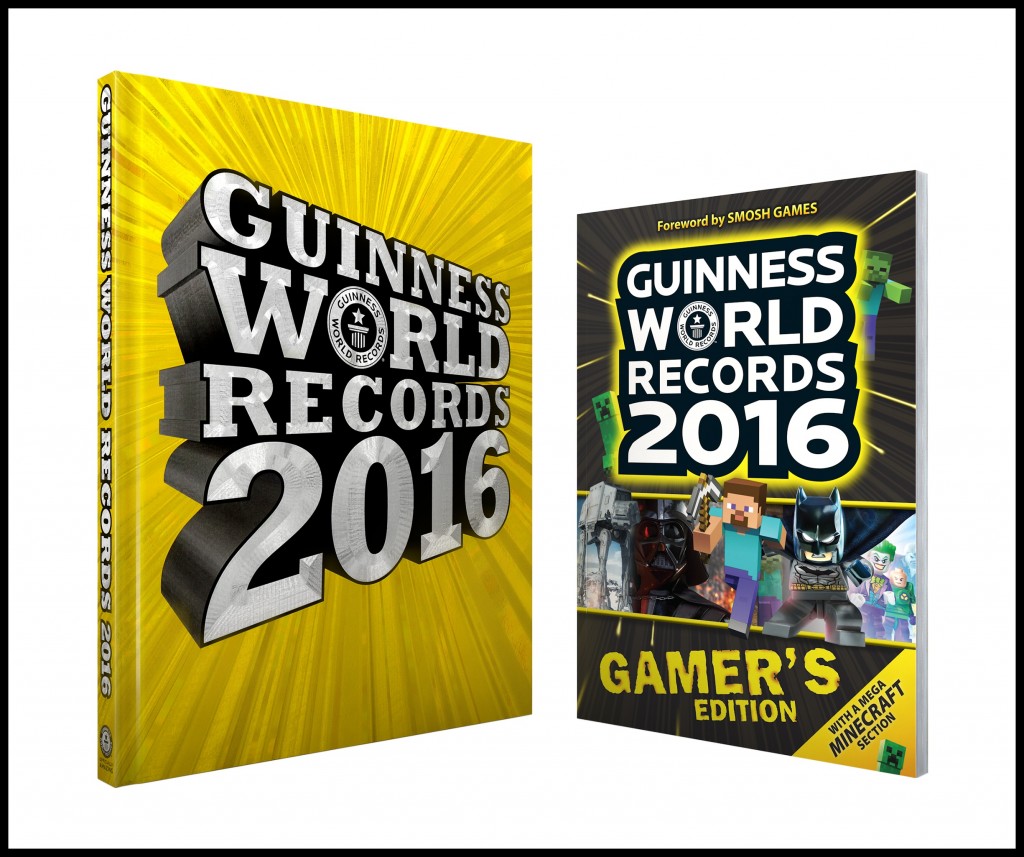 As a kid I loved watching Record Breakers on television and spent ages flicking through the pages of the Guinness World Records (Record Breakers, by the way, has been replaced by the slightly more madcap Officially Amazing). It's something that completely dropped off my radar as an adult. Until, that is, I was invited to attend a Guinness World Records blogger family day last month.
Helen came with me and she was given a copy of the famed book. She has found the concept incredibly inspiring and the book has become a firm favourite that has been taken to school for show and tell. I'd recommend it for any curious child. I say the book, there are in fact two editions these days; one for traditional records, the other listing world records broken by gamers.
Guinness World Records 2016 costs £20 while the gamers' edition costs £9.99, although I have seen them on sale for less than this. They're both widely available from Amazon, WH Smith, Costco and a host of other retailers.
Kano computer and coding kit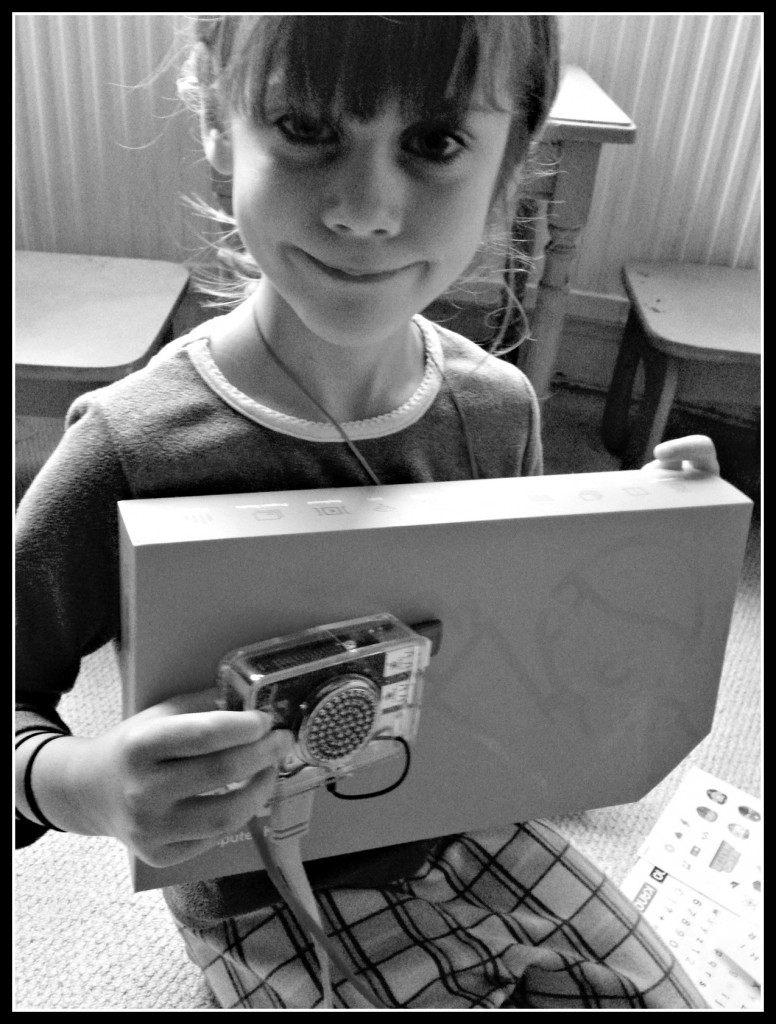 If you have a child aged six plus, this should be the one present you should buy them this Christmas. I haven't yet written a full review of this kit, but one is coming over the next week or so. I cannot, however, rate this concept highly enough.
It is a basic build-your-own computer loaded with some basic programmes. Don't worry; it doesn't involve any soldering! You are simply clipping components into the motherboard. I say it's basic, it's internet ready, WiFi enabled and seems to be capable of everything a standard desktop PC can do. It's kinda like the ZX Spectrum of its generation (yes I am that old).
Building the computer is only part of the job. Your child must then learn some simple coding to make the various applications work.
Your child can make the computer talk, draw pictures and even play Minecraft, if that's your thing. It's aimed at kids aged six or older and my eldest daughter and I have had great fun with it. We had the computer up and running in about 15 minutes and she has loved coding, even working some out herself.
At £89.99 (plus £9.99 P&P) it is more expensive than the other items I've recommended but worth every penny if you can stretch to it. Available from Kano.me.
Balance bike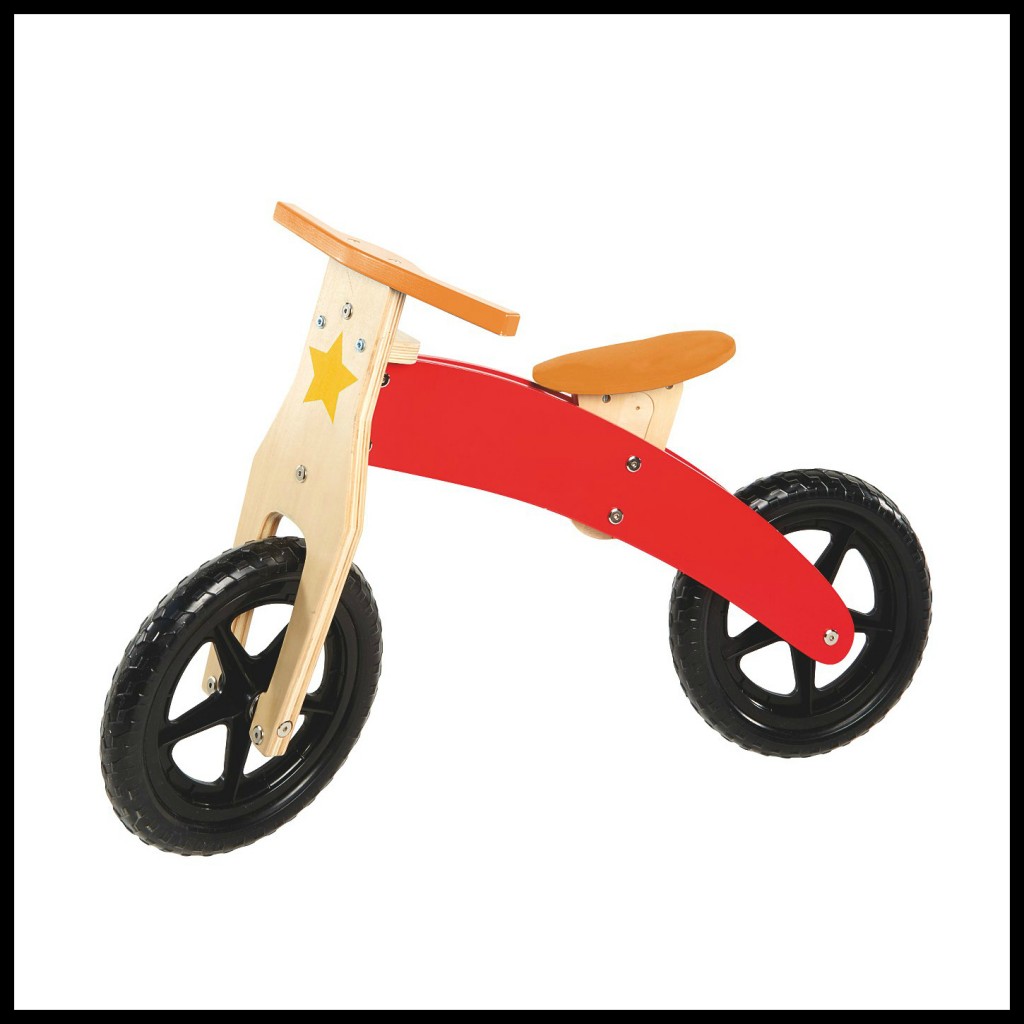 One for the younger children. As mentioned above, we haven't actually got one of these yet, but one is on order for Toddler Adams.
I've placed it on the list because I got a really good reception on social media to this guest post that I published the other day. I see kids using balance bikes all the time and I'm told they progress onto a standard bicycle much more quickly if they use a balance bike first.
Balance bikes are available from a range of retailers. I'm told you can even buy a Chris Hoy branded one if you have particularly deep pockets. If you're looking for value for money, George at Asda has a nice wooden one as part of its range for £30.
Sustainable toy range from Hape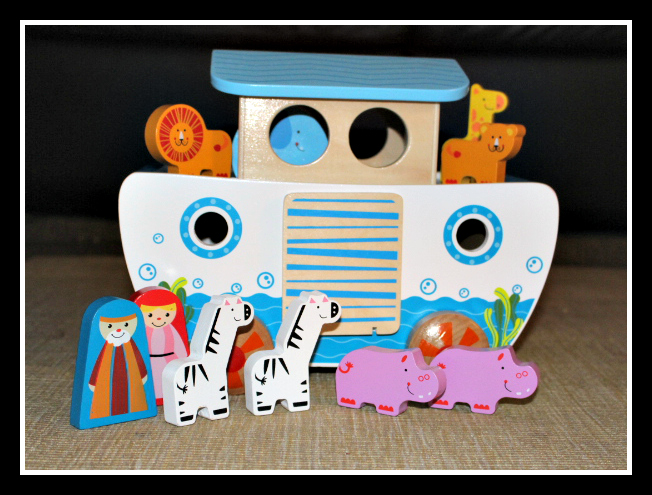 Sustainable toy specialist Hape produces a range of beautiful, sustainable toys, most of them wooden. Personally speaking, I'm a huge fan of wooden toys. They're far superior to anything made from plastic.
One item from the Hape range is the Noah's Ark set that has a price tag of £24.99, pictured above. I got it with the intention of giving it to a Godchild but my own kids got there first and I can't separate them! The Hape range is well-worth exploring as there'as something for every budget from £7.99 for a 'sand art kit' to a wooden kitchen set priced £69.99. For more information go to the website of UK stockist Marbel.co.uk.
LittleLife Gruffalo range

Julia Donaldson's classic is never going to go out of style is it? In recognition of this, merchandise manufacturer LittleLife has produced a range of Gruffalo-themed products in time for Christmas for those aged between one and three years.
The key element is a really cute rucksack. Thus far I've kept it away from Toddler Adams but I know she will love it as soon as we give it to her!
It also features a safety harness with accompanying reins and an ID wrist band. I don't know about you, but when we go into London or somewhere busy, we always put a Tyvek wristband on the kids with our contact details in case they get lost. This Gruffalo item looks a lot more appealing! The wrist band is £4.99, rucksack £24.99 and safety harness £16.99, all available from the LittleLife website. Oh, and if Gruffalo isn't your thing check out the other LittleLife ranges as there are a few to choose from.
What on Earth? Wallbook Timeline series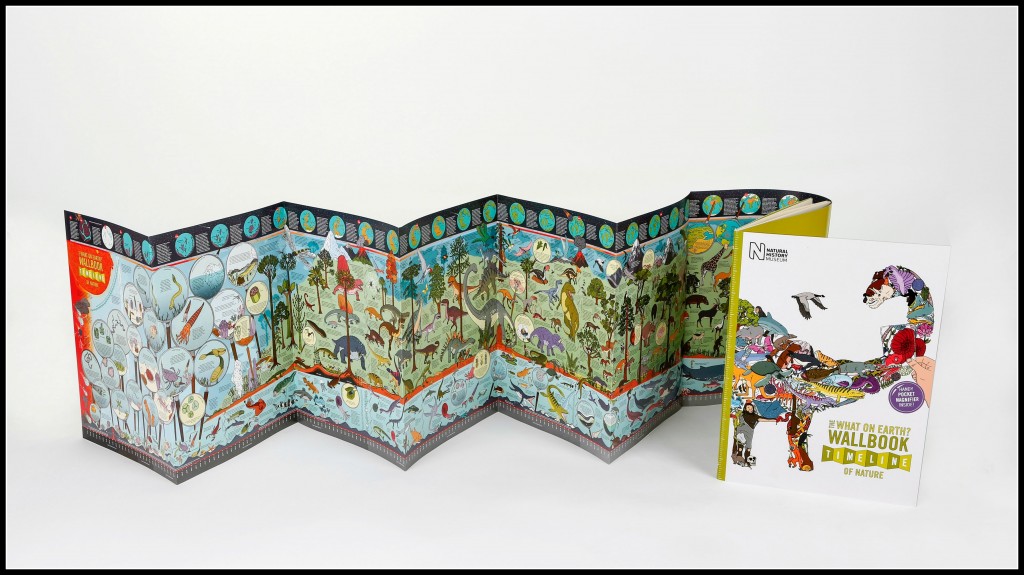 Another one for the curious child. Designed for children from seven to fourteen years of age, these books cover 14 billion years of history using great illustrations and easy to understand newspaper-style stories.
I've had a really good look at these books. To be frank, I could read them all day! The information, which covers many topics covered in Key Stages two and Three, is fascinating.
There are five different titles in the range; Big History, Natural (produced in association with the Natural History Museum), Sport, Science and Engineering, and Shakespeare. They cost £12 per item, alternatively a gift pack is available containing all titles for £45.  Available from the What on Earth Books website, Amazon or Waterstones.
 Happy shopping!
I hope that list has given you some ideas. Just to gee you along a bit, there are 36 days until Christmas. Best of luck getting gifts for your loved ones.
Interested in this blog post? Well have a read of these...