Speaking from personal experience, childcare is one of the biggest considerations for any working parent. Back in the days when I was a salary-man, Mrs Adams and I relied heavily on childcare for our eldest daughter and since our youngest daughter started school, I have struggled to find flexible childcare to fit around the gig-economy lifestyle I increasingly lead as a freelancer and blogger.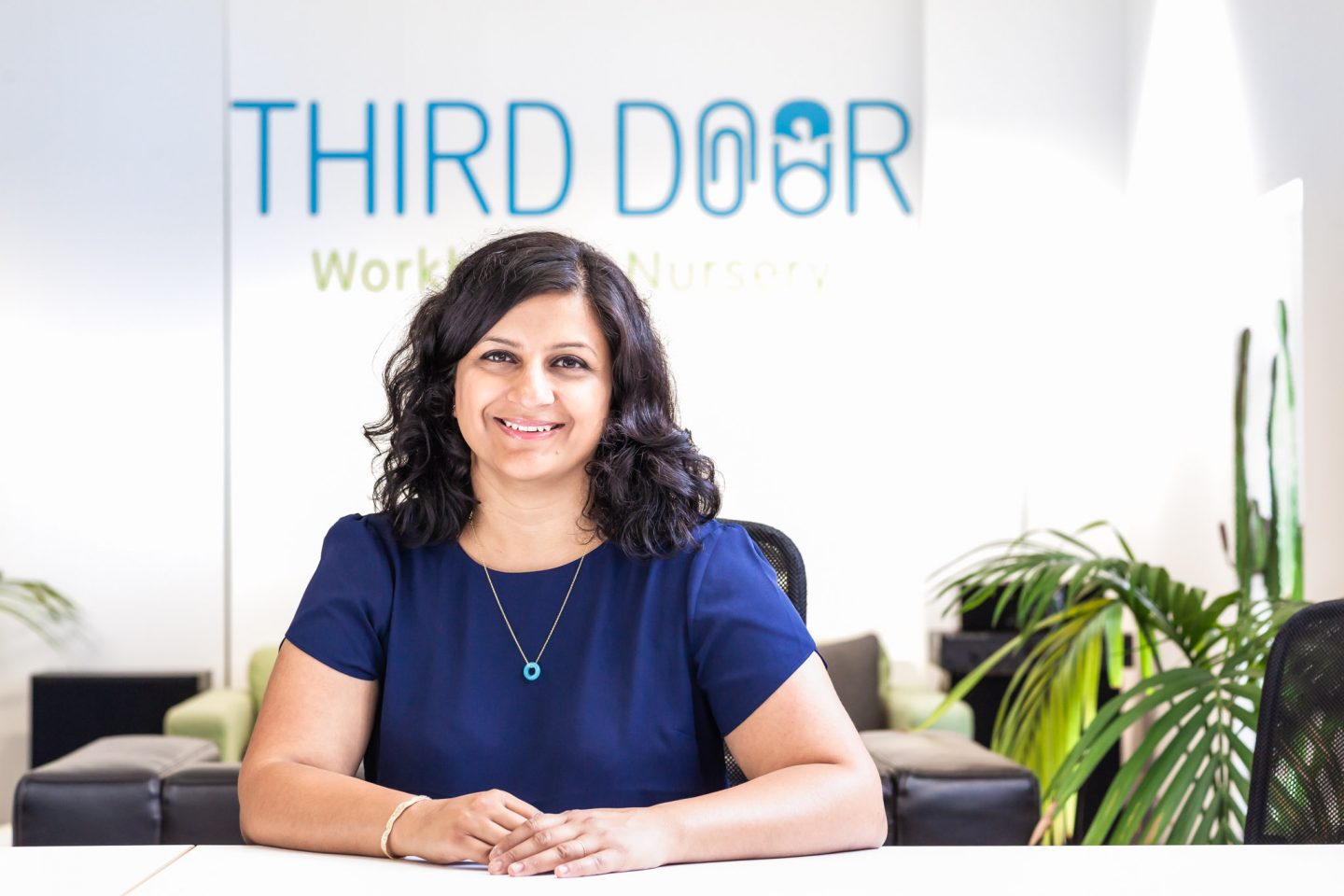 Shazia Mustafa is someone who knows all about these challenges. Following the birth of her first child, Shazia wanted to continue with her career but wanted to know her baby was being looked after nearby. Along with her husband, she was inspired to start a co-working space that also provided childcare. Third Door was born and it's proven so successful that a second premises is in the pipeline.
I first met Shazia back in 2016 when I was a panelist on a session at the Women of the World festival in London. Shazia chaired the session and we had a chat about Third Door afterwards. It sounded like a great concept and at the time, I didn't know of anyone else providing such a service (roll on to 2019 and Third Door has a few compeitors).
It was clear when I met Shazia she saw childcare as an issue that should be treated as an issue of equal importance to men and women. In addition to co-founding and operating Third Door, Shazia is also a trustee of campaign group Pregnant the Screwed and the policy committee of the Women's Equality Party. I think you'll agree from this Q&A that Shazia has a lot to say about equality and that she's very passionate about the subject.
Shazia, please do introduce yourself and Third Door.
Hi, I'm Shazia Mustafa and I'm the cofounder of Third Door, a family-friendly co-working space with an onsite flexible Ofsted registered Nursery in London. I have three children who are aged 11, 9 and 6.

What inspired you to start Third Door? I believe there's a story about you trying to find somewhere to work as you neared the end of maternity leave?
A few months after I had my first child back in 2007, I knew one thing for certain; I wanted to work and continue with my career. However, like most new mums, I was reluctant to be far from my baby and wanted somewhere I could work in peace whilst my little one was cared for nearby. My husband was also studying for a self-funded MBA at the time as well as working full-time therefore his working hours weren't what you might call 'traditional' hours either. Yet as hard as we looked, nowhere seemed to offer us a workable solution to our childcare conundrum. So, we decided to take matters into our own hands and two years after the initial idea, we set up Third Door, the London, UK and the world's first co-working space with an onsite flexible nursery. 
In fact, my husband even decided to base his dissertation on the concept of a co-working space with an onsite nursery, he was that invested in it. Ultimately, he understood the concept from the start, not least because he was living and breathing it. After all, what had been his office was now the baby's bedroom and he was pacing up and down the living room trying to make work calls over the sounds of a vocal baby!
Out of interest, what's the gender split of your membership? Do you see reasonable demand from both mums and dads?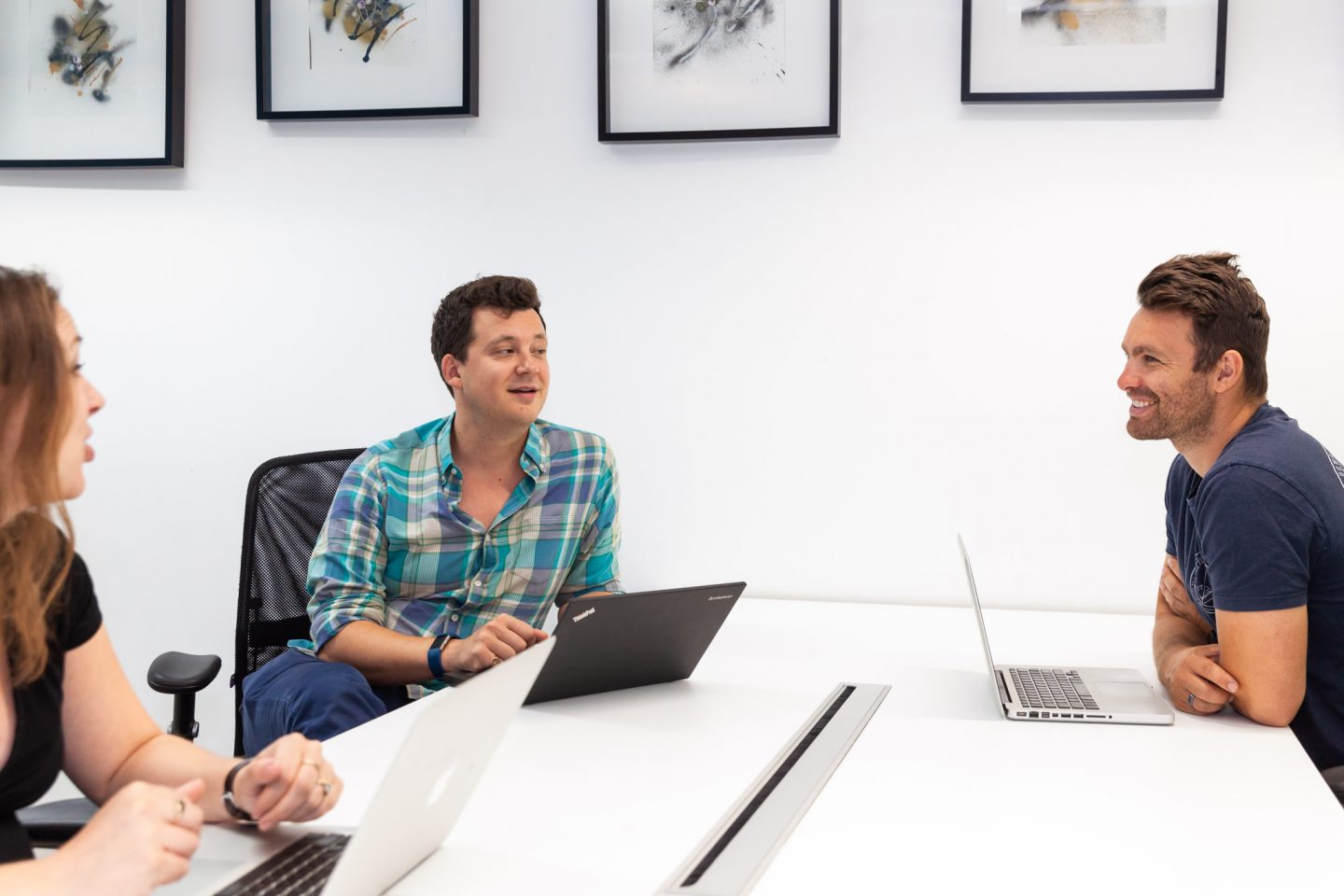 When we first started Third Door, we always wanted to make it equally accessible to fathers as well as mothers. In fact, our very first sign up was a father who had primary care for his son and worked around his son.
To this day, we have both mothers and fathers using our space and sharing their membership. Ultimately Third Door has been all about removing the parenthood penalty and creating a better work / life balance for parents, no matter what gender they are. Our vision has always been to create a community of like-minded individuals and join them all together as a force for good. I'm committed to creating a movement to bring about a change in the culture of working families, where it is normal to work near your children and also focus on your own career.
What is your membership mostly made up of? Is it salaried staff who work from home, freelancers, people working in the gig economy or specifically enjoy co-working for some reason? You're opening up a second site so clearly there's demand for your services.
Members who use both the Workhub and the nursery tend to be self-employed, freelancers, remote workers including those who are employed but can use the Workhub at least once a week to work from. Interestingly we also have members (usually those who work in professions such as teaching, doctors, lawyers and in the city) who just use the nursery service, because they love the flexibility we offer. We also find we have parents who come out their way to drop their children off with us and use the coworking space. That's a nice feeling to know how much they like coming to us and is definitely a key rationale for opening up more sites.
How do parents cope with having the childcare on site? I imagine there must be a temptation to sneak off and see the kids or that the kids may want to see mum and dad?
Well in actual fact, the two spaces are very separate from each other. The nursery is downstairs and the Workhub is upstairs. We often find that new parents do tend to pop in and check in on their babies at the early stages. This is very reassuring for them and helps them ease back into the working world after maternity / paternity leave. This setup is also particularly beneficial for nursing mothers who are able to pop down and nurse their child whenever suits.
Your husband is a director and co-founder of Third Door. How do you find working with your spouse because I really don't think I could work with my wife!
Whilst we set the business up together, we haven't worked together onsite for a number of years. We tend to keep the two quite separate.
Flexible working: What needs to happen to ensure mums and dads can better balance work and family life?
In the years since we launched, we have seen many of the changes we predicted in terms of working patterns come into force. I certainly have watched with interest as the concept has become more widely understood and others have followed suit.
Demand for flexible childcare and co-working space has grown as careers become less tied to traditional nine to five office hours, and remote or flexible working becomes more widespread. In addition, the rise of freelancing and self-employment has also increased, with 1 in 7 of all self-employed people being working mums* (594,000). Shared Parental Leave (SPL) has also kicked in, which has been an interesting development. Now we are experiencing men having to have similar conversations that women have had for decades; i.e. about what taking time out will do to their careers for example, in taking SPL.
Honestly, though, I believe that until this is normalised (and that it is okay to take time out to spend with family, or even better that it is okay to work in the same place as your family), this discussion will continue to be a tricky one for both mothers and fathers and this topic will remain a stigma in workplaces across the UK.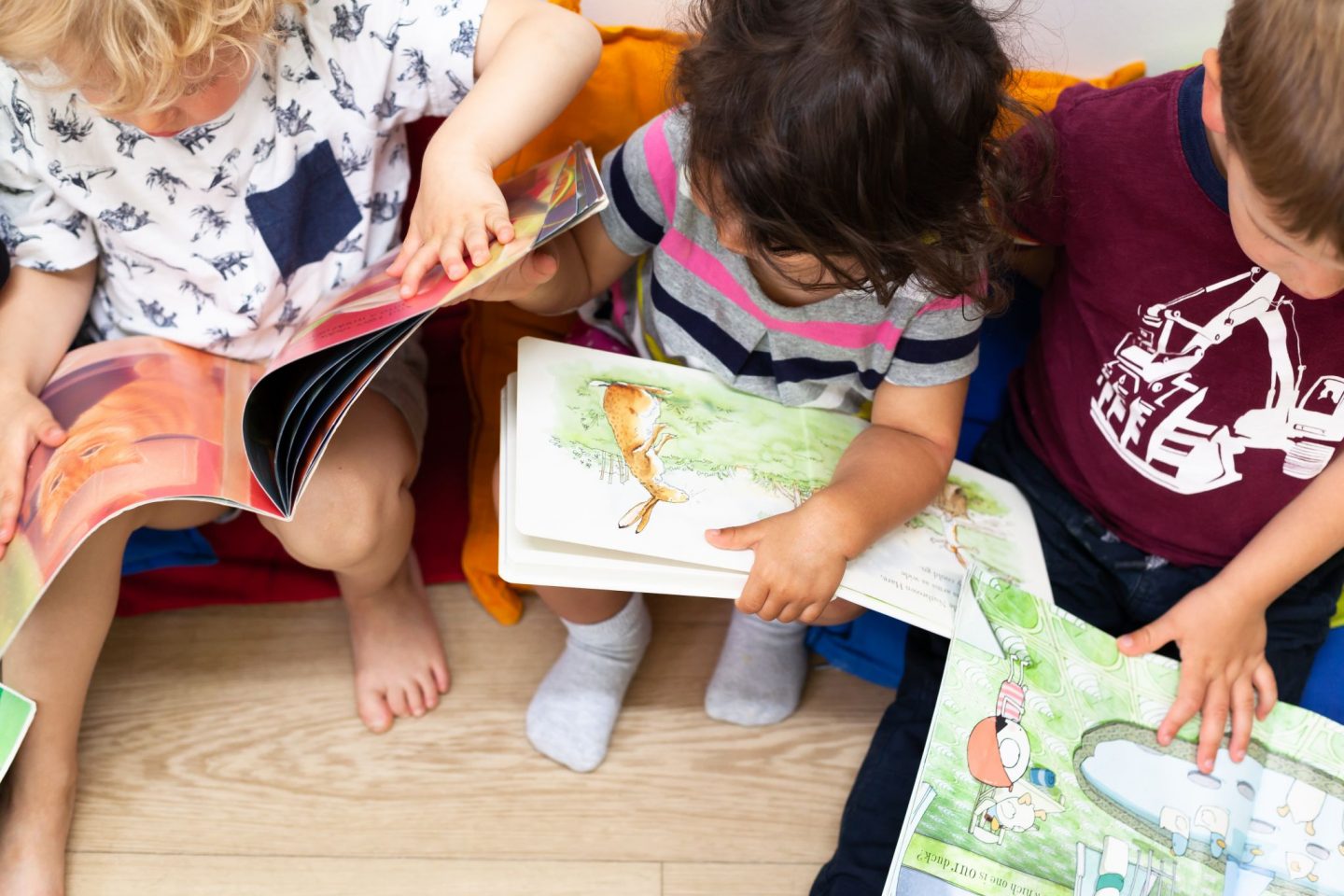 Third Door is just one thing you're known for. What's your involvement with Pregnant Then Screwed and the Women's Equality Party?
I am a trustee with Pregnant then Screwed and on the Policy Committee for the Women's Equality Party (WEP). For WEP, I am the movement builder for the Equal Parenting policy which means I help the party make connections with other organisations and people connected to the Equal Parenting policy.
You clearly have a big interest in equality issues. I don't believe women will experience true equality until men experience true equality on the domestic front. Fair comment?
My observation has been that, whilst most relationships do start off equal, once children are in the equation, men and women seem to default to roles that I feel are a direct result of their upbringing and societal expectations. There are more conversations around mental load for women and also fathers experiencing postnatal depression than ever before, but I do feel that the conversations are not as mainstream as they could be. Understanding the different societal pressures that both mothers and fathers face is important, so too is addressing any stigma associated with who does what. The fact that mothers tend to have to juggle more or take time off work when the baby is sick and also that fathers tend to have pressures that they should be the main breadwinner will sadly all lead to these divides really early on. We need to turn this on its head.
So yes, I agree, understanding each other and sharing the mental load, as well as the financial burden can make a huge difference. I also think that if both men and women stopped thinking about the childcare costs predominantly coming from the women's salary, and rather from both salaries, we will see a more balanced parenting society.
what are your thoughts of co-working and workplace equality?
I hope you'll agree that was a fascinating insight, both into what inspired Shazia and her husband to open Third Door, but also a good look into the challenges facing working mums and dads.
I'd be curious to know what your experience is of souring flexible childcare and whether you have experience of co-working? Do leave a comment below if you I have any thoughts or experiences to share.
I'll get things going with one observation. I've always been slightly puzzled at the incredibly rigid way most childcare operators work. Opening hours tend to be very rigid and making bookings last minute can be almost impossible. For me, Shazia's business is meeting a need and it's one that is only going to grow as more people work remotely or work freelance.
Interested in this blog post? Well have a read of these...