Most days I undertake the school run and it's often a challenging experience. Courtesy of Peugeot, I've just undertaken an entirely different driving challenge. To test out Peugeot's Surround Rear Vision system, I was given a Peugeot Partner van and asked to drive it around a specially-made obstacle course…..in reverse.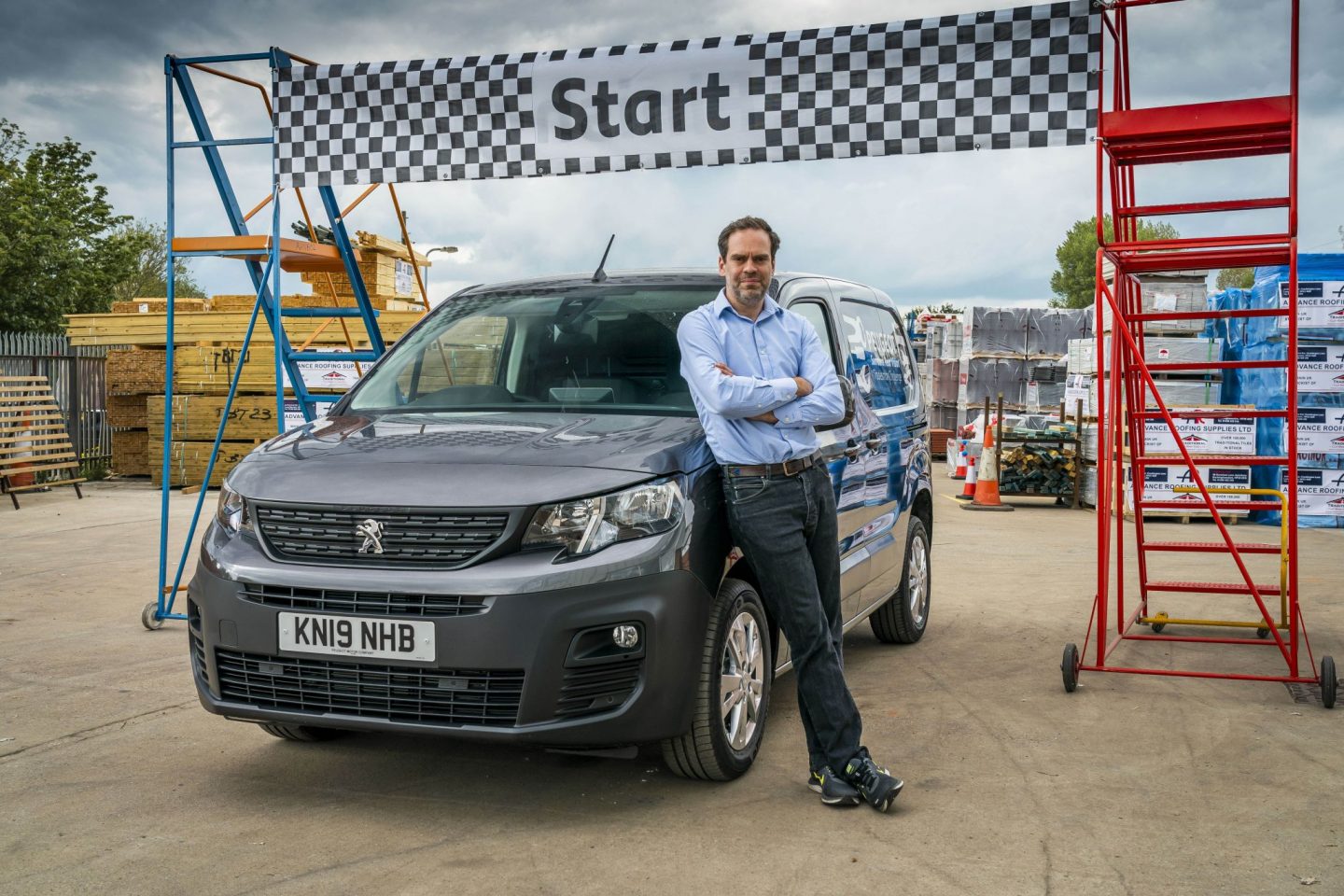 This wasn't any obstacle course. This course had been constructed in a builder's yard and I was timed as I drove around it.
I had to dodge bricks and roof tiles as I navigated around 90˚ and 180˚ turns. There were planks of wood and pallets to avoid. There was a slalom and dotted all around the course were tennis balls that had been mounted on top of road cones. For each ball knocked off a road cone, a 20 second penalty was added to my time.
How did I do?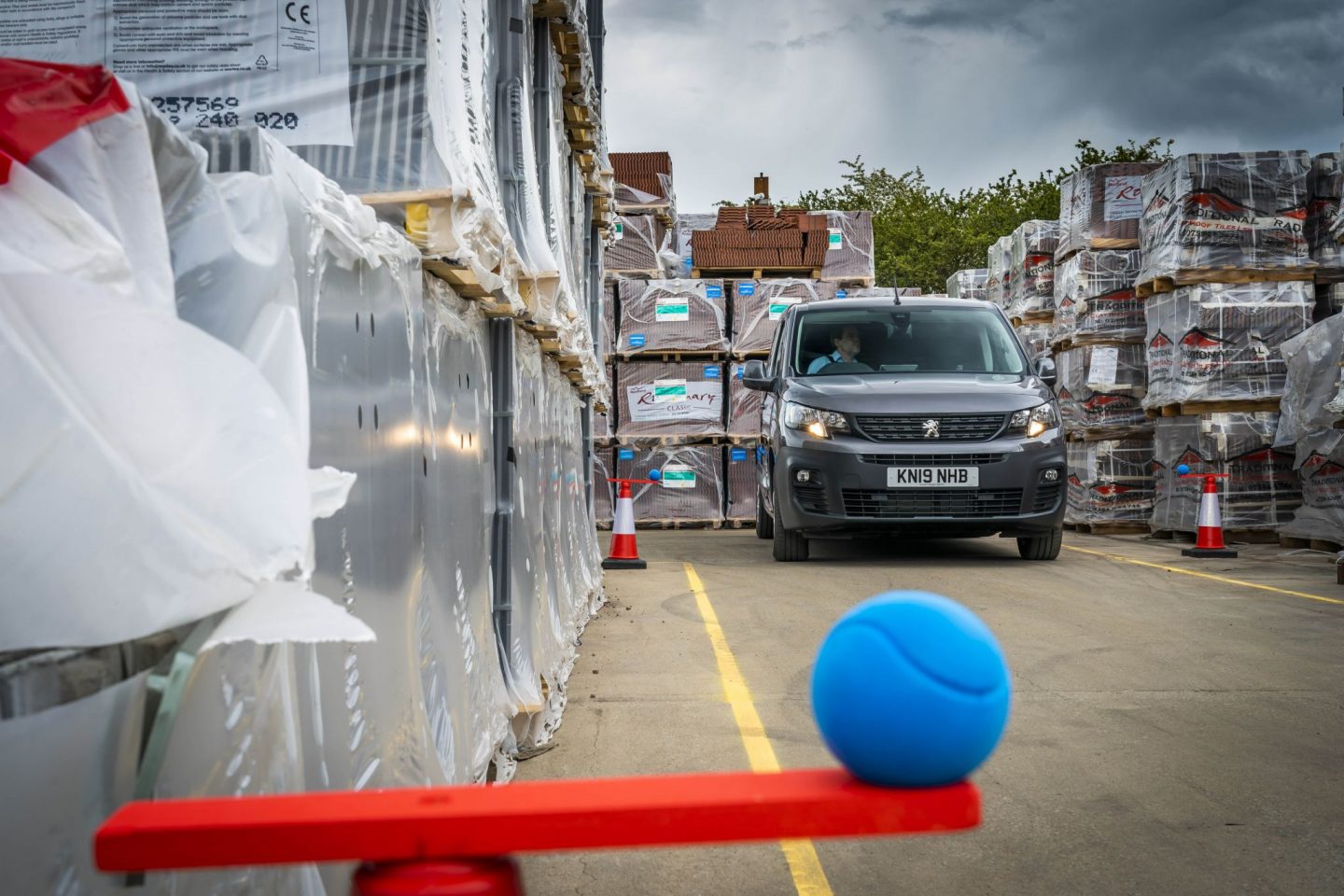 I had two attempts at the course. First time around (I decided to call this a practice run) I completed the course in 15 minutes and knocked two balls off their cones.

After a swig of water and a quick breath of fresh air, I tried again. Second time around I completed the course in less than 10 minutes. Crucially, however, I didn't knock any balls off their road cones.
I made a short video of my attempt. It's only a couple of minutes long bit it gives you some of the highlights and you can watch it by clicking on the video below.
The Surround Rear Vision System
Like a typical dad, safety was at the forefront of my mind. While I would have liked to have completed the course in less time, I was more interested in ensuring I didn't knock the balls off their cones or hit anything else that was lying around in the yard.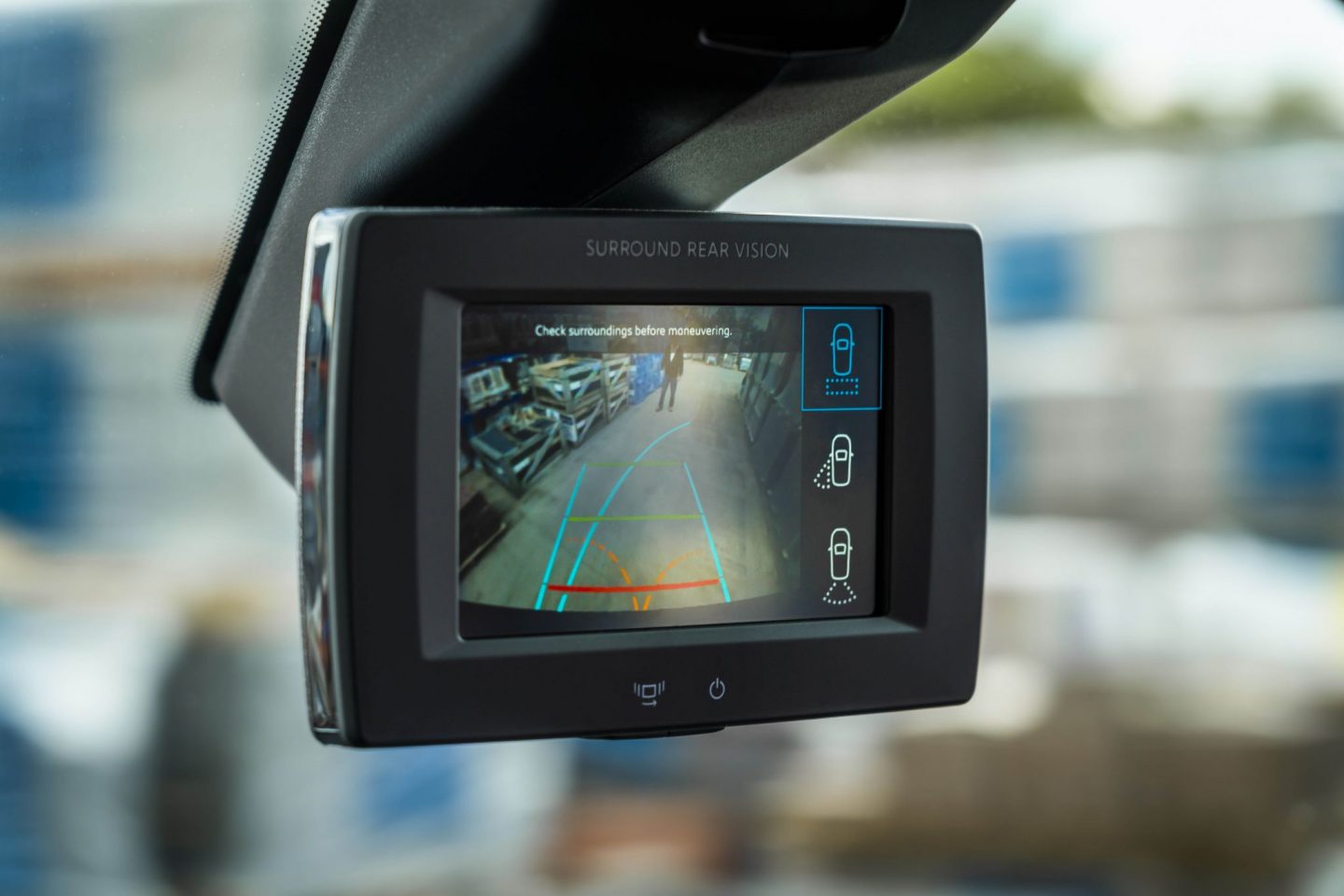 The Surround Rear Vision System was definitely a great help. If you've driven a car with reversing cameras, you'll appreciate how the system works.
I relied heavily on the Surround Rear Vision System to navigate my way around the yard. It just seemed very natural to look at the screen and it provided more detail than you get in a rear view mirror. You also have the option of changing the view between cameras at the touch of a button, a useful feature if there are particular obstacles you wish to avoid.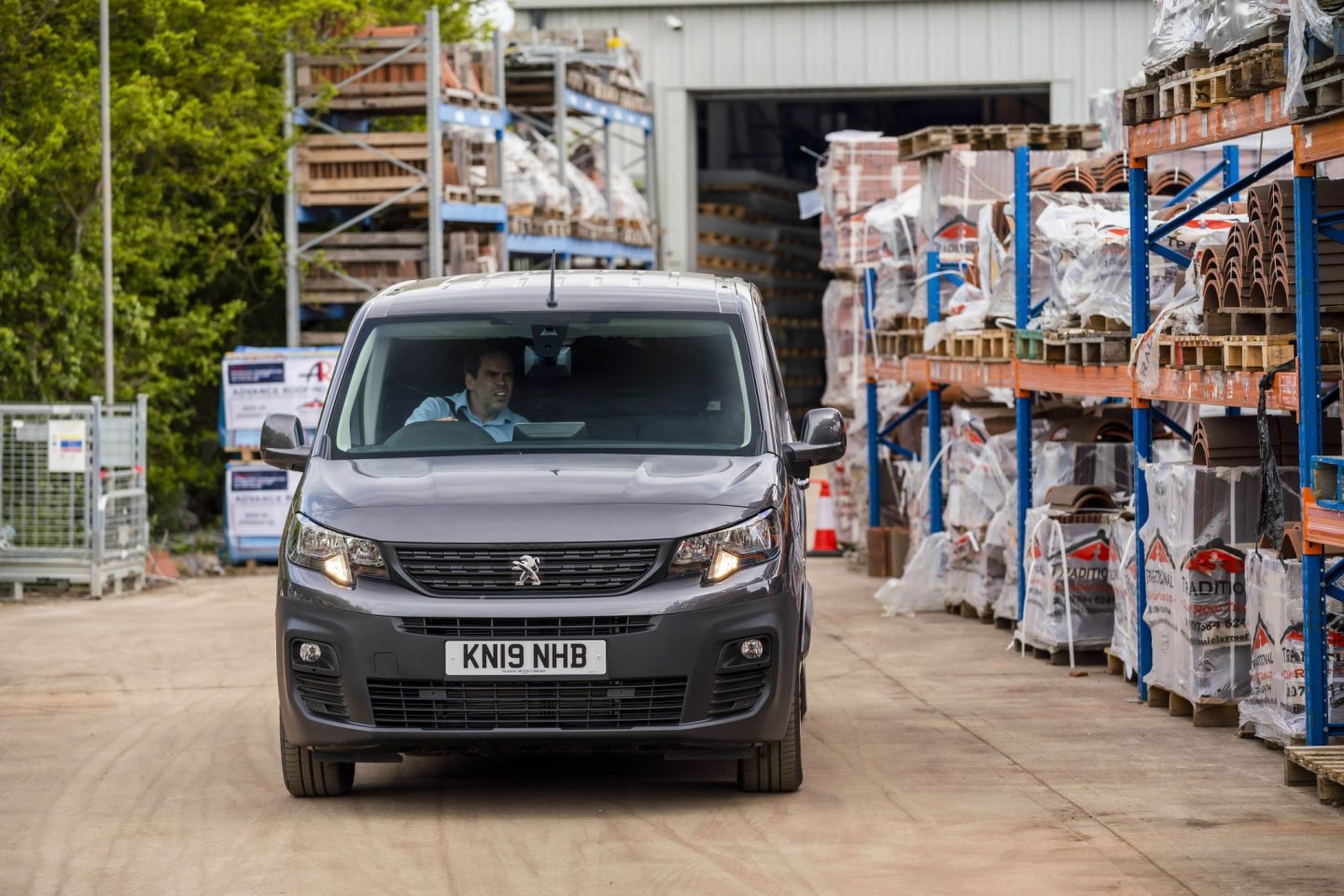 Being a van, there's a bulkhead directly behind the driver and passenger's seat so you can't see out the back of the vehicle like you can in a car, making the system all the more important.
Instead there are cameras on the rear panel doors and also on the passenger side door mirror. Footage from the cameras is relayed to a digital screen that replaces a rear view mirror. Used in conjunction with the wing mirrors, I found the Surround Rear Vision system to be a great aid that helped enormously as I made my way around the course.
It's worth noting that parking and reversing account for almost one in ten accidents involving vans. The Surround Rear Vision system was developed with the aim of assisting van drivers and, ultimately, getting those figures down.
The Peugeot Partner Van
My aim for the day was to test out the Surround Rear Vision system, but it is worth noting the Partner van, which has a price tag of £20,541, is new to the market. I found it very easy to drive and it had a great turning circle (I have no reason to doubt it's a great van, but I should add that my experience is based entirely on driving the vehicle in reverse gear!).
In addition to the reversing system, it is also fitted with an 'overload indicator' so you can be reassured that you aren't travelling with too much weight in your vehicle.
Slow and steady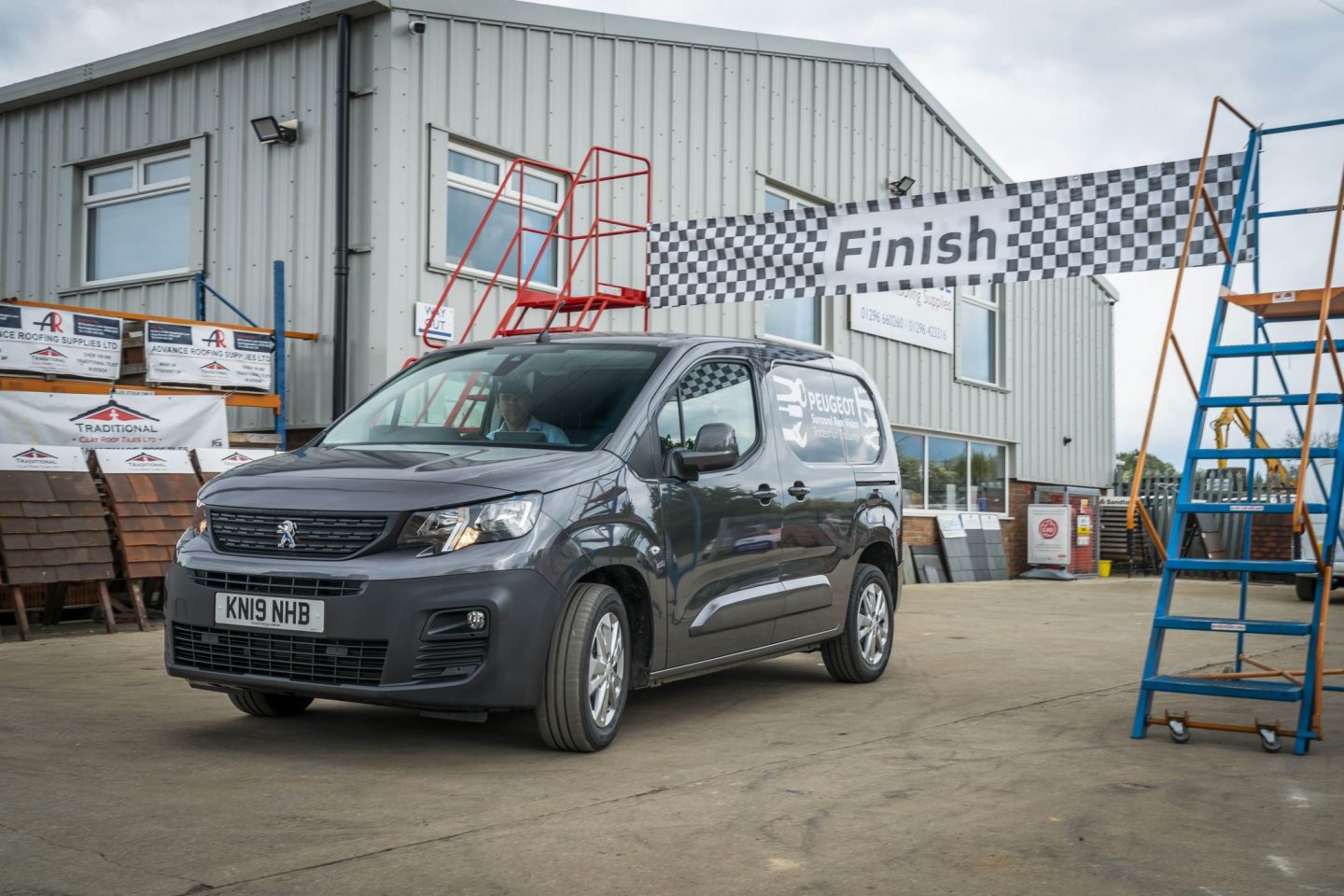 I wasn't the only person to undertake this challenge. I did, however, have the dubious honour of being the first person to complete the obstacle course. The following day a gang of plumbers, electricians and carpenters all had a go. You can see how we all got on by following this link.
It was an electrician who reversed around the course in the quickest time, managing to complete it in an impressive four minutes 49 seconds. I won't deny it, I wish I could have shaved a few minutes off my time.
I was told not to feel too bad about the length of time it took me to get round the course. The emphasis, after all, was on precision and not speed and I could rest easy knowing that, after my practice run, I didn't knock any balls from their cones or bump into anything else lying around in the builder's yard.
Disclosure: This commissioned article was produced in association with Peugeot.
Interested in this blog post? Well have a read of these...