What a month May was. With two bank Holidays and half term just a few shorts weeks after the Easter break, the usual family routine has been very difficult to follow. Feeling a little jaded after a demanding month, I wanted a little time on my own. While my daughter was at her gymnastics class yesterday afternoon, I took myself off for a stroll with my camera.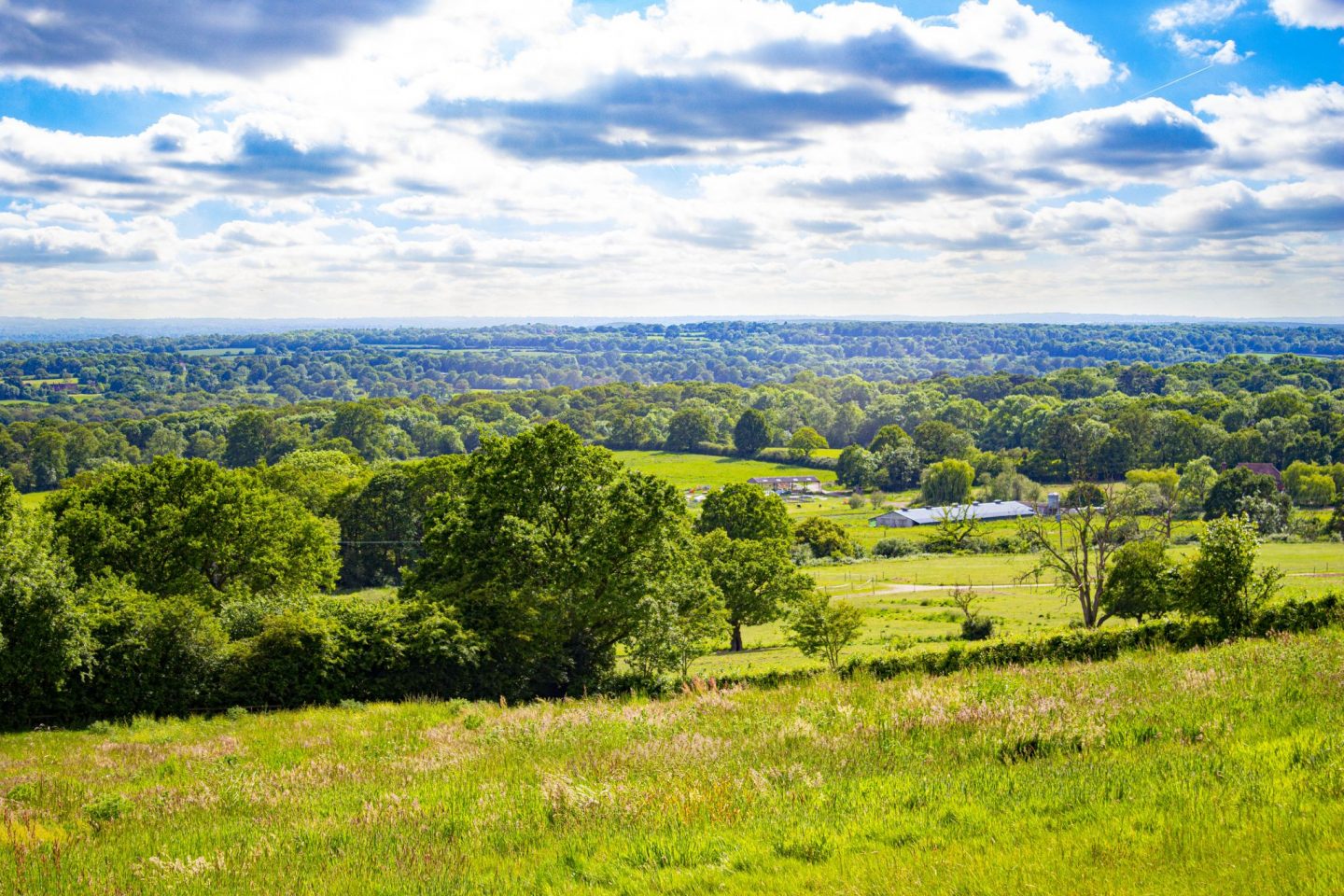 I went along a route I hadn't really explored before. I found myself walking alongside fields of crops that were just beginning to flower while others, winter crops I guess, were mere seedlings. It was a sure sign we are in early summer.
After a short while, the path took me to the top of a small hill. Farmland, trees and greenery seemed to stretch out all the way to the horizon.
While admiring the view, the one thing that came to mind was the hymn Jerusalem. I was a bit surprised by this because I'm not the biggest fan of the hymn for a variety of reasons. Even so, the land did look very green and pleasant from that spot.
I can't deny the picture is a little similar to this image, which I recently posted on the blog. In the previous image, I was trying to improve the sky while in the picture above, I was more interested in the landscape.
Landscape photography is an area I need to work on because I'm rarely happy with the results when I attempt it. More often than not, I find someone has already taken a better picture and it's been turned into a postcard!
If you have kids who are at school, how have you coped with the month of May? Photographers: Have you any thoughts on this landscape shot, in particular how it could be improved? Dare I ask, what are your thoughts on the hymn Jerusalem?
Interested in this blog post? Well have a read of these...