I have become a little obsessed with nature photography over recent weeks. I've spent ages and ages on some nearby common land taking photographs of insect life, including this bee collecting pollen.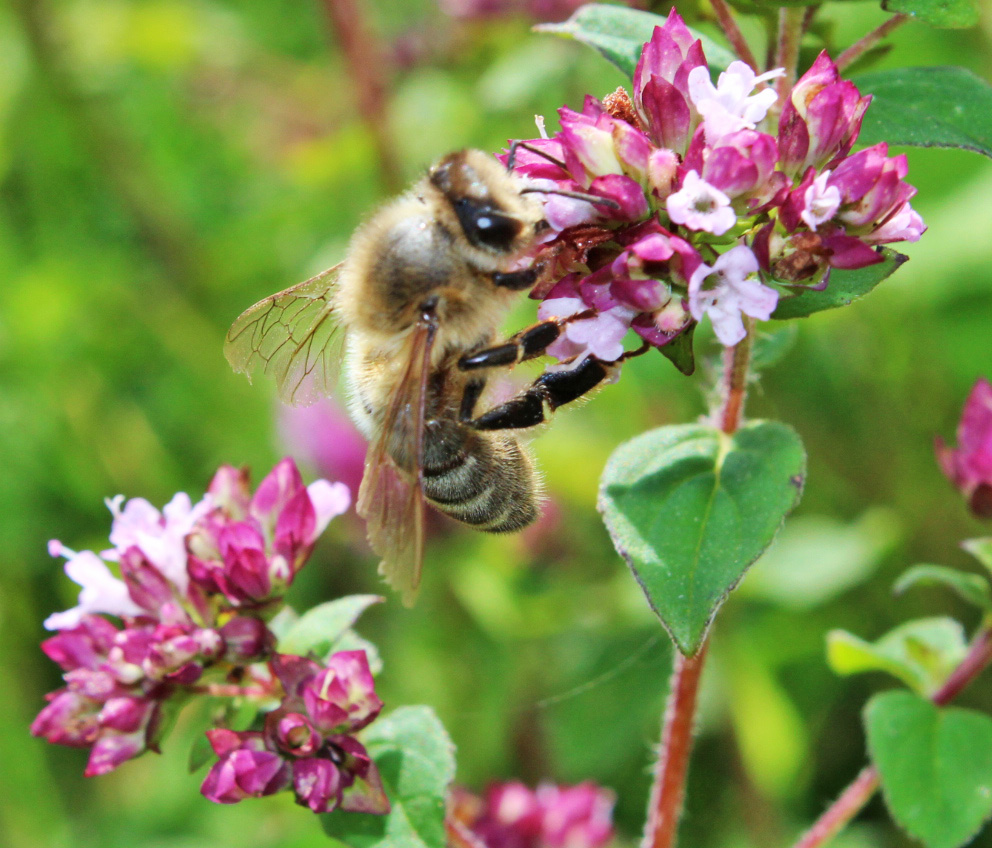 I have taken so many images of honey bees, bumbles bees, butterflies, crickets and so on. I think the hot weather has encouraged the plant life to go wild and with it, the insect population has boomed.
I made several attempts to try and snap bees collecting pollen before I took this shot. I've learned there's a certain trick to it.
You have to approach from the correct angle so as not to cause any shadow. You then have to be very quick as, rather like butterflies, bees move on fast!
Ideally I'd have liked the upper half of the bee's body to be in perfect focus, but I like the detail elsewhere in the image. You can see a little pollen on the legs, I love the incredible detail in the bee's wings, and the fact you can see the fine hairs on the bee's body.
Do you ever attempt nature photography? If so, what's your favourite image? I'd like to know as I've got loads of images on my memory cards and I can't decide which I like the most! You can expect me to share some more over the weeks to come.
As it's a Sunday, I have linked this post to the #MySundayPhoto blogging linky hosted by the Photalife.com blog. I recommend you click on the badge below to visit the site and see what imagery other bloggers have added to the linky this week.
Interested in this blog post? Well have a read of these...