Here's a question for you. Have you ever tried taking a photograph of a butterfly?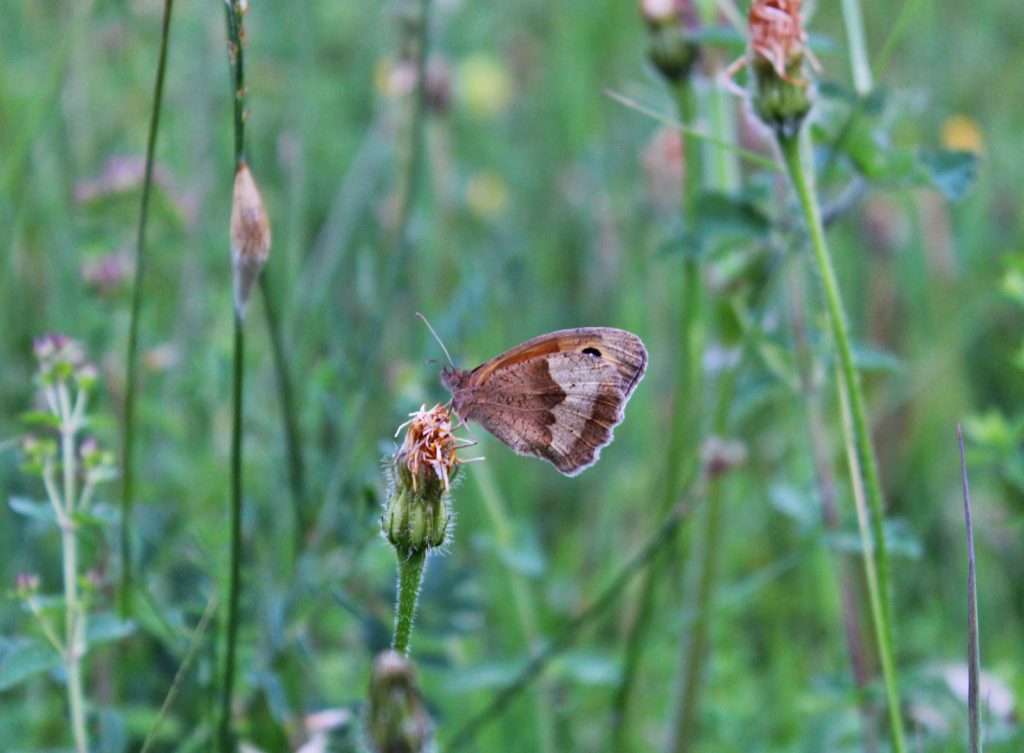 As you can tell from the picture above, I tried it earlier this week. Trying to successfully get an image of a butterfly was incredibly difficult because they move so fast.
I returned to the same place where I took this image of a pyramidal orchid. It's an area of grassland teeming with insect life and my aim was to snap a butterfly.
I had to pay three visits. First time around I forgot to put a memory card in my camera, second time the lens I had on the camera didn't focus quickly enough and so all the images were blurred.
On the final attempt, I got this image. I was hoping to photograph a more colourful butterfly. By this point, however, I'd learned just how difficult it is to photograph butterflies so I gathered this would probably be the best I would get!
I'm very happy with the detail. While not as colourful as I hoped, you can see the legs, antennae and fine hairs on the wings.
As I usually do at this time of the week, I have linked this image to the #MySUndayPhoto linky hosted on the superb Photalife.com blog. I encourage you to click on the badge below to visit the linky to see examples of photography from other bloggers.
Oh, and just a little word to any regular readers of Dadbloguk. I have something very special indeed going on the blog tomorrow (26 June, 2017) at 1700hrs. Please do stop by around then if you can!
Interested in this blog post? Well have a read of these...