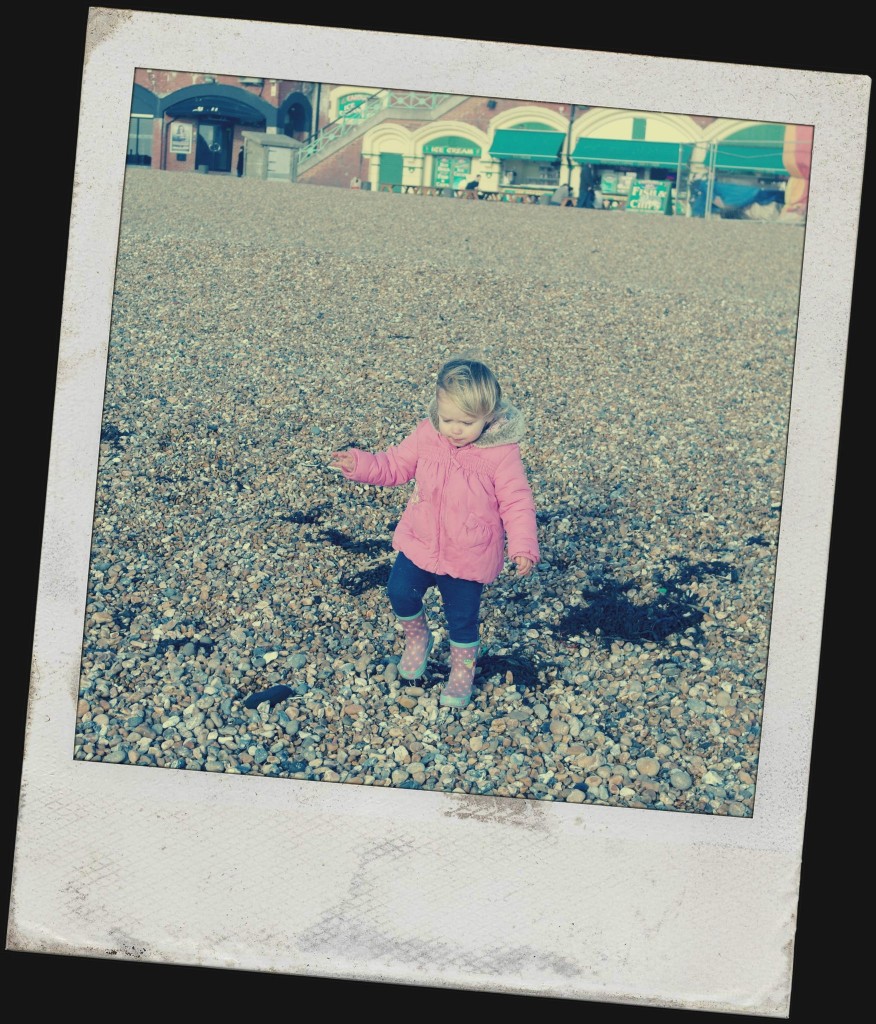 I'm not sure #CountryKids is the correct linky for this picture, #CoastalKids might be more fitting as it shows Toddler Adams on a recent trip to Brighton.
It was sunny at first and we walked quite some distance along the beach. Just before this picture was taken she ate a massive ice cream and so there was a lot of sugar to burn off.
Fun was also had paddling in the sea but unfortunately the weather turned later in the day and we had to seek shelter in a nearby café. Although that was slightly disappointing, we enjoyed ourselves, most of the time spent outside, and the little mite slept incredibly well that night.
Alas, I think it unlikely I'll be able to undertake such a trip for a short while. As this blog post reveals, a few days ago I broke the little toe of my left in a freak incident involving an ironing board. Although I've been told it should bear weight as this will help it heal, I think I'd find it very uncomfortable and painful. Until it's healed I think I will have to forget about long walks in the country or day trips to Brighton.
Interested in this blog post? Well have a read of these...