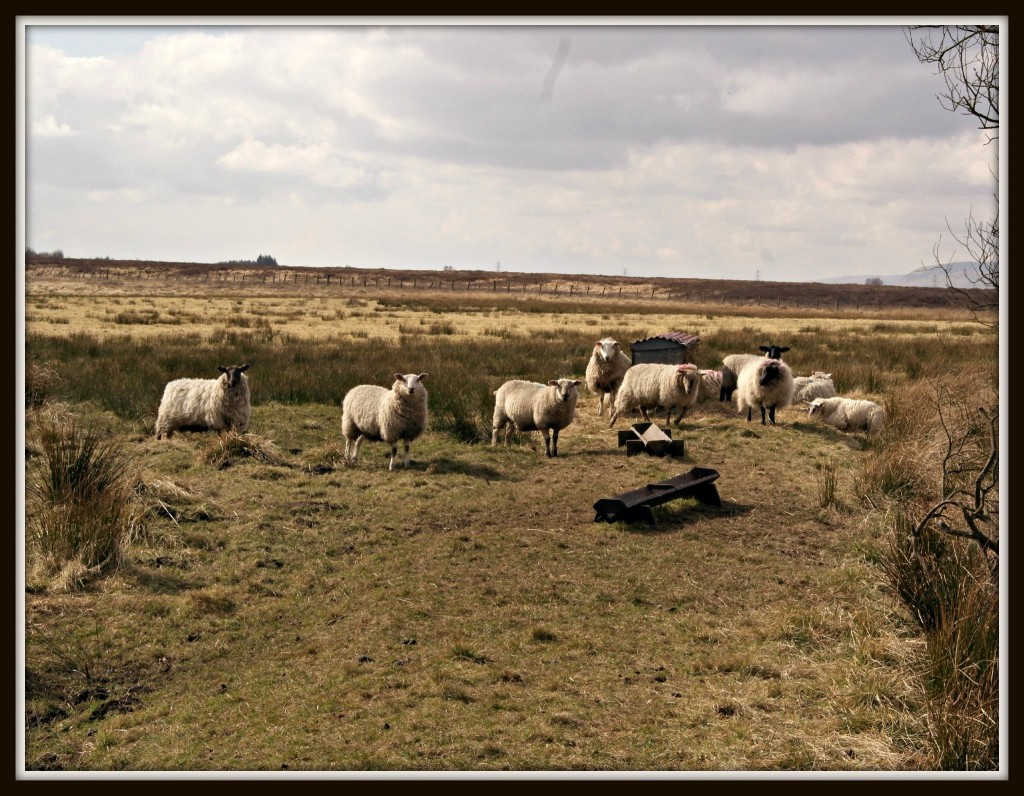 I'm getting very into my landscape photography at the moment. This is another image I took on the family's recent visit to see the in-laws in Scotland.
The shot was taken in the lowlands of North Lanarkshire, not too far from the Campsies. It shows how rugged and bare the lowland environment is. I think you would have to be very tough indeed to farm this land.
The sheep were quite curious about my presence. I took some different shots where they came right up to me, presumably thinking I was a farmer with feed.
What's your favourite landscape? Is it urban, rural, coastal? More to the point how do you photograph it? Although I'm enjoying taking landscape scenes I don't find easy. I delete many more photos than I keep!
I'm linking this picture to the #MySundayPhoto linky hosted by the Onedad3Girls blog. Clink on this link for more.
Interested in this blog post? Well have a read of these...