Every now and again, a reader of this blog comes up with a superb idea for something I could write about. I was chatting to a dad recently who did just that. Would I, he said, consider writing a dad's guide to the school run?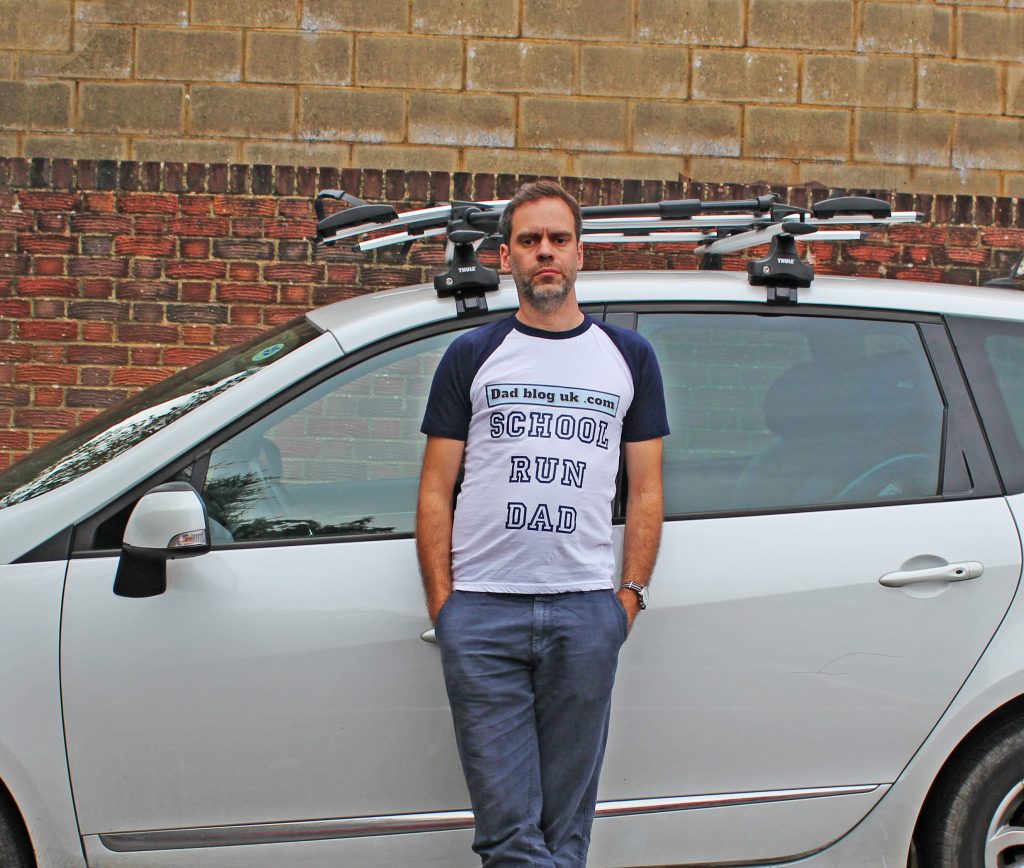 As we're in the final third of the summer holidays, this seems like the ideal time to write such an article. In the next few weeks, reception-aged kids will start at school and mums and dads who possibly haven't set foot in a school for decades will suddenly find themselves back there again.
Personally speaking, I found it a very odd experience when my eldest started school four years ago. It really was like being back at school again myself.
Was I supposed to allow my children to use the climbing frame in the playground at the start of the day? Was everybody staring at me as I played obscure games my kids had invented? Were my kids supposed to run off across the school field?
All these things weighed on my mind. I half-expected the headteacher to come and tell me off if my kids did something they weren't supposed to.
When I started doing the school run, I felt isolated, a bit uncertain about what I should do or who I should speak to and just generally uncomfortable. These feelings dissipated after a while, but go take a look on Mumsnet (here's one example, a second example and one more for luck) and you'll see many mums feel exactly the same way. In fact, I recently heard a mum refer to the playground as a "cesspit," such was her enjoyment of the school run.
With all that said, what advice would I actually give? Here are a few ideas for any dads – or indeed mums – to consider.
You won't be the only dad on the school run, far from it
Don't go into this thinking you will be the only dad at the school gates. You will probably be surprised how many dads do the school run. If you're a stay at home dad, you'll be one of a tiny number of dads in the playground twice a day, but rest assured you'll see lots of fathers, and a surprising number of grandparents, doing pick up and collection.
Help in class
Volunteer to help in the school. This is something I did when Helen was in Reception class. I got to know Helen's classmates, her teacher and got an invaluable introduction into school life. If you are a stay at home dad, it also establishes to mums, dads and school staff that you are the individual they need to deal with in the first instance and not the child's mother.
Check those contact details and then double check 'em
Following on from the above, are you, the dad, supposed to be listed as the main point of contact if the school needs you? If so, double check the contact information the school holds for your family is correct. The default position is usually for mum's mobile to get called first in an emergency. I had to check our details a few years ago and to my great surprise, my wife had mysteriously been listed as the main contact even though it was meant to be me.
Interestingly, this is a complaint I once heard from a divorced mum. Although the kids lived with her most of the time, her ex-husband worked closer to the school. Much to her irritation, she always got the phone call if a child was ill.
The PTA needs you
The classroom isn't the only place you can volunteer. There is not a Parent Teacher Association on the planet that isn't crying out for help. I help out the PTA a little and it is just one further way to meet people, get an understanding of how the school works and support the school community (if you're feeling really brave, you could become a School Governor, but make sure you have the time to dedicate to the role).
Go to every school event you can
Go to every sports day, Nativity, parent's evening, curriculum evening and school event that you possibly can. I'll be honest, I sometimes go to these events and feel a little disappointed at the number of fathers in attendance. I understand that work can intervene, especially when these events take place during office hours, but male representation is often on the low side and I find that a bit sad. By going along myself, I've learned so much about my kids' education and also witnessed some priceless moments. If you can attend, do it.
Best of luck!
There are many other things I could say. I'm afraid certain stereotypes hold true: most mums and dads on the school run are appalling at parking their cars. You'll also see some interesting interactions on your school's Facebook page. If you have any sense, you'll know to avoid such discussions!
I want to end on a positive. As a stay at home dad, I've had to deal with an outdated healthcare system that often fails to appreciate fathers. I've also had to deal with the occasional childcare professional who has held outdated attitudes and the odd snotty mother who thinks my wife should be looking after my kids.
The formal school system, however, has been the easiest and most inclusive system I've had to navigate so far. I wish you the best of luck!
Interested in this blog post? Well have a read of these...