There are numerous signs that my children are getting older. Five-year-old Izzy no longer watches Paw Patrol and, nearing the end of her first year at school, has learned to read and write. Helen, who is nine,  is spending more time with friends, has decided that I can be "embarrassing" and has developed an interest in make-up.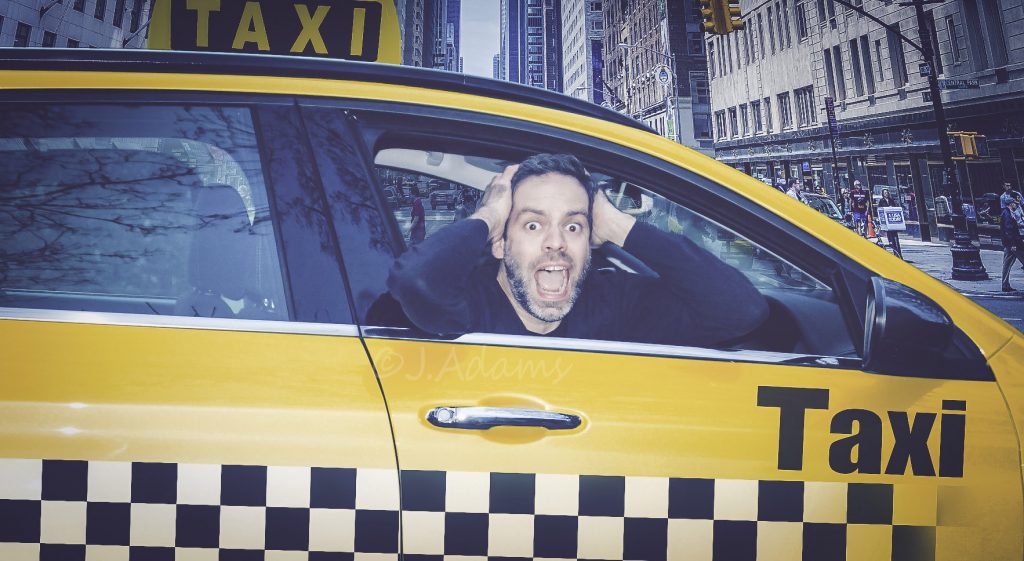 A further sign that my kids are getting older presented itself on Saturday. It wasn't a subtle little thing either, it sort-of came marauding into my life like Wildebeest charging across the African savannah.
For an entire day I played taxi driver. Yes, I was unquestionably Dad Taxi.
It was a complicated logistical feat as I had to drive to several different locations at different times. Sometimes I had to drive to the same location more than once.
This only happened because my kids are developing their own interests and friendships. They're developing a life away from the family home and someone has to drive them around. That someone, it turns out, is me.
Here's how my day went as Dad Taxi:
7am – The day got off to a glamorous start as I took a load of cardboard to the recycling bins. This may not sound like it has anything to do with my kids, but this was the one and only chance I had to go to the recycling centre because of what lay ahead of me for the rest of the day.
8am – Go and collect Helen from an overnight camping trip she'd been on and drop Mrs Adams off at her riding lesson before taking Helen home to spend some time with my mother-in-law.
10am – Collect Mrs Adams and return home (via both the supermarket and a friend's house to drop off some curtains she is adjusting for us).
12.30pm – Take Izzy to a birthday party.
13.15pm – Leave party and return home to collect Helen to take her to a gymnastics lesson.
13.40pm – Drop Helen at gymnastics lesson. Return to Izzy's party
14.45pm – Leave Izzy's party with Izzy and return to Helen's gymnastics lesson.
15.00pm – Leave gymnastics lesson with both children and return home. Mother in law remarks that all I've done all day is drive the car.
15.15pm – I sit down, open a beer and declare I'm not driving anywhere else today.
15.30pm – Helen declares she wants to buy some loom bands and asks if I will take her to the shops. I refuse and we order them online instead.
Okay, so Saturday was quite a ridiculous day. I'd never quite had a day like that.
Even so, I see myself having to do more and more of this. The kids are going to want taking to more and more places and Helen will want to go and meet up with friends and Izzy won't be far behind her.
That's in addition to the gymnastics competitions and other interests they have. I'm also realistic to the fact their requests for transport are going to come 24 hours a day, 365 days a year as they get older.
Needless to say, I'm going to do it. I'd feel much happier knowing I was driving my 17-year-old kids around at night and that they had a lift then think of them stuck in the middle of nowhere and unsure how they were going to get home.
Yes, Saturday was just the start. When they hit the teenage years things will become really interesting. I'm just hoping I can persuade Mrs Adams to share the transportation burden with me.
Have you got teenage kids? Do you spend your life ferrying them around? Do your weekends look like the Saturday I've just experienced? If so, leave a comment below and tell me how you handle it.
Interested in this blog post? Well have a read of these...