How should a father handle the drive back from home with his child following their birth? Or his first stand-up row with his teenage child? Or arguments among siblings? A new book called Dadding It! Landmark Moments in Your Life as a Father. . . and How to Survive Them attempts to answer these and other scenarios a dad may have to deal with.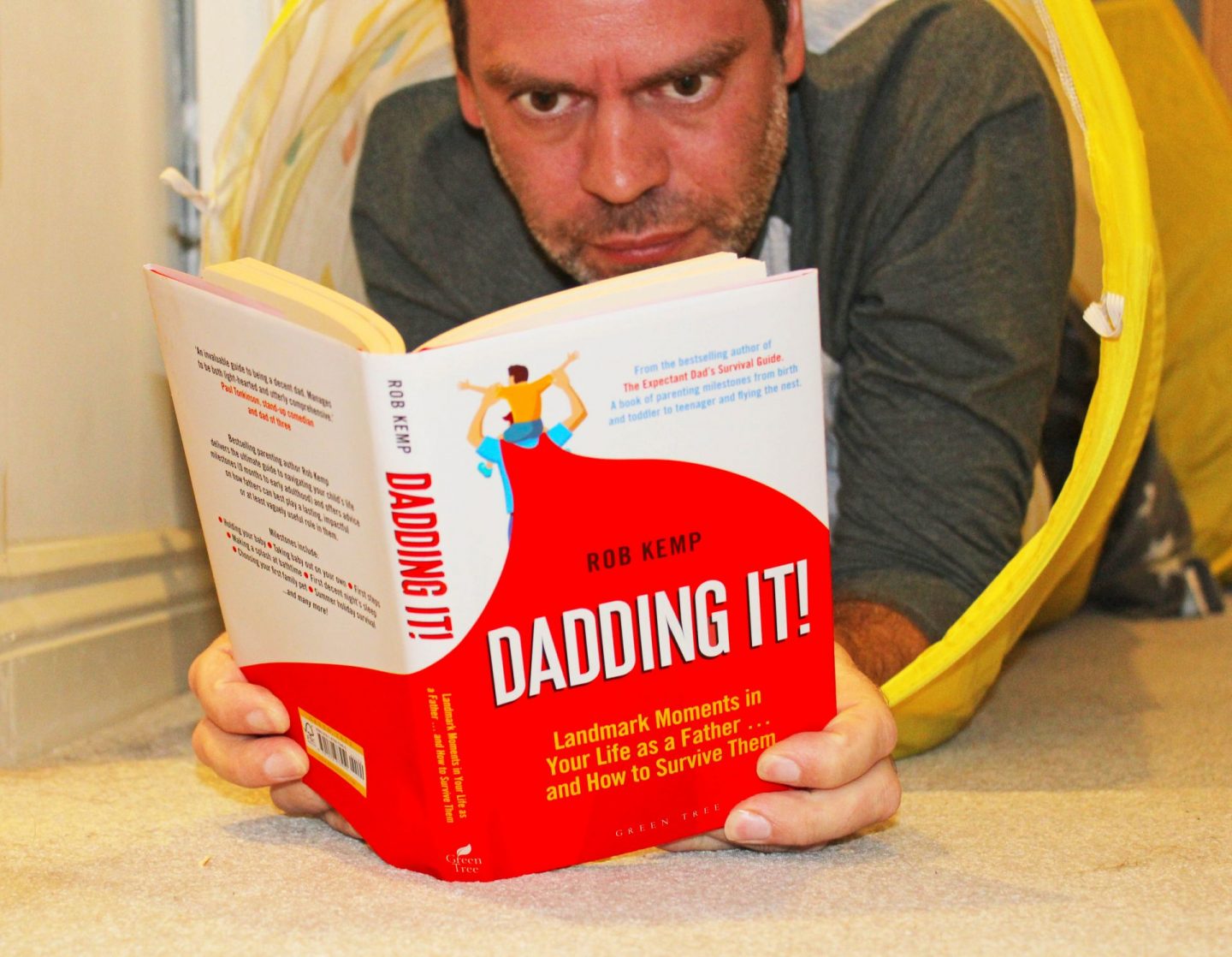 The book, released just ahead of Father's Day, is the latest to be written by Rob Kemp, a well-known writer on fatherhood issues and author of The Expectant Dad's Survival Guide. It features 104 different landmark moments, starting with a child's birth and going all the way through to becoming a grandfather.
What's in the book?
With just a few exceptions, each landmark features a two-page summary of what you may come across as a dad and how to deal with them. It's split into four main sections: The early years, the toddler years, the school years and the teenage years (although this section includes a handful of landmarks that are likely to occur in a child's adult life, not necessarily while your offspring are teenagers).
Various milestones stood out for me. These included Milestone 36: Dr Dad – At a glance guide to childhood illnesses. This milestone, one of the few to be longer than two pages, included a really easy to read table listing various symptoms, treatments and basic advice covering common childhood conditions such as: Chicken pox, conjunctivitis and tonsillitis. I thought it made a great reference point for those times your child is a bit under the weather, but you can't put your finger on what the ailment may be.
Milestone 54 – Getting to know your kids' friends was also packed full of great advice. It's advice that maybe isn't so relevant to younger children, but for those with older kids who really want to understand what goes on in the school yard, your children's friends can definitely be a valuable source of intelligence!
Other milestones, such as 43 – Choosing your first family pet or 95 – How to react when your child takes over the family business, are a bit more obscure. That said, they are milestones that some people will have to deal with.
Other content in Dadding It!
In addition to the landmarks, there are some further resources and support networks listed at the back of the book. There is also a stand-alone chapter in the centre of the book called 13 facts on how fathers do things differently.
It is a bit random in how the 13 facts are in a completely different style to the other chapters. That said, this brief section makes for an interesting read. For instance, did you know that research exists demonstrating that fathers have a bigger impact on a child's language skills than a mother's and the language used by fathers varies hugely depending on whether they are speaking to sons or daughters. No? Well neither did I until I read this book.
Thoughts on the book
The book claims to be the: "ultimate guide to navigating your child's life milestones." If I were to be entirely honest, this claim is stretching it a bit.
As I previously said, the majority of milestones are dealt with in two pages. While the information and advice can be very useful, it doesn't go into huge detail.
Milestone 78 – First stand up row with your teenager is a typical example of this. It features a paragraph of text and the rest of the chapter is blank space for you to fill in details of the argument to avoid making the same mistakes in future. Advice about language to use or how to de-escalate an necessarily heated discussion would possibly have been more useful.
I think you need to look at this book as more of an introduction to the various milestones you may experience as a father. While some of the milestones appear a little obscure, every day as a parent is an adventure and you never quite know what issues you are going to face. It's the inclusion of the obscure milestones that will probably have the greatest value. That said, If you require detailed advice, you may need to find it elsewhere.
What is different about Dadding It! Is that it covers every phase of a child's life. Most books for dads totally lack imagination and stop abruptly at the age of four, ignoring the fact fatherhood is a lifelong commitment. While Kemp could have provided more detail, he does deserve praise for offering advice to dads who have children at school and beyond.
If you are looking for a slightly different book on fatherhood and one that covers scenarios you never thought you'd be dealing with, Dadding It! Is a title you probably want to take a look at. Just be realistic about the amount of detail that can be provided on very complex issues on two pages.
Dadding It! Landmark Moments in Your Life as a Father . . . and How to Survive Them by Rob Kemp is published by Bloomsbury. It is on general release so available from all good retailers (including Amazon) in electronic and hard-copy formats. At the time of writing you could expect to pay £12.99 for a hardcover copy.