It's been one of those week's where I haven't had much time for photography. This photograph of a frost-covered spider's web has been on a memory card ever since I took the image back in December.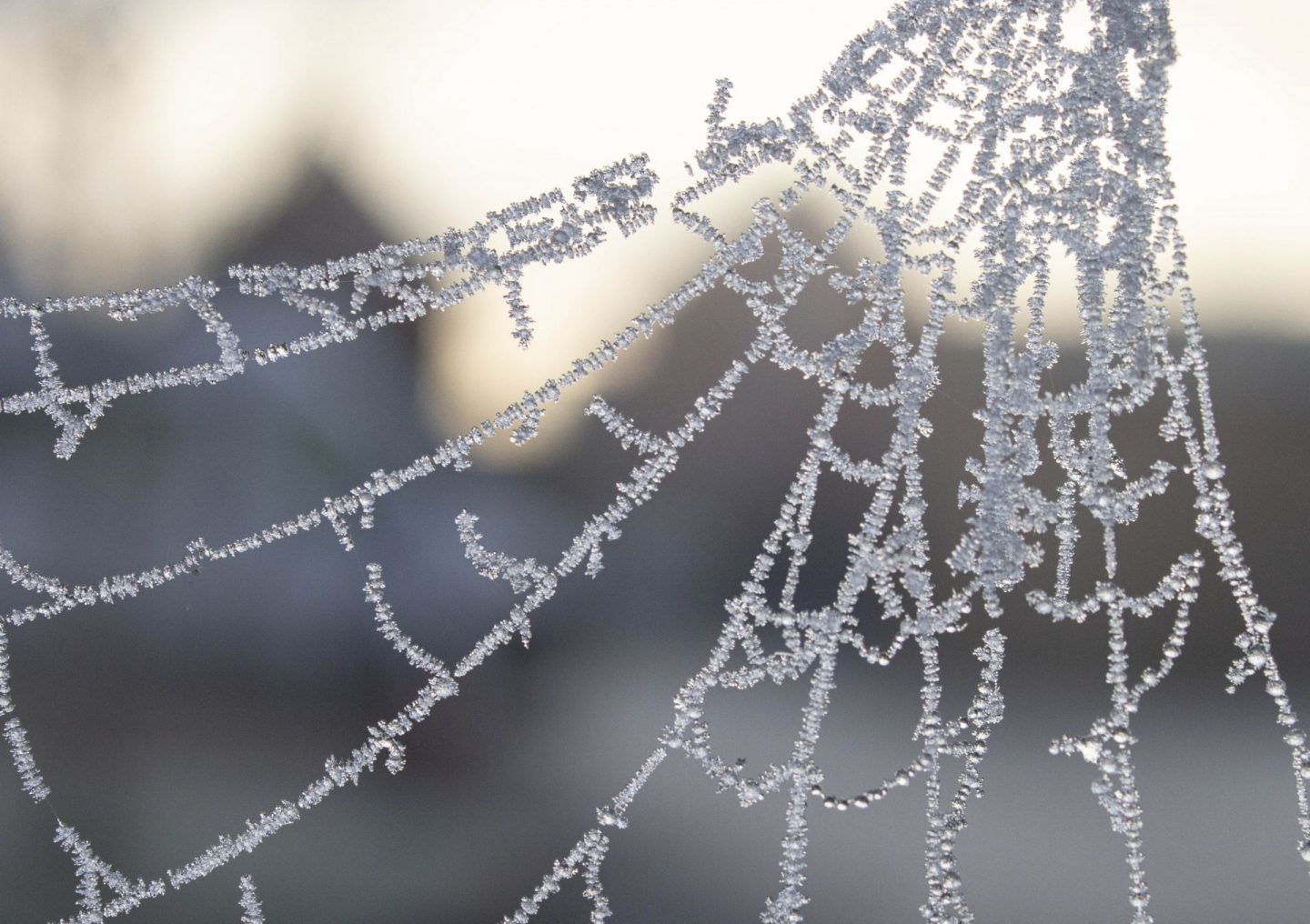 I've been meaning to edit it ever since but finally got around to it this week. As I was editing it, I couldn't help feeling it felt like a lifetime ago!
At the time I took the picture, we were gearing up for Izzy's Nativity play at school, Helen was handing out invites for a small Christmas party she was having and Mrs Adams and I were thinking about the drive up to Scotland, where we were to spend Christmas visiting her family.
Six short months later and none of those activities would be possible! How times change hey?
Anyway, the image was taken on a very frosty morning. I spent ages taking photographs of this and other webs. I was drawn to them because of the detail on the webs. In this particular photograph, I like the contrast with the colours of the sky and office buildings in the background (if you like this image, you might also like this one of a house reflected in a water droplet hanging off a cobweb).
Why didn't I have time to do much photography this week? Well, I don't know about you, but I certainly feel the world is waking back up following the lockdown slumber. We're preparing for our eldest to return to school (I have mixed feelings about this, but do feel it's the correct thing to do). We've also been doing some informal preparations for Helen to get her ready for high school which she starts in September and I'm doing more freelance work than I was back in April and May. A slightly quieter this week wouldn't go amiss!
For those of you into blogging and photography, be advised I have added this image to the #MySundayPhoto linky. It's hosted by Darren Coleshill's photography blog and it features images taken by other bloggers. Do follow this link for more.
Interested in this blog post? Well have a read of these...