Every now and again I get to review a product that I have not even thought of using, let alone have any experience of using. It was, therefore, an interesting challenge to be asked to try out some items from the Bakewell range of products.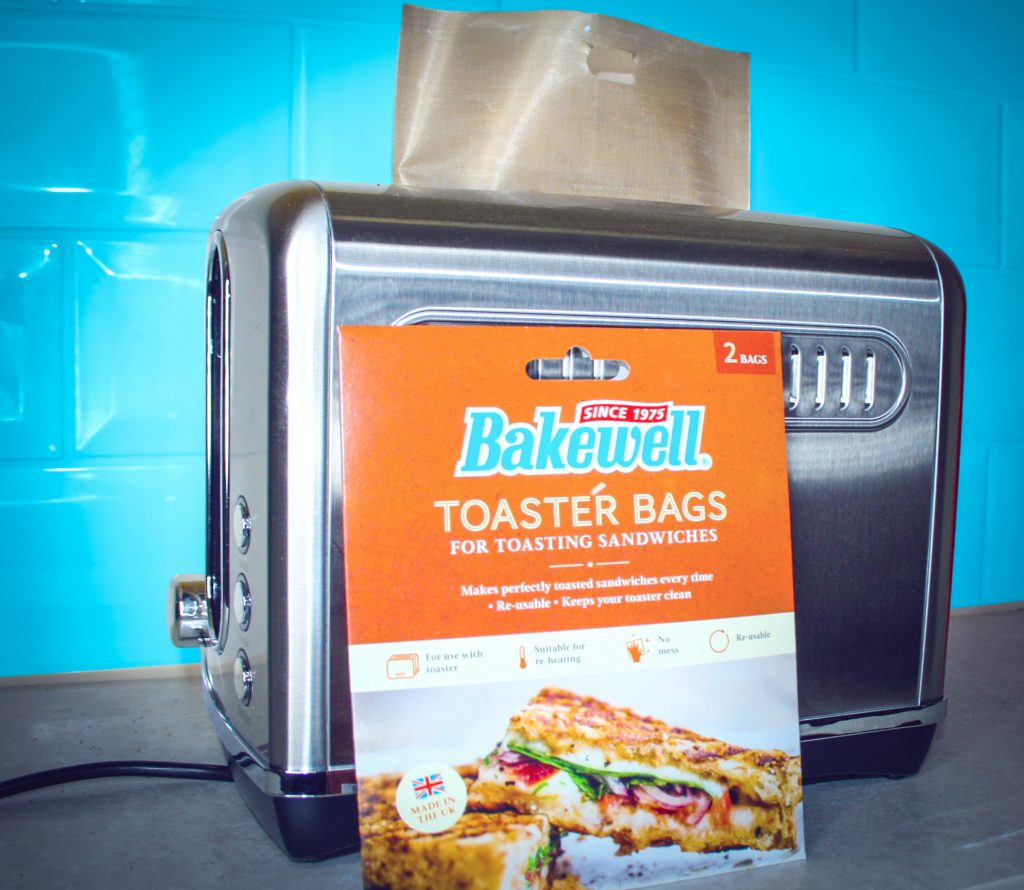 Bakewell produces a range of 100% recyclable PET bags for use in the kitchen. These are not, however, the kind of thing you get charged 5p for buying at the supermarket.
What I tried out
I tried out three different products. They were: Oven roasting bags (available in four different sizes), slow cooker liners and sandwich toaster bags.
Each product comes in a slim 16cm x 14cm packet. You do need to pay attention to what you are buying because the number of items in each pack varies depending on the product you are purchasing. For instance, there are 10 oven liners in the medium sized pack but only five in the large sized pack.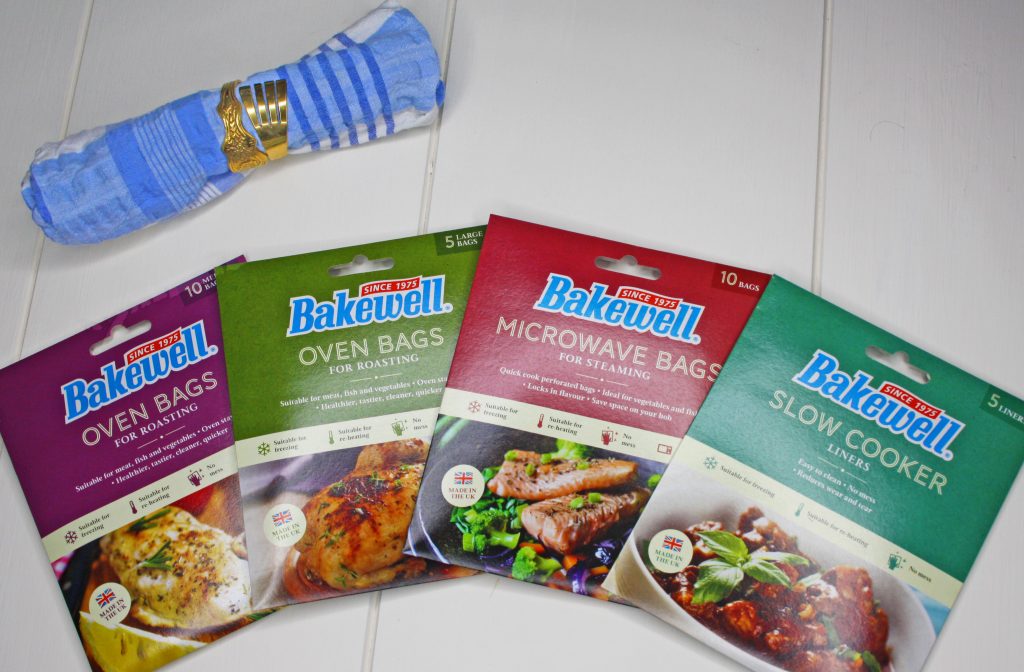 How do you use these products?
Out of each packet comes a very thin, unassuming PET bag. The toaster bags are brown and can be used several times while the remaining products I tried were transparent and designed for single use, although all can be recycled.
Broadly speaking, they all work the same way. You place your food in the bag and then cook it.
There are a number of benefits to cooking this way. For instance, if you use oven bags, you do not need to use vegetable oil and the cooking time is reduced.
The only drawback I see is that most items are single use. You may feel this is justified by the reduced cooking time etc. but this is obviously a decision you will need to make yourself.
Getting busy in the kitchen
As each product differs slightly, I'll say a few words about each in turn.
Oven bags
The oven bags were very straightforward to use. I used them to roast a chicken.
Whatever it is you are roasting, you place it inside the bag, seal it up with the tag that's supplied to you. You then snip off a corner of the bag to ensure the pressure doesn't build up too much.
The chicken cooked very well and sure enough, it did cook quicker than expected. I was also left with loads of juice to make gravy with. They were very simple to use and lived up to the claims made of them.
A further benefit is that the bag stops juices from spitting out of the roasting tin and around the oven. It therefore cuts down on cleaning.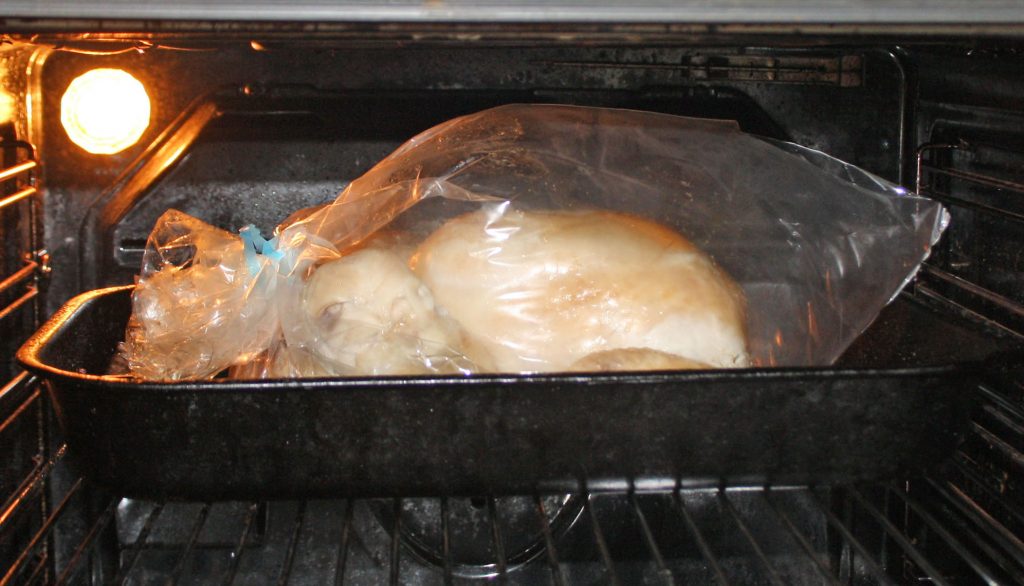 Toaster bags
The toaster bags were, without a doubt, our favourite products. They enable you to convert your standard, kitchen toaster into a toasted sandwich maker. How awesome is that?
Once out the packet, my youngest daughter, Izzy, took one look at the bags and quizzed whether they'd melt in the toaster. I shared her concern, but this prediction didn't come to pass!
These bags can be washed and re-used. You simply make your choice of toasted sandwich, pop it in the bag and then toast it. I recommend putting it on a low setting and toasting the sandwich two or three times until you get the desired effect.
I should add there is no need to grease the outside of the bread. Simply leave it dry.
I went for a toasted cheese sandwich. I guessed that large slices of cheese might not toast that easily, so I grated the cheese and it worked perfectly.
I cannot speak highly enough of the toaster bags. I think we will be using them time and again.
Slow cooker liners
The slow cooker liners are slightly different to the other two products. Essentially, they reduce wear and tear on your slow cooker and reduce the need to clean it.
You simply line the cooker dish with the bag and put the ingredients inside it in the usual way.
It's important to make sure the liners come over the edge of the dish and don't come into contact with the heating elements underneath the cooker.
I slow-cooked a casserole and it worked as expected. The food cooked in the usual way and once that was done, I simply had to wipe the dish clean instead of scrubbing with a scourer as I usually do.
Costs and further information
Further information about the Bakewell range can be found online by following this link. There are other items including baking paper, roasting wrap and also microwave bags.
The microwave bags are pictured above and enable you to steam food using a microwave. We don't use a microwave so I haven't tested them, but this is an option if you have one.
In terms of cost, to give you an idea, the oven bags cost £1.50 for a medium-sized pack of five and the toaster bags cost £2.95 for a pair. Bakewell products can be purchased online from Amazon.
Final thoughts
I don't quite know how Bakewell has developed PET capable of being used in the cooking process! Somehow, these items are incredibly heat resistant.
As you will have gathered, the toaster bags are just superb. I got on with these very well indeed.
I can also see great value in using the oven bags. The health benefits of not having to use additional oils and reduction in cooking time are both appealing.
The slow cooker liners did exactly what they said they would do. I possibly wouldn't make use of them every day, but I can think of situations where they may prove useful.
I know of someone who takes a slow cooker on holiday to make it easier when feeding the family on self-catering breaks. If you are travelling somewhere and you're unsure what the kitchen and washing up facilities are going to be like, the liners could come into their own.
This has been a useful exercise and introduced me to ways of preparing food that were entirely new to me. These items aren't going to break the bank and there's no question they save on mess. The reduced cooking time could also be a huge bonus so if you're tempted, why not give them a go?
Disclosure: This commissioned article was produced in association with Bakewell products. Thoughts and opinions entirely my own.
Interested in this blog post? Well have a read of these...