If you like bright, colourful lights, I think you'll like this picture. It's a long-exposure shot of the Square Mile in Central London taken from Hayes Galleria on the south side of the River Thames.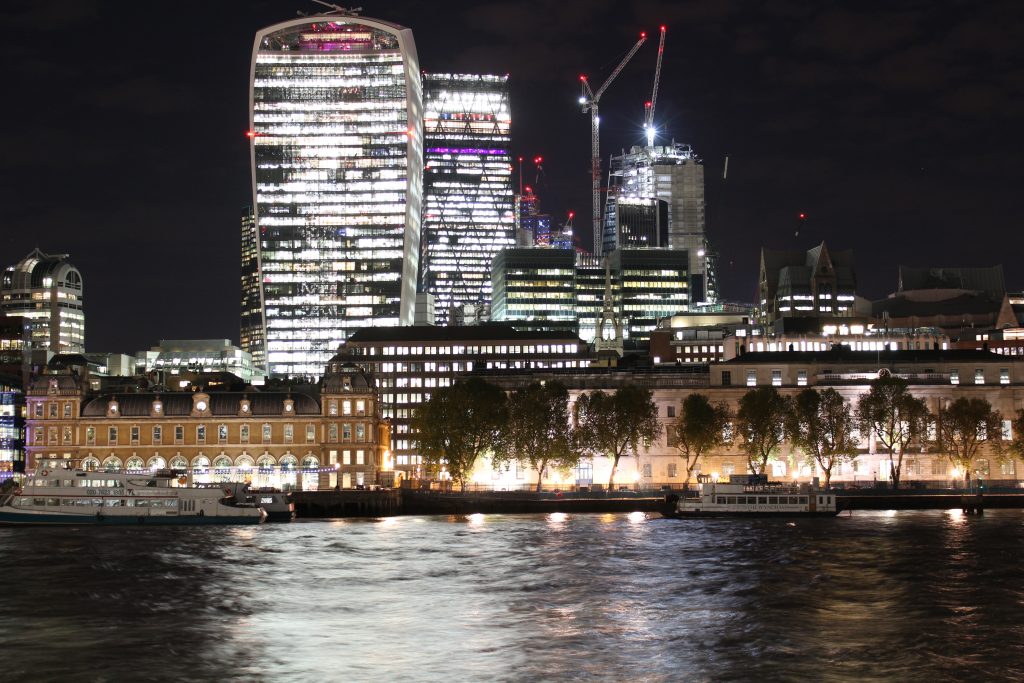 I took the picture after Helen, Izzy and I had travelled up to Central London to meet Mrs Adams after work one evening. It was taken a few months ago, hence why the night sky looks so dark. It was the usual thing for me; I was planning to post an image of the storms that have hit our area over the past couple of days, but my best shots need a little more editing.
I popped this pic of the Square Mile on Instagram in the meantime and it proved very popular. This was enough to persuade me to reconsider!
The tall buildings dominating the centre of the picture are 20 Fenchurch Street, commonly known as the Walkie Talkie, and the Leadenhall Building. What strikes me about the image are the bright lights and how the long-exposure made the river seem very calm. I can assure you it was considerably more choppy than it appears in this shot.
Every week I tend to add one post to my blog that's dedicated to my photographic hobby. As I usually do with my photographic posts, I shall be adding this pic to the #MySundayPhoto linky that's hosted by the wonderful Photalife blog. You can visit the linky and see other examples of photography by clicking on the badge below. I strongly suggest you do and please do also leave a comment below with your thoughts about this picture.
Interested in this blog post? Well have a read of these...