With the summer holidays having got underway, it would seem children across the land are getting their ears' pierced. The long, six-week break allows enough time for the piercings to heal before they return to school with uniform-compliant studs or earrings.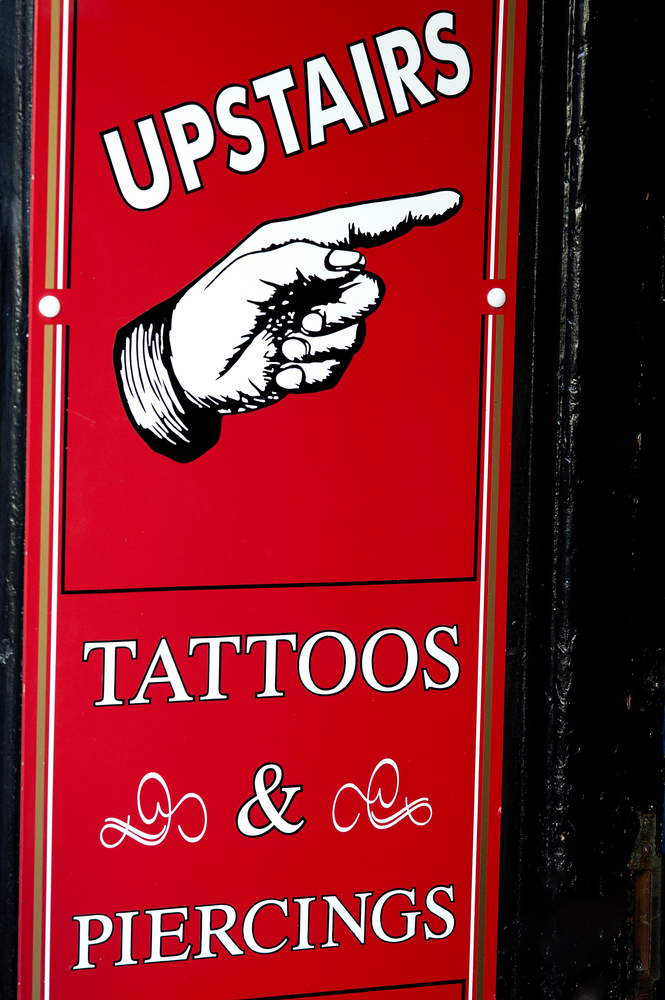 Helen, our eldest daughter, is among them. We had previously said she would need to be 10 years of age but had a change of heart and said she could have it done after she had hit the big zero-nine, which she did some time ago.
Helen is far from alone. Some of her friends have already got pierced ears and I know for a fact that several others have either had it done over the past few days since breaking up from school or are about to get their ears' pierced.
I don't mind admitting that I'm not entirely comfortable about it. Firstly, there's the age thing. In an ideal world, I'd have liked her age to be in double digits before medical-grade titanium was thrust through her ear lobe.
Secondly, I'm her father. As daft as it sounds, I'm supposed to protect her from harm and things that may hurt.
Yet there I was yesterday, with both my kids in a tattoo and piercing parlour, signing a consent form saying she could have a piercing. She was lying on a dentist's-style chair and looking a little nervous as the piercer prepared for the big moment.
Simply getting to the piercing place had been an adventure. I was adamant that if Helen was getting her ears pierced, it was going to be done properly and not by an inexperienced hairdresser who did piercings as a sideline.
The one place I had in mind was a bit….alternative. The website suggested this establishment wouldn't do piercings on anyone under the age of 14 so I rang up to confirm this. The conversation I had was just that; alternative. I asked a question and they got the answer completely wrong, twice, so I moved on to find someone else who I might trust to do the piercing.
I ended up having a chat with someone called Tony. His son did the piercings, but Tony knew about biology. He wasn't particularly alternative and he clearly wasn't a hair stylist piercing ears on the sly to pay for a summer break in Magaluf. No, this guy knew his stuff.
Less than an hour later we were in his studio and it was a strange experience. I'm not in the habit of taking my kids to tattoo and piercing places, although it happened once before when Izzy needed the lavatory. A tattoo and piercing place just happened to have the closest facility to hand and was kind enough to let me in with the kids.
For only the second time in my life, I found myself in such a venue with both my kids. We were whisked straight into the piercing room and the guy said he'd pierced about 100 ears in the previous four days. Further proof, as if any were needed, that this is a popular time for kids to get their ears' pierced.
The process was over very quickly. Helen said it hurt a little but there were no tears.
Looking at her afterwards was quite something else. You know that scene from Friends when Ross and Rachel's baby has its ears pierced by the crazy aunt and Ross can't quite figure out why his child looks so different? It was a little like that.
It was also odd to reflect on the experience. I've taken both my kids for inoculations and unpleasant but ultimately necessary medical appointments.
These things sometimes hurt and your kid cries, but you know there's a reason for doing it. Here I was, agreeing for my child to have her ears pierced because she thought it would look pretty. It wasn't quite the same thing!
I may as well get used to it. Having seen her older sister have her ears pierced, Izzy has made clear she wants it done too.
She'll get her wish, but not for a few years yet. Having been the one to oversee Helen's big moment, I may insist Mrs Adams does the next trip to the piercing studio.
Have you been through the whole ear piercing thing? If so, how did you choose a piercer? Did you feel awkward about doing it? Please leave a comment below, I'd love to know if other people had conflicting emotions like me.
Interested in this blog post? Well have a read of these...