A few weeks ago, I made my daughters a dish that they'll happily eat out of packet. It was a nice idea, but, they refused to eat my home-made version. I was thinking about what to do and my mind drifted off to my own childhood and a chicken and noodle soup that my aunt and grandmother used to make for me.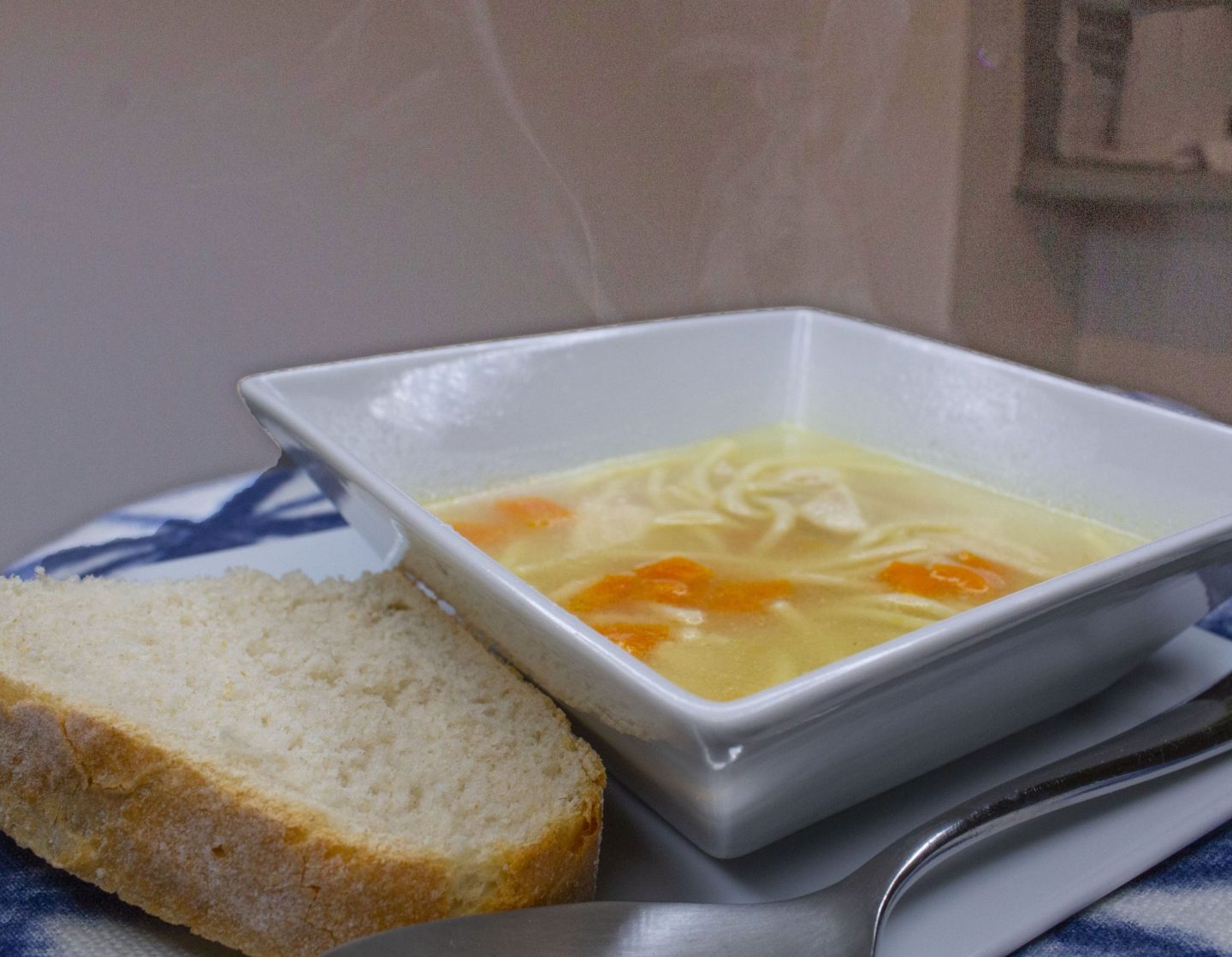 It was a very plain but wholesome soup and I loved it as a kid. It contained fresh vegetables and I realised the main ingredients were lying around in the kitchen.
Just to check I was going along the right lines, I looked up a couple of recipes. Some of them contained ingredients such as celery and ginger that I would personally eat, but I wanted to keep this plain and simple and stick to what I knew my children would eat without question.
Don't get me wrong, they aren't particularly fussy eaters, but they can have their moments. Thankfully, they do not take after me. As a child, I was a notoriously fussy eater. If, all these decades later, I could remember eating and enjoying that chicken and noodle soup despite being horrendously difficult to feed, surely my own kids would like it?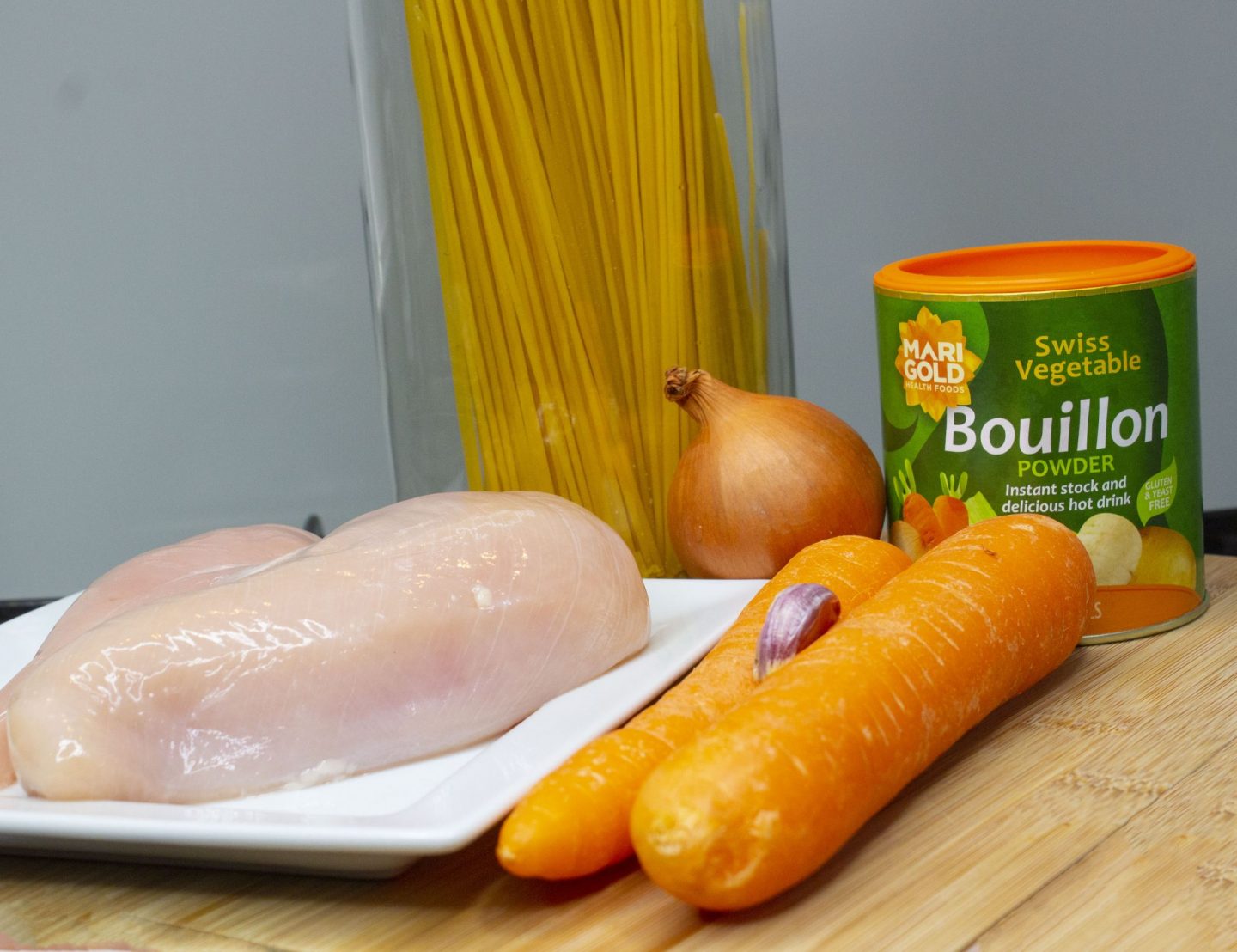 Lo and behold, they loved it. Although I have looked at other recipes, this is my own version. I've stripped it right back to the basics. It's really simple to make, is great for feeding to any fussy eaters and it can be easily adapted if you are giving it to adults or children who are adventurous with their food.
I hope you enjoy the recipe, which will provide between four and six servings. If you make it, please do let me know. I'd love to see how you get on.
Ingredients
Two large carrots
One small onion
One clove of garlic
50 grammes of spaghetti or egg noodles
Two tablespoons of vegetable stock (I use Bouillon but you could use another vegetable stock or chicken stock)
Two large chicken breasts
1.5 litres of water
Splash of olive oil
Method
Preparation time: 15 minutes. Cooking time: One hour.
Peel, wash and dice the carrots.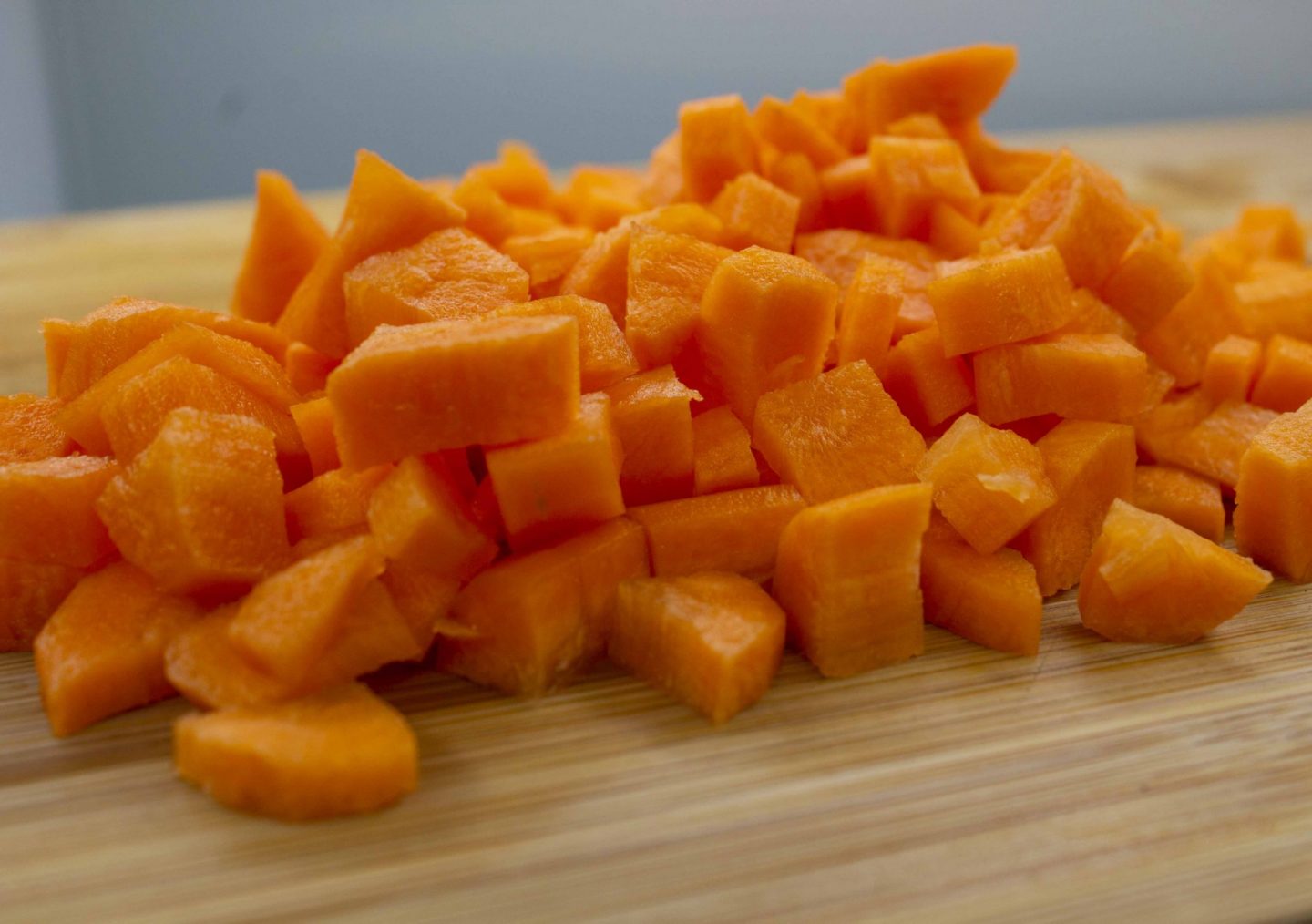 Dice the chicken breasts.
Quarter the onion and peel the garlic clove. Pour half the water into a blender and blend the onion and garlic right down so it is a thick liquid with no lumps whatsoever.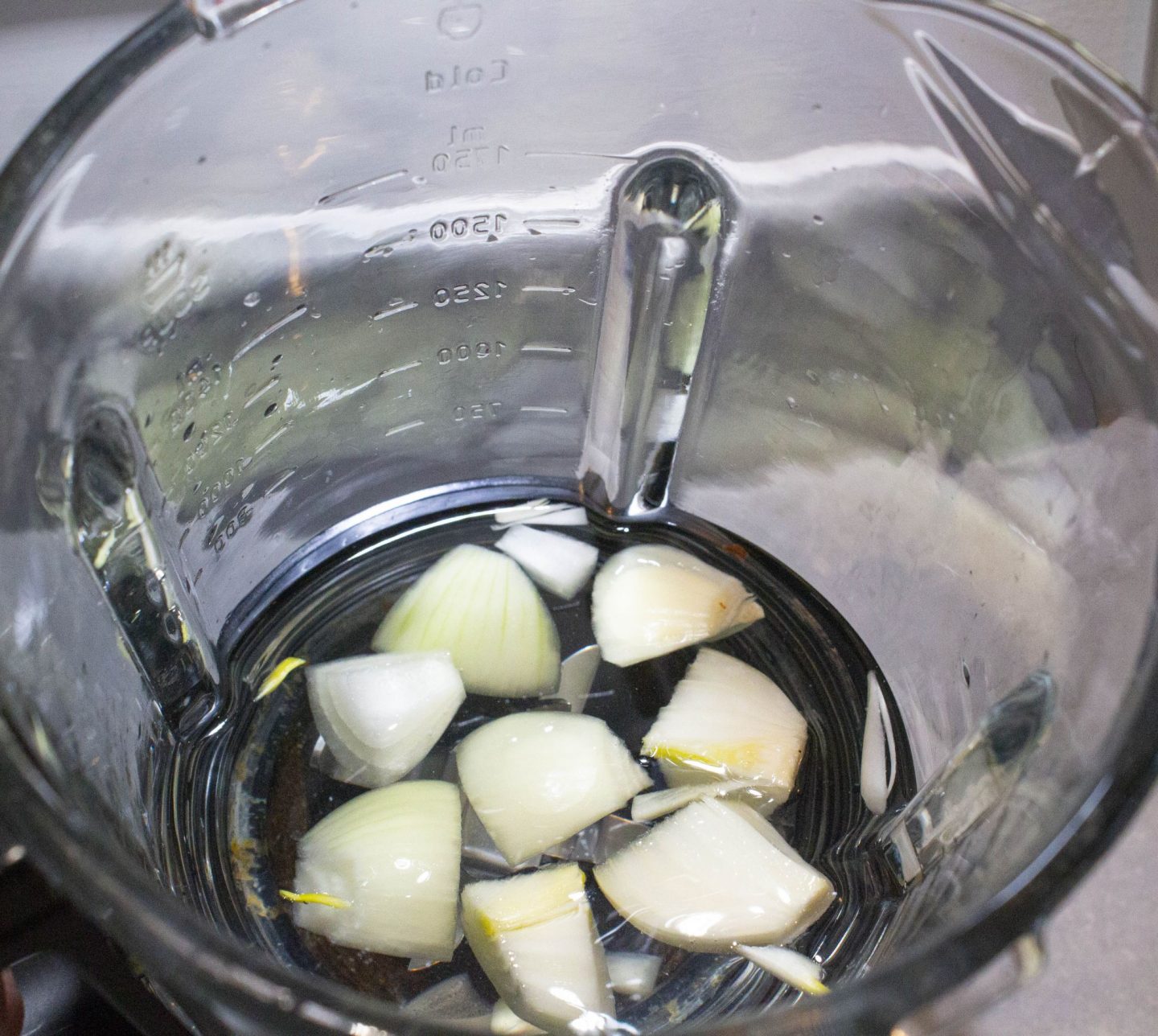 Put a splash of olive oil into a heavy pan and brown the chicken. Once browned, slowly add the water, onion and garlic mixture.
Boil the remaining water and make up your stock. Slowly add the stock to the mixture and when it's all in the pan, add the diced carrots.
Turn up the heat until it's boiling. Once boiling, turn the heat down so it's simmering.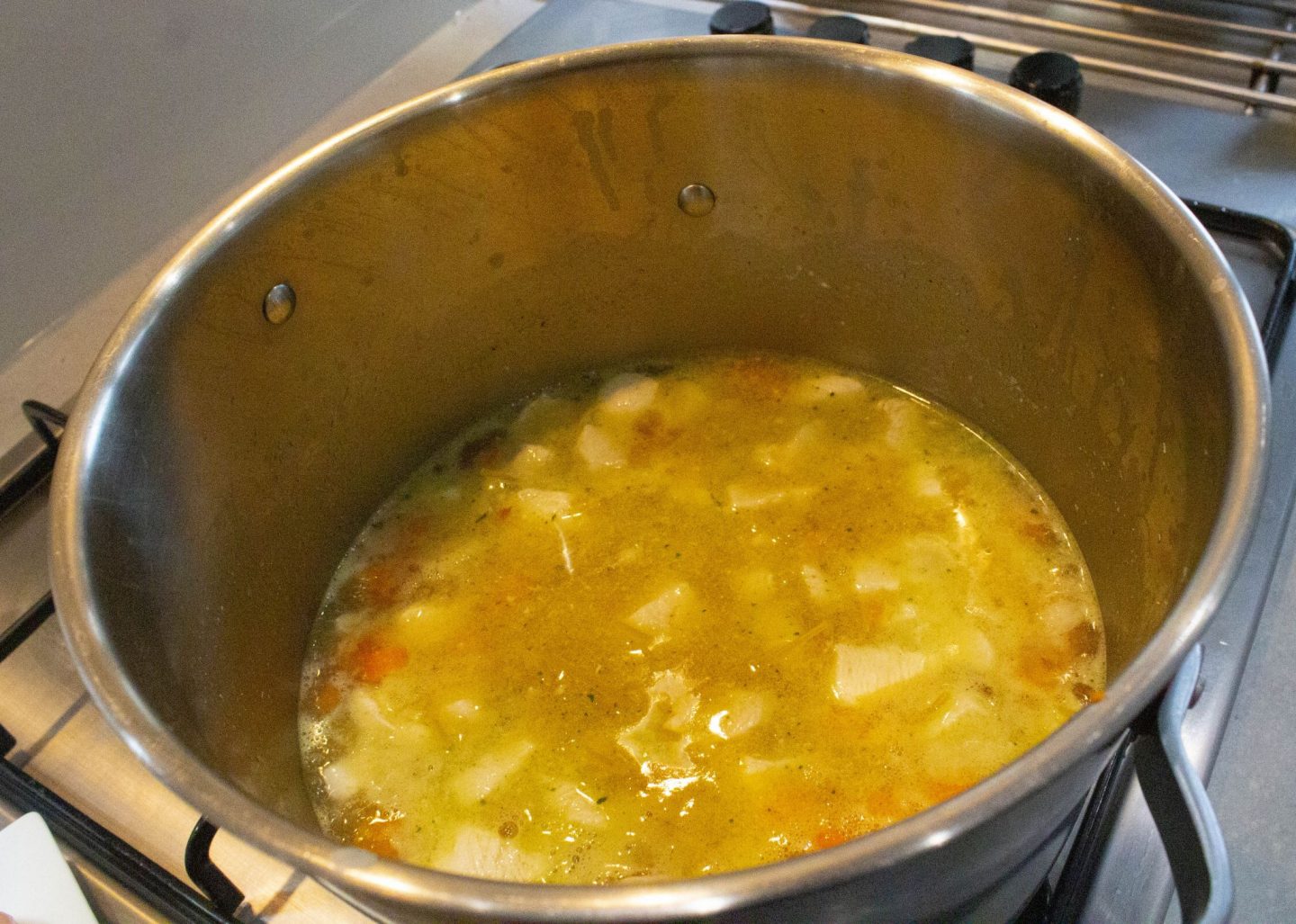 Take your spaghetti or egg noodles. Break them up into small pieces and add to the soup. While cooking, it may smell heavily of onions, but this will pass!
Leave to simmer for about an hour. My suggestion is to serve with a crusty bread.
Other options
I have kept this recipe very simple as I know what my family will eat. You could, however, add a stalk or two of diced celery. You could also add sweetcorn or some fresh chili or chili flakes or season with white pepper.
The recipe is very adaptable. On this occasion I made it with a heavy steel pan. I have, however, previously made it using a soup maker. If you use a soup maker, simply blend down the onion and garlic, throw all the ingredients in to the soup maker and leave it to cook for an hour.
Give it a try
As I say, this recipe is adaptable. It's a very simple kid-friendly recipe. Needless to say, I am a big fan of it. Not only does it make a great meal, but it does take me back to my childhood. I don't think I've ever cooked a food that's had that effect on me! I hope you try it for yourself.
Interested in this blog post? Well have a read of these...