Would you let your eight year old child drive their own car? I did, and she thoroughly enjoyed it.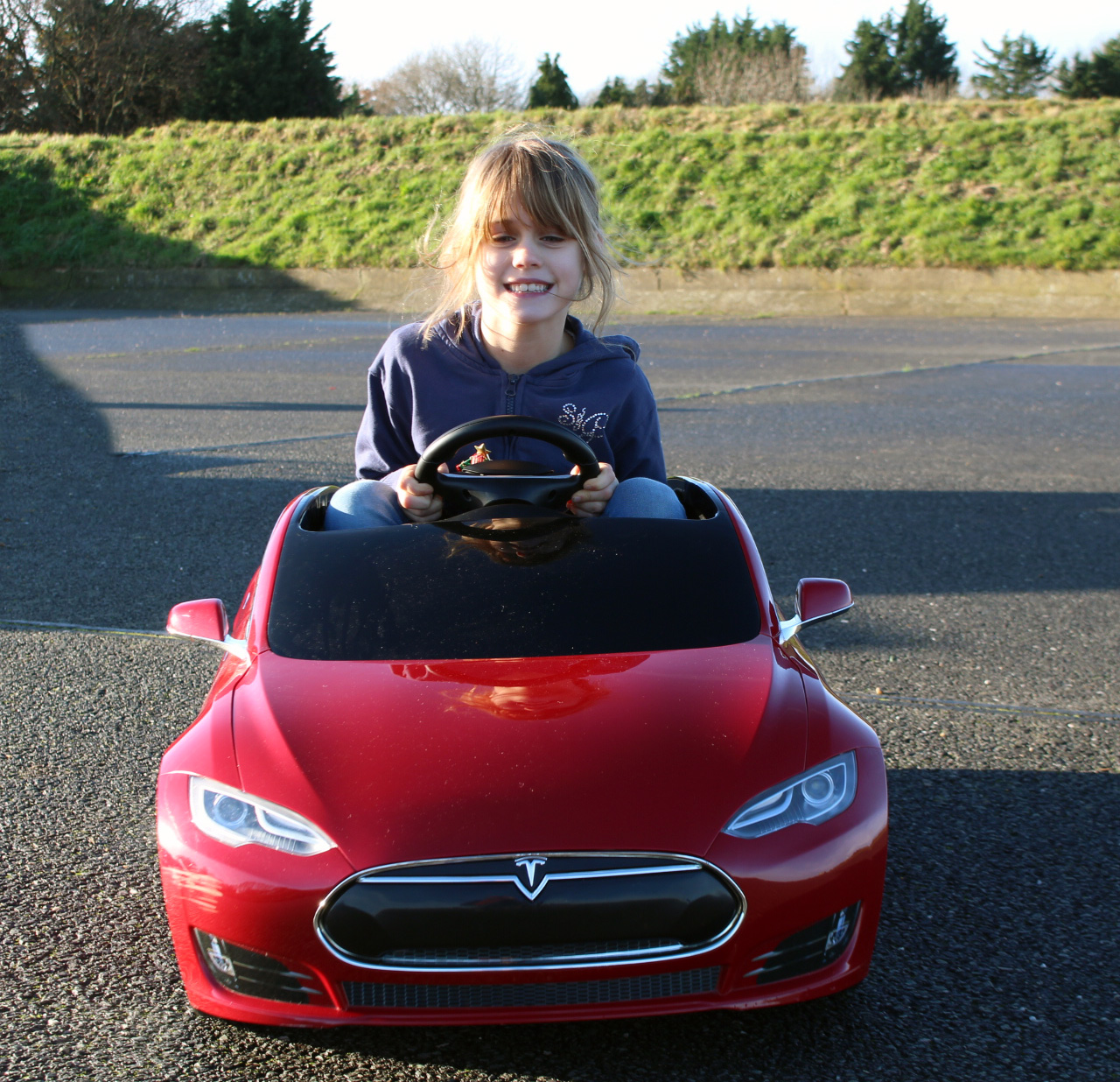 Yes, okay, it wasn't actually a real, proper car. It was, nonetheless, a special ride on toy: the Tesla Model S.
This is a very special item. It's only been available in the UK for a few weeks. Powered by rechargeable lithium batteries, it's a great, high-end toy.
Helen took it for a test drive and we recorded a short video of her exploits. Please do click play below to see how we got on.
The car has been produced in partnership between the well known electric car producer Tesla and Radio Flyer, the iconic US toy brand. It features:
Forward and reverse gears
Working headlights
A horn
An auxiliary socket and speakers so you can listen to music
A storage compartment in the front (known as a 'frunk')
Retractable rear view mirrors.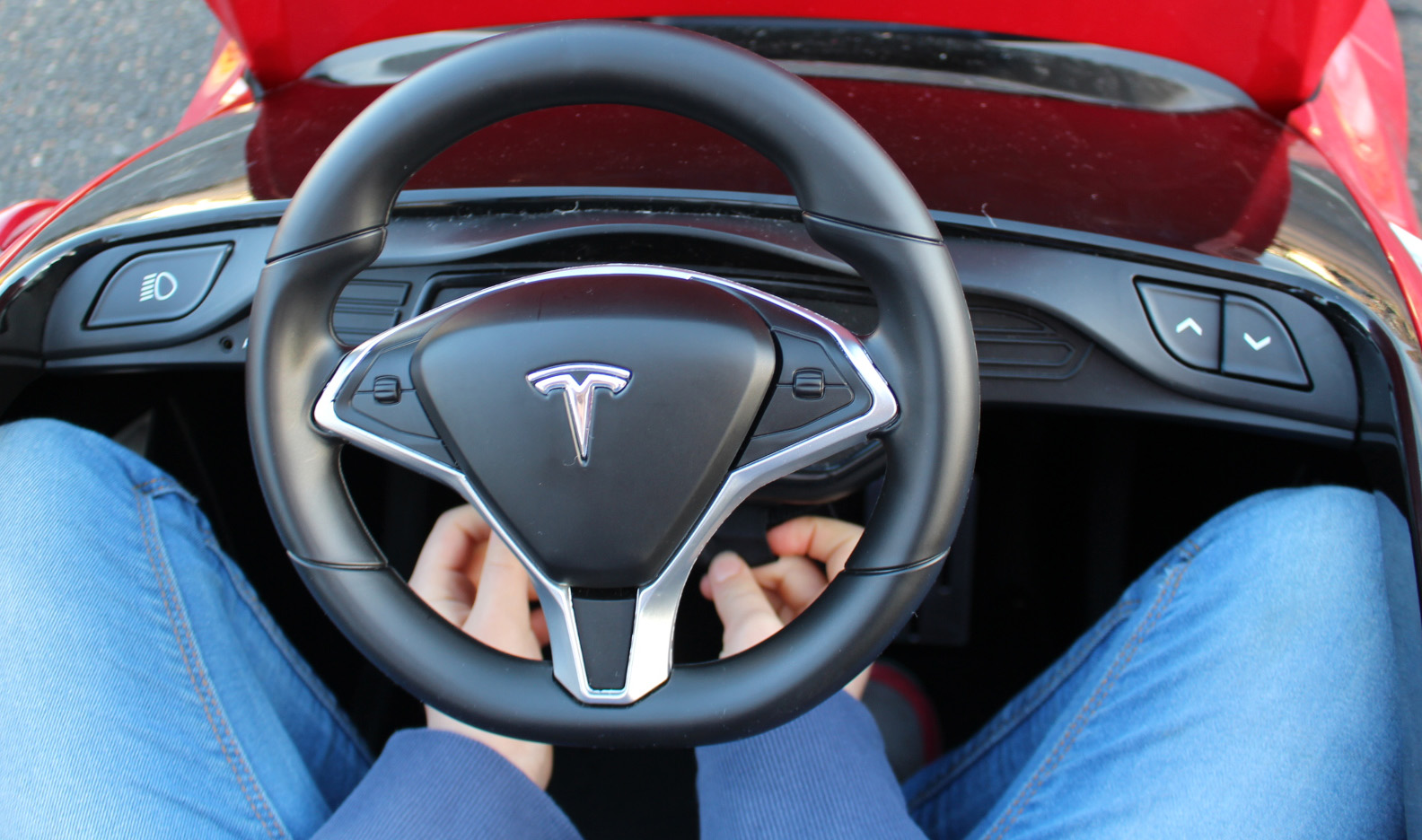 The car has two speeds; three and six miles an hour. This is adjusted in the rear of the car, near the battery, effectively giving parents / carers control of the vehicle's top speed. This is possibly no bad thing as little sister Izzy will be driving it at some point.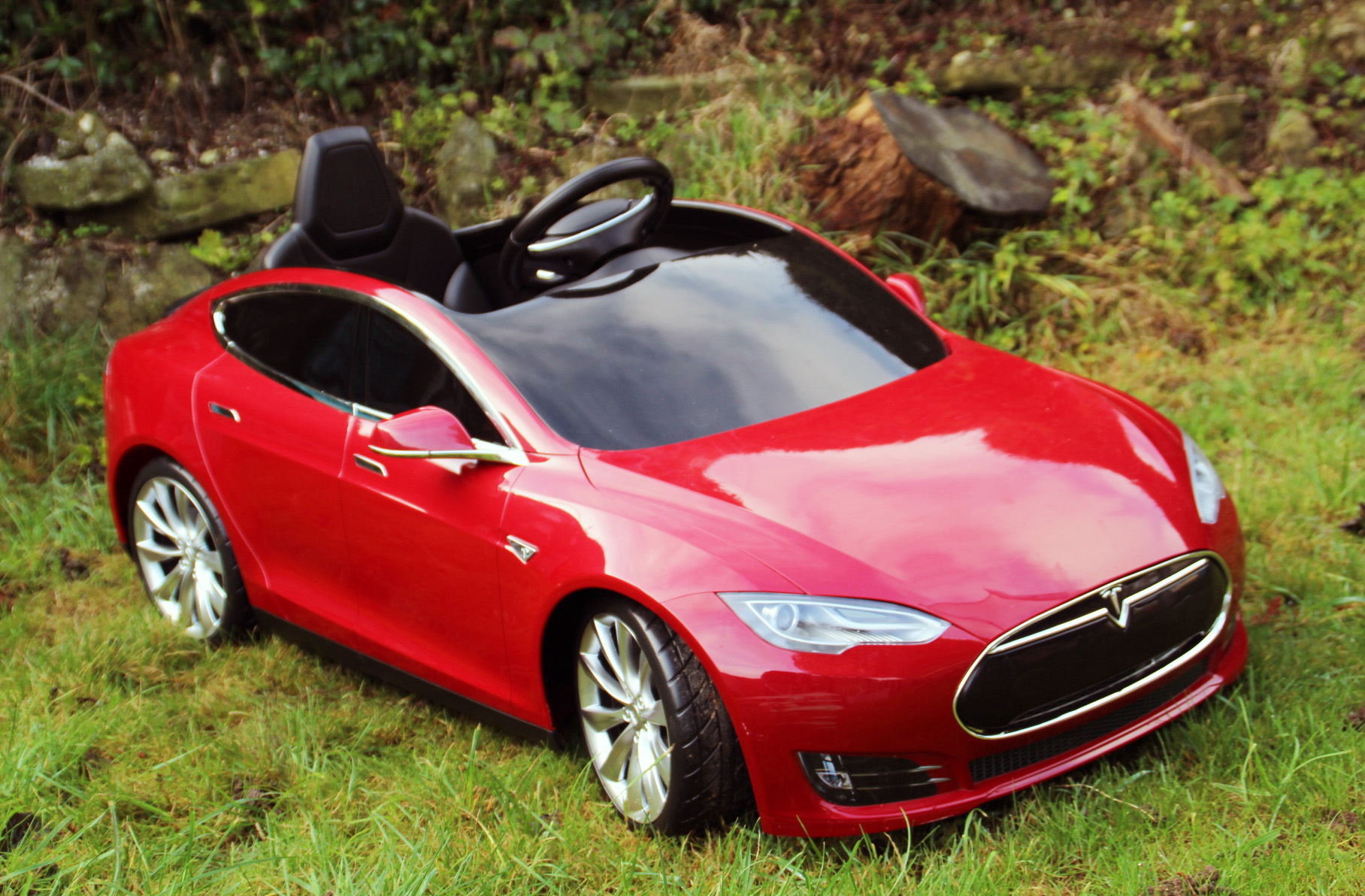 I would estimate the car weights about 15 kilos, with most of that weight distributed in the back where the batteries are. It is bulky, but it can be picked up and carried if necessary.
The bodywork is plastic with the steering mechanism, made of metal. I should also add that you charge the batteries by plugging it in to the mains via a socket in the rear and battery life seems to be very, very good.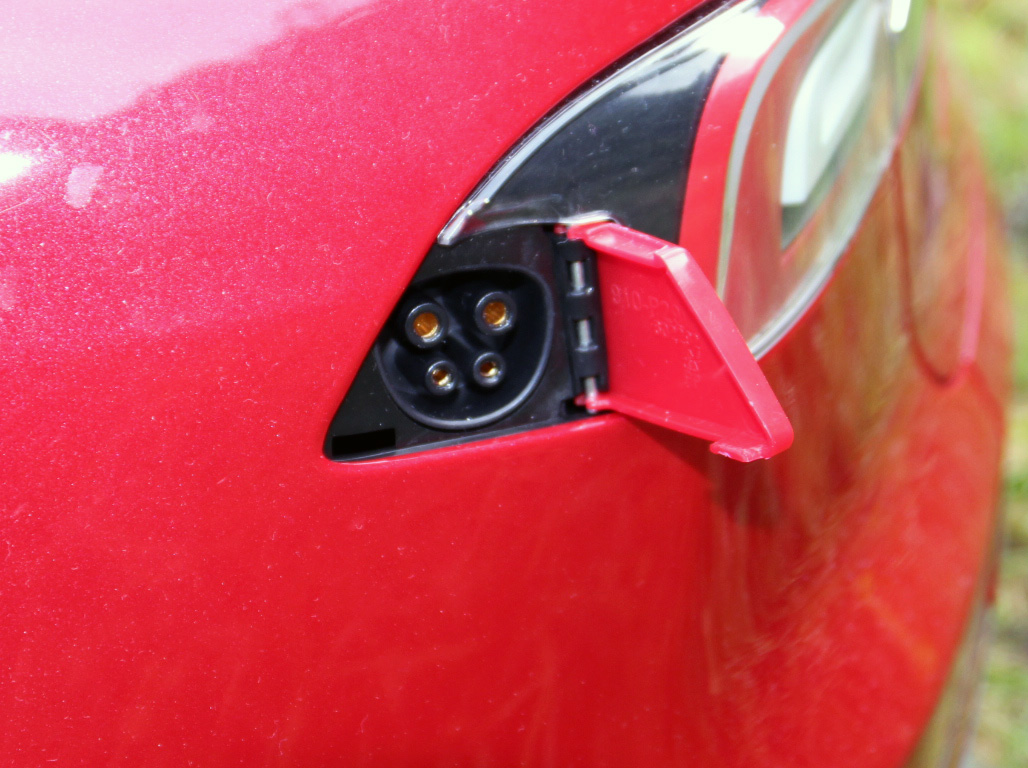 What would an item like this cost? There's no avoiding it, the Tesla Model S comes with sizeable price tag at £500 and has to be ordered online. That said, it is suitable for children from three years of age up until the age of eight so you should get years of use out of it.
Helen is a tall eight years old and just fits in it. Izzy, at four years of age, fits in it with ease.
It's a fun, high end toy. It would make a superb Christmas present if you wish to spend those sums of money.
Oh, and no. Neither of my children is going near a real car for a long time yet!
Disclosure: A Tesla Model S ride on toy was provided for review purposes. Thoughts and opinions my own.
Interested in this blog post? Well have a read of these...