"I don't think I'd encourage our children to leave home," I said to Mrs Adams. There, I'd said it. Now the words had tumbled out of my mouth, I was a little surprised. Even so, my thoughts and theories about having an empty nest had to be expressed because we must plan for this family's future.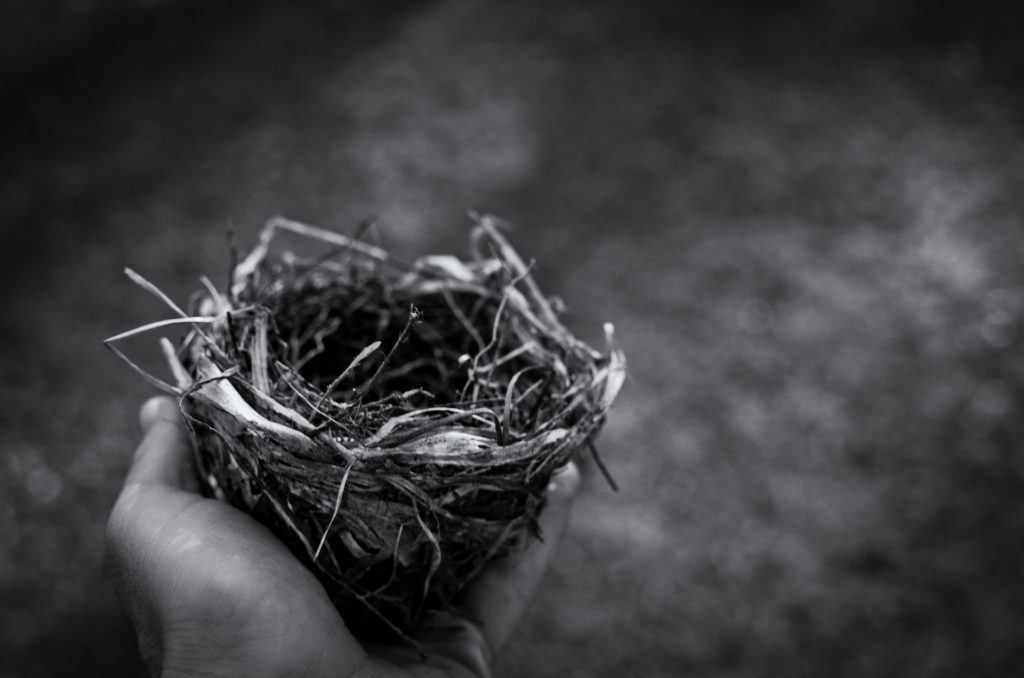 A slightly perplexed Mrs Adams listened intently as I explained that when the kids hit their late teens in a decade or so, we may need to reconfigure the family home.  I excitedly said we could create an annex so our daughters had their own kitchen and bathroom unit and live independent lives within the family home.
I possibly went too far when I put forward my second proposal. This was to install two shepherd huts in the garden, one for each of our daughters, Helen and Izzy.
I've long had a thing about putting a shepherd's hut in the garden. Ideally, I'd like one that I could use as an office. I confess that I once got slightly carried away and asked a plant hire firm to quote for supplying a crane so a hut could be swung over the neighbours' property and into our garden. It was a dream, one that may happen one day, but typical of me to react on a feeling in this way!
There was much rolling of eyes from Mrs Adams when I again spoke animatedly of shepherd's huts. She thinks I am obsessed with them but I was actually trying to make a very serious point: We have created a world that is too expensive for our children and we will need to support them well into adulthood.
More and more people in their twenties and thirties are living at home with their parents. This graph from the Office of National Statistics tells you all you need to know. Older parents who thought they were going to be empty-nesters are increasingly sharing houses with older kids.
In fact, while mucking about online the other day, I stumbled across this blog post on the Guardian website. Written by author and columnist Saskia Sarginson, it epitomizes the challenges faced by parents who would, until reasonably recently, have found themselves rattling around a four bedroom house with only two people living in it. Saskia says her kids will knock on her bedroom door at midnight, mealtimes get riotous and the author and her husband struggle to find the time and space to be intimate because there is always someone in the house.
The intimacy issue cuts both ways. Her adult children bring partners home and they, well, they get intimate. She even admits on one occasion to going into her son's bedroom to tidy it up and change the sheets before he retires for the night with a new girlfriend.
It was tough enough for my generation to get on the property ladder. It's going to be very, very tough for our kids and Sarginson's experiences have, I think, become the new normal.
To me, the twenties look like a crushingly depressing journey. After school, there's often a spell in higher education which leaves youngsters tens of thousands of pounds in debt. What follows is a roundabout of unpaid internships in the hope one will lead to a poorly paid, entry level job.
This may involve moving to the city and renting a place so expensive you may as well be paying the mortgage. It's hardly surprising more and more kids stay at home.
My kids' lives may follow this pattern. If Mrs Adams and I are to help them have the best start in life, the way forward may be to provide them with a way to live at home while also providing them with some independence.
I honestly think those of us with young children need to plan for the possibility our offspring will live at home until they are 30 (ironically, I first left home at the age of 19 whereas Mrs Adams lived at home until she was 30 and left Scotland for London). Empty nesters are, I think, becoming a thing of the past.
All things considered, a shepherd's hut or two in the garden makes perfect sense. They don't require planning permission, they are cheaper than an extension and can be hooked up to all the usual utilities. I'll leave you with that thought!
Interested in this blog post? Well have a read of these...