It's nice when a photograph receives an unexpectedly positive response, isn't it? Although I quite like the madcap humour of the picture below, I was going to delete it. Until, that is, I saw Mrs Adams' response.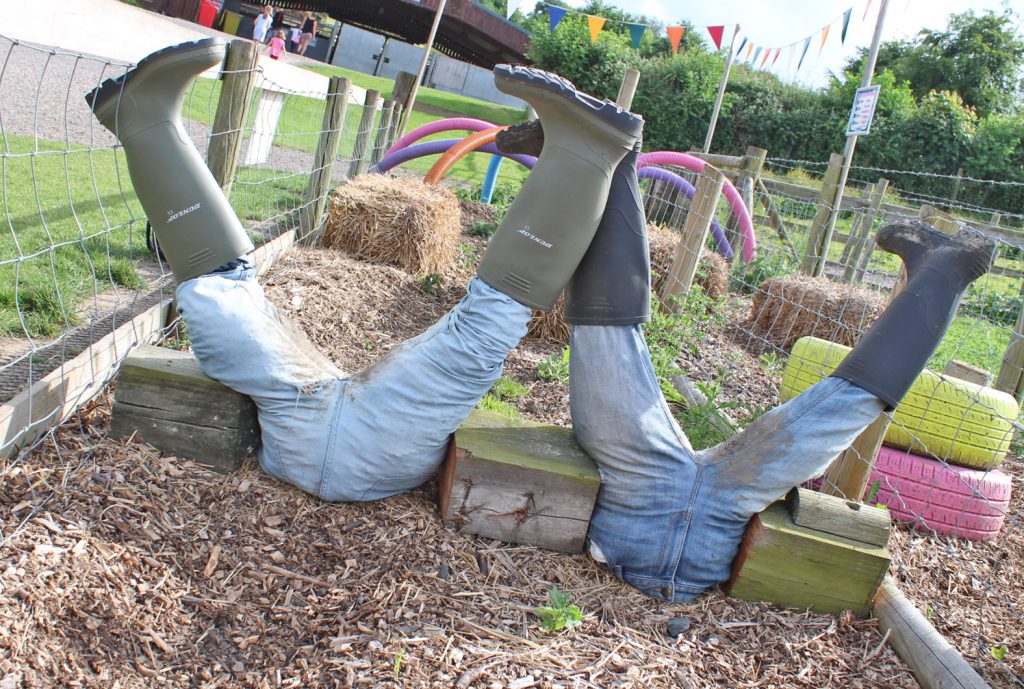 When Mrs Adams saw the picture she burst into hysterics. At that point, I thought it might be worth sharing with the world.
I took the picture when Helen, Izzy and I visited Godstone Farm, a petting farm in Surrey. It was a special treat now that school is out.
You need not worry: nobody has been buried head first in the ground. I can assure you this is nothing more that a fun, eye-catching sculpture someone has put together!
I wasn't sure if I should try to re-align the picture so that it appeared straight. When I tried doing this, however, it lost its character. Sometimes photographs are best left as they were taken: raw, rough and ready.
I hope you liked the image. I have added it to the #MySundayPhoto linky which is hosted by the splendid Photalife.com blog. To see photography produced by other bloggers, simply click on the badge below to visit the linky.
Please do also visit this guest blog post from Darren Coleshill, the photographic tour-de-force that produces Photalife.com. It's well worth reading if you want some hints and tips for improving your family photography.
Interested in this blog post? Well have a read of these...