While watching the World Cup with my kids, I faced a few awkward questions from Helen, my eldest daughter. She wanted to know why no women were playing and while I did explain there was a female game, she seemed unconvinced by my explanation, clearly picking up on the comparative lack of razzmatazz surrounding women's soccer. This begs the question: What if kids like my daughter could play a football game in mixed sex teams?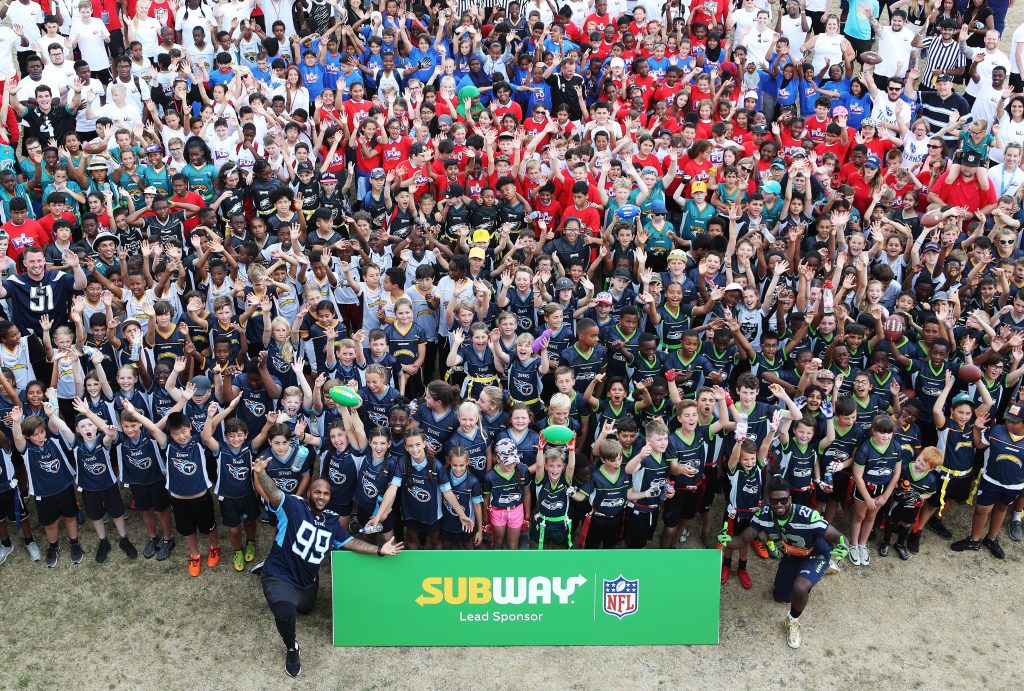 Thanks to Subway® and NFL, just such a game has been developed and is much more popular than I realised. Allow me to introduce you to NFL Flag, a non-contact version of American Football for girls and boys aged between eight and eleven years.
The Summer Bowl
I was very curious to see the game being played, so when Subway® asked me along to the Summer Bowl tournament in West London, I had to go. The tournament featured 1,000 children from teams across the country who had taken part in a 12-week-long programme learning all about the sport.
Before my eyes, mixed teams passionately played the game. The game moves quickly and like traditional American Football, teams score points via touchdowns.
The big difference is when it comes to tackling. Instead of bringing players to the ground, everyone wears a belt festooned with flags. Pulling a flag from a player's belt is the equivalent of a tackle.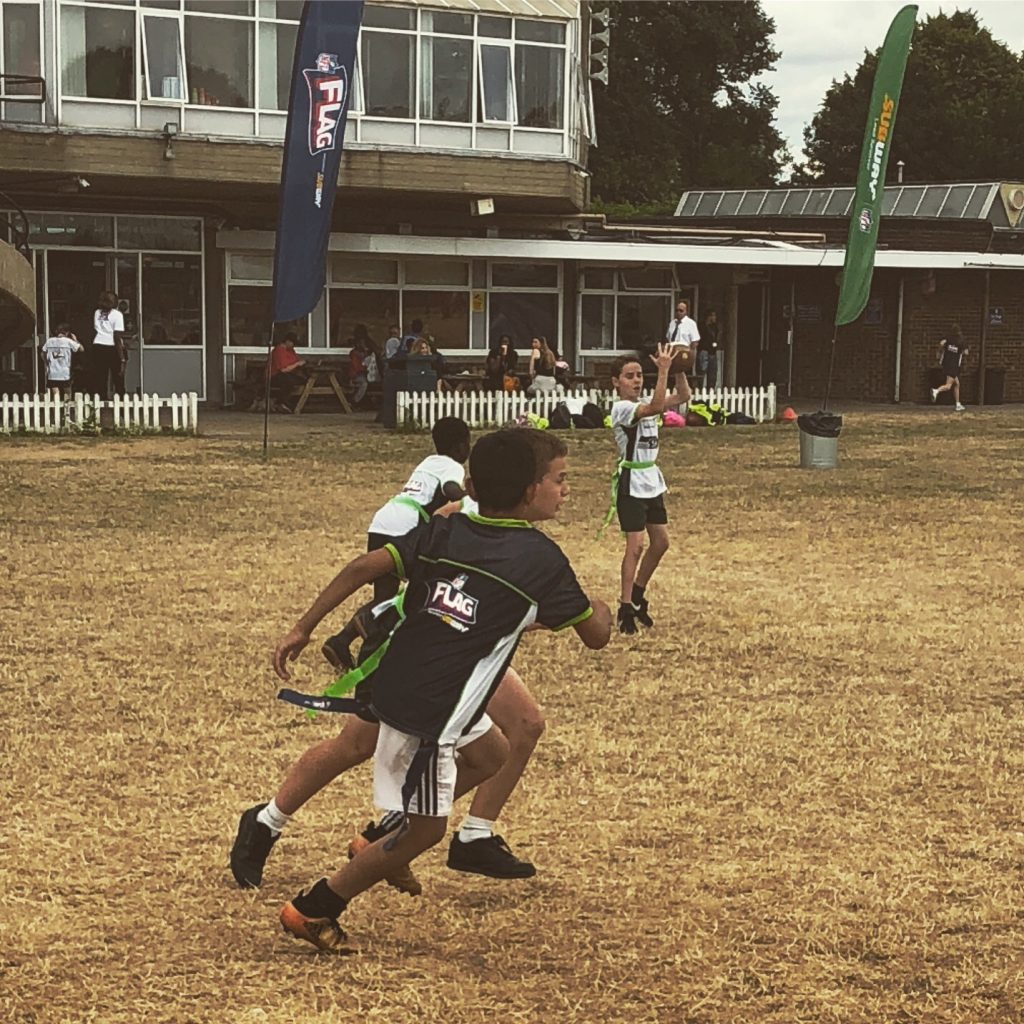 While rugby is a very different sport, it did remind me of touch rugby. The way the ball was thrown and the positioning of the teams, however, was very different.
Famous faces
The NFL and Subway went to town! Several NFL players were in attendance including; Jared Cook, tight end for the Oakland raiders, Mack Hollins, a wide receiver in the Philadelphia Eagles and Josh Lambo, a kicker in the Jacksonville Jaguars who, interestingly, started off as a soccer player and had trials at Sheffield United and Everton before settling into the American version of the game.
I managed to get a few words with Neiko Thorpe, a cornerback with the Seattle Seahawks. I asked him what his message was to mums and dads who may not have heard of NFL Flag.
"This game is new to the UK. The players have got to keep working hard but it's great to see them out there playing. They're not in front of screens."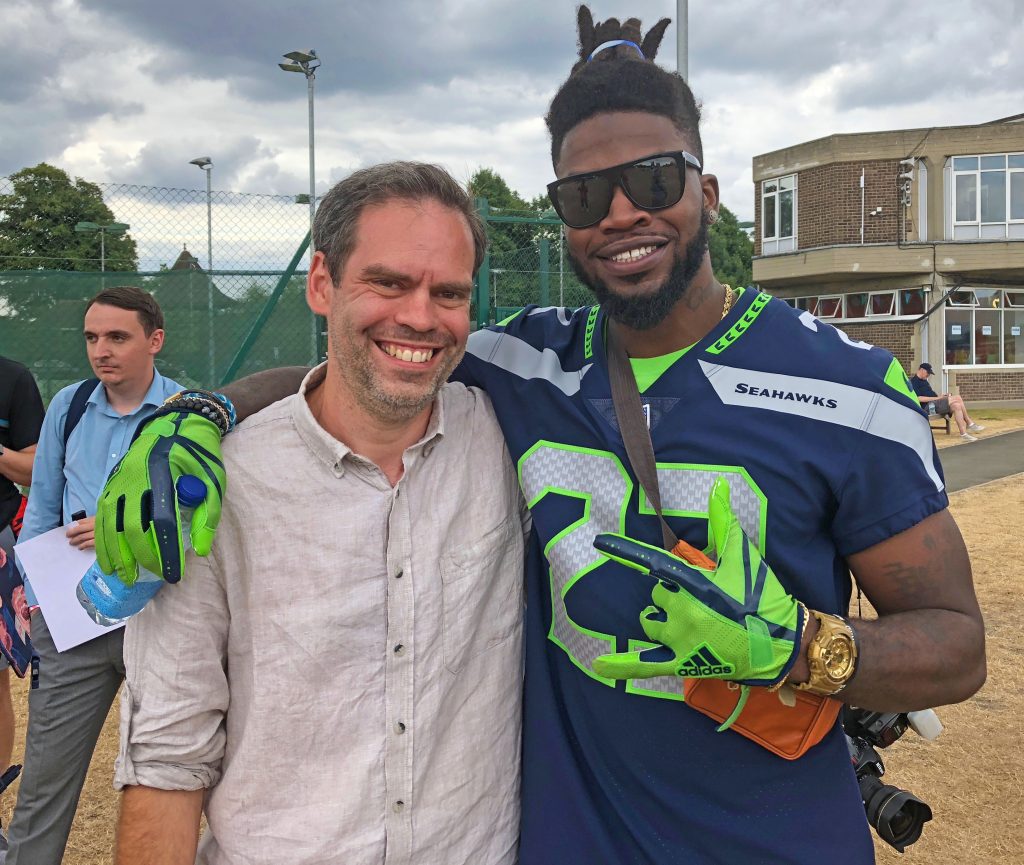 Getting involved
In addition to keeping kids active, NFL Flag is seeking to promote the NFL values of respect, integrity and responsibility. Via the NFL's partnership with Subway®, the aim is also to improve participant's nutritional and healthy lifestyle knowledge.
As Neiko said, NFL is new to the UK but it is gaining in popularity. Over 10,000 children have taken part in NFL Flag programme presented by Subway® to date and the aim is to broaden the programme out even more widely to give even more children the chance to participate and that's where you come in.
Mums, dads and carers are encouraged to ask their children's school to sign up so they can take part in the programme. It's a simple process to register online.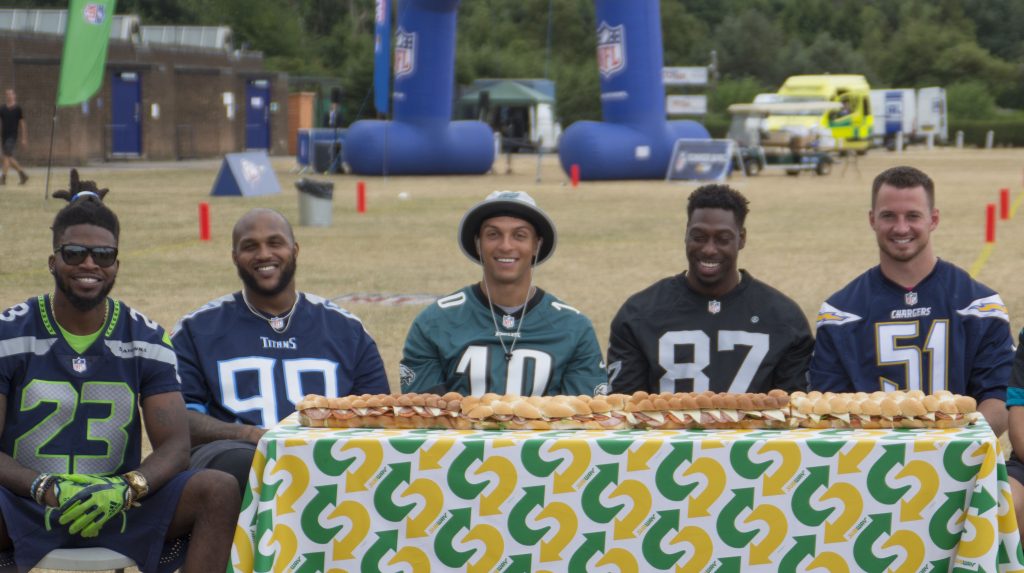 If you happen to visit a Subway® in September, you will find the latest Kids Pak is NFL themed. Kids Paks and special offers change frequently, but that's definitely one to look out for!
Summer Bowl Winners
The team that won the Summer Bowl was the Chorley Seahawks. They'd had to play very hard on a very hot summer day but, like all the teams, they had the honour of being cheered on by professional NFL players.
My children were unable to attend on the day as it was a school day. When I picked them up from school, however, they were full of questions about NFL Flag. Who knows, maybe they will choose to play the game themselves. Having seen it in action, I'd certainly be happy for them to play NFL Flag.
Disclosure: This commissioned post was produced in association with Subway.
Interested in this blog post? Well have a read of these...