Our eldest daughter is becoming fiercely independent. She's nine years old and, essentially in the tween years and wow, do we know it.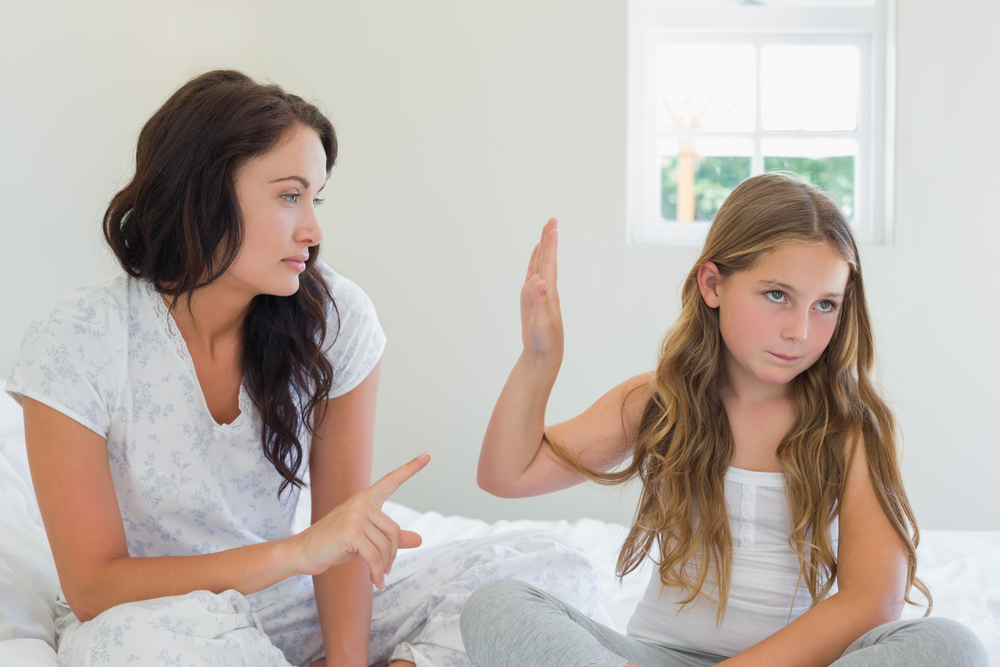 I think the signs became very clear about a year ago when she started wanting to express herself with bright, colourful clothing. Helen then asked me if she could walk some of the way home with a school friend (more about this in just a moment).
More recently, she's tried banning Mrs Adams and I from the living room when she's watching television. It's not that she's watching anything inappropriate, she just wants to create an adult-free zone.
This independence is also manifesting itself in a further interesting way. If Helen wants to buy something from a shop, she's asking me for the money and wanting to go and pay for it herself without a grown up being with her.
Just yesterday I took both Helen and Izzy to a birthday party at the Basingstoke Aquadrome. This place is best described as a swimming pool experience with a firecracker shoved up its bottom.
There were fast moving currents that mimicked swimming in a river and a selection of water slides, those epic, fast moving slides that are fitted on the exterior of the building. There were water jets, a young kids' play area and something resembling a hot tub.
At five years of age, Izzy had to stay with me. She's just not strong enough as a swimmer so we had fun together. Helen, meanwhile, joined in with the other 16 kids who were a part of the birthday celebration.
For the two hours we were there, I barely saw my eldest daughter and if I did, it was to wave at her. It wasn't like those birthday parties when she was three and she'd come over for the occasional cuddle or ask us to chop up her food. Oh no, she was playing with the big kids, she was having fun and I was simply the chauffeur.
In some respects, this is a bit sad. My first born is growing up. While still a little girl, I have accepted we're on the cup of the tween years.
Mrs Adams and I, however, have slightly different ideas as to how we should approach this developmental stage. I guess it's because I spend more time with the children, but I feel Helen can be given some limited freedom, something Mrs Adams isn't so sure about.
We're in the midst of buying a new house and the place we wish to move to is very close to a convenience shop. The walk to it would is about 100 metres with no need to cross a road. There's pavement the entire way and it's next to a quiet country lane.
Once we have moved in, I have suggested that we could send Helen to the shops to buy the Sunday papers, an idea Helen was very keen on. Mrs Adams, however, was horrified by this suggestion.
As for Helen walking some of the way home with a school friend, that didn't happen. It was an idea I was open to, but Mrs Adams was against it.
We instead met half way. Helen may meet a friend at school and she and her friend can walk part of the way together, but I tag along with Izzy, far enough behind to make it seem like she's not travelling with a parent, yet always within sight.
There are, I feel, two battles for independence going on here. Firstly, Helen is demanding more freedom and understandably wants to express herself.
I feel the best thing to do is to give her independence in a measured way. I want to let her walk 100 metres to the convenience store, do a little shopping without me while I wait outside and express herself with her clothes.
Naturally, Helen wants more than this. She can want it all she likes, but there must be limits.
Mrs Adams, meanwhile, wants to keep Helen on tighter reins. I find myself stuck between mother and daughter.
I want to persuade Mrs Adams to give our eldest a little more freedom yet at the same time I'm having to keep Helen's expectations in check. It's a difficult path to tread. I fact it's more of a tightrope.
What it comes down to is that fact us parents are utter hypocrites. When our kids our two and three years old, they're exploring the world for the first time and it's magical.
Kids of that age are fiercely loyal to their families and desperately sweet. Us mums and dads, however, often struggle with the fact our kids are so reliant on us because we want our freedom too.
When our kids do show signs of independence, we don't know how to cope with it and moan about the fact they answer back and aren't so sweet and tiny any longer! Under the circumstances, it's hardly surprisingly Mrs Adams and I don't see entirely eye to eye on slowly granting the kids independence.
It's a confusing time for all of us. There will be the odd disagreement, of this I'm sure. We'll no doubt make the odd mistake as well. I simply hope we can all get through the tweenage years unscathed.
We will, won't we? Please, someone tell me will. . .
Interested in this blog post? Well have a read of these...