You know what it's like when you move house; you put things in boxes and then unpack them a while later. In doing so you sometimes discover hidden gems that were long forgotten. This drawing, a picture of the statue Motherless by George Anderson Lawson is one such item.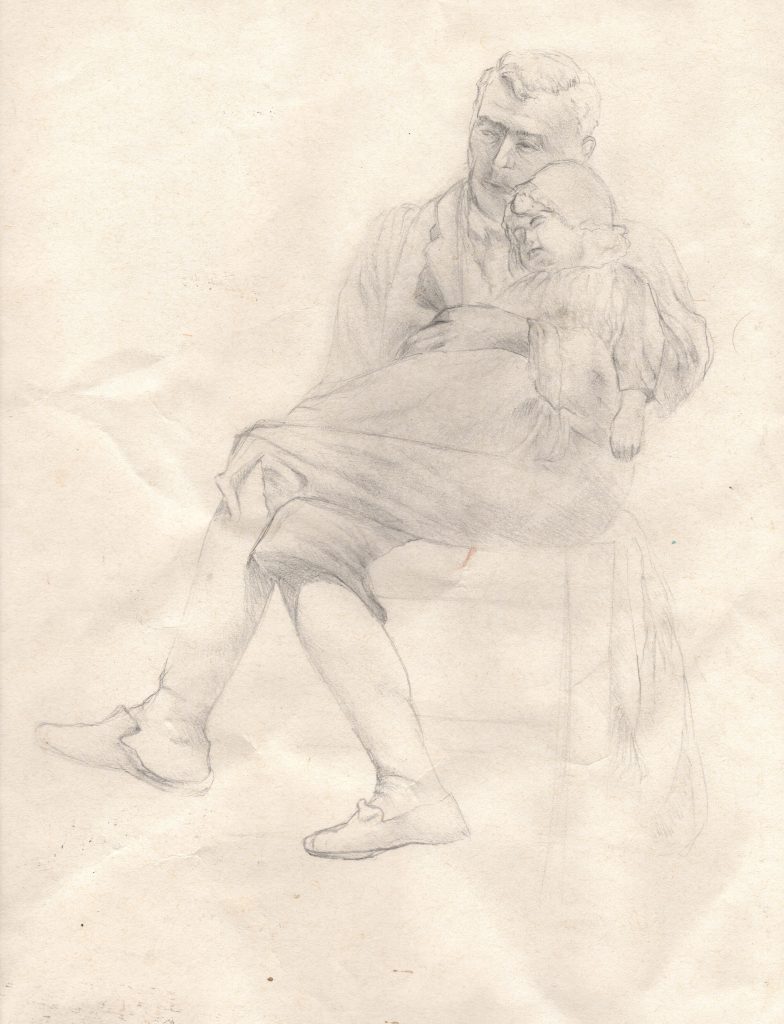 The sketch is the work of none other than Mrs Adams. It surfaced in an old M&S carrier bag that had been left undisturbed among some other items until we recently moved house.
On the sly, Mrs Adams is very good artist. This drawing dates back many years and when she told me about it I asked if I could share it on the blog.
"Why would you want to do that?" she asked.
"Because I'm a dad blogger and that's a very touching image of a father looking after his motherless child," came my unintentionally blunt response!
I've scanned it in here and the image you see is entirely unedited, hence the creases in the paper. I think it is a wonderful reproduction of a very touching statue.
The forlorn look on the father's face and the way he is cuddling the child seem very natural. I've done a bit of research and no one seems to know for sure what inspired Lawson to make the statue.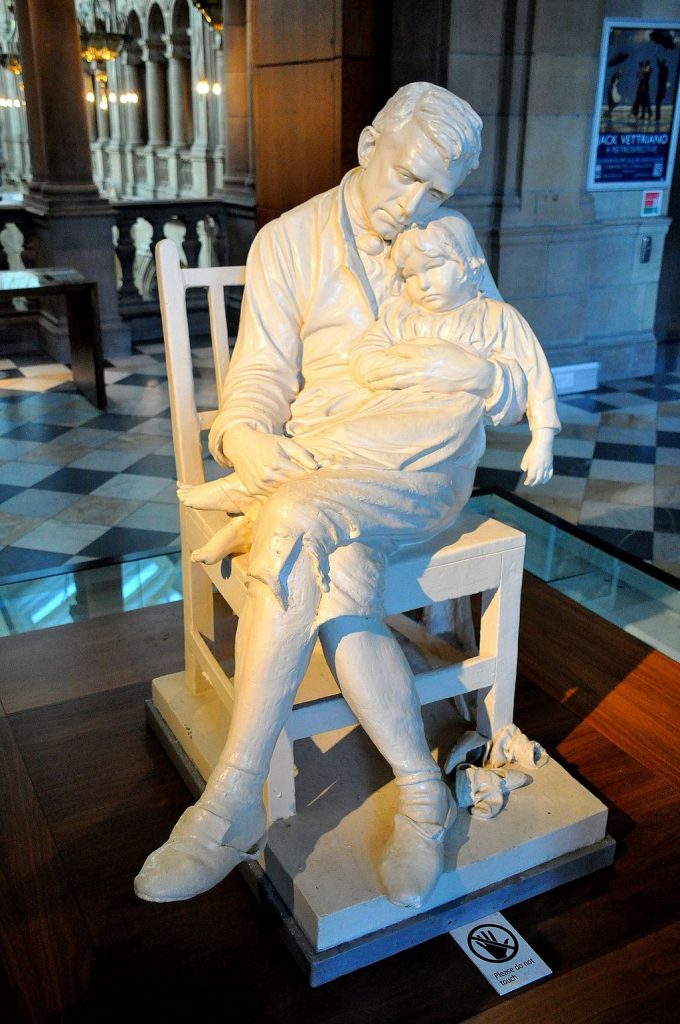 The statue can be found in Kelvingrove Art Gallery and Museum in Glasgow. Lawson produced several notable works during his life including the Duke of Wellington on Wellington Square in Liverpool and Robert the Bruce on the Scott Monument in Edinburgh.
I simply wanted to showcase this image as it's shows just what my wife is capable of producing.  It may not be the happiest of images, but I hope you agree it takes some talent to draw like this and that Lawson was also a very talented sculptor.
Interested in this blog post? Well have a read of these...