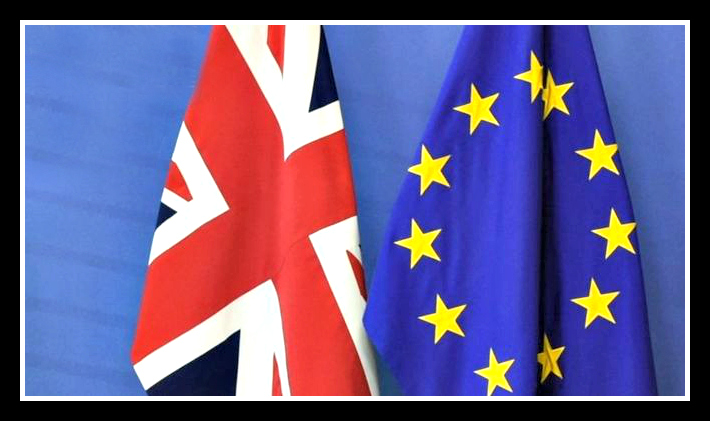 I've been toying with the idea of blogging about the in/out European Union referendum ever since the date was set. There's so much this lil' ol' dad blogger wants to say on the subject.
Suffice it to say, I think the implications of a successful out vote would be catastrophic for the nation and for every family and individual living within it. My main concern is the impact it would have on the UK's economy, in particular the banking and financial services sector.
Financial services and banking are what the UK excels at. Love it or hate it, it's why the City of London is so powerful. Even so, we face competition from other financial centres, including Frankfurt in Germany.
As a member of the EU, the UK gets to influence how the financial services industry operates and is regulated. If we were outside that club, there would be no reason for the EU to be nice to us and everything would be set up to benefit Frankfurt. Large financial institutions would leave the UK, jobs would be lost, the cost of borrowing money (i.e. mortgages) would increase and I dread to think what the impact would be on pensions.
The Pub Quiz video below was produced by the FT. It's very short and reveals with staggering clarity just what impact the UK has had on Britain's economy since in joined the European Common Market in 1973. Have a watch and see how many of the answers you get right. You might some of it quite surprising, I certainly did (there's also a wealth of information and opinion on the FT website)!
But….the implications are much more personal than this. My wife is a Scot. Scotland is considerably more pro-European than its big brother England. The SNP has already indicated an "out" vote could trigger another independence referendum north of the border. This time around the SNP would have an exceedingly compelling argument to persuade voters to leave the UK.
In those circumstances, England would have a land-border with an EU nation state. Could we see a frontier with passport checks being installed? It's not inconceivable, especially if Scotland became a Schengen nation.
Picture the scene at Gretna Green or Berwick-upon-Tweed; Poles, Romanians, French, Finns and Slovenians all being whisked through with the flash of a crimson red passport. The English, Welsh and Northern Irish, however, would have to get in line. It would certainly make visiting granny in Glasgow a lot more complicated than it presently is.
What do you think?  Do you think the UK's future lies in the EU or outside of it? Please do leave a comment below explaining your view.
Disclosure; This post was produced in collaboration with the FT.
Interested in this blog post? Well have a read of these...