As soon as the bell rang and my daughter's school broke up for summer, she jumped into a waiting Citroën Grand C4 Picasso and was driven up to Scotland with the rest of the family. This was the first time I'd driven a people carrier in years and years. How would it perform on this demanding journey?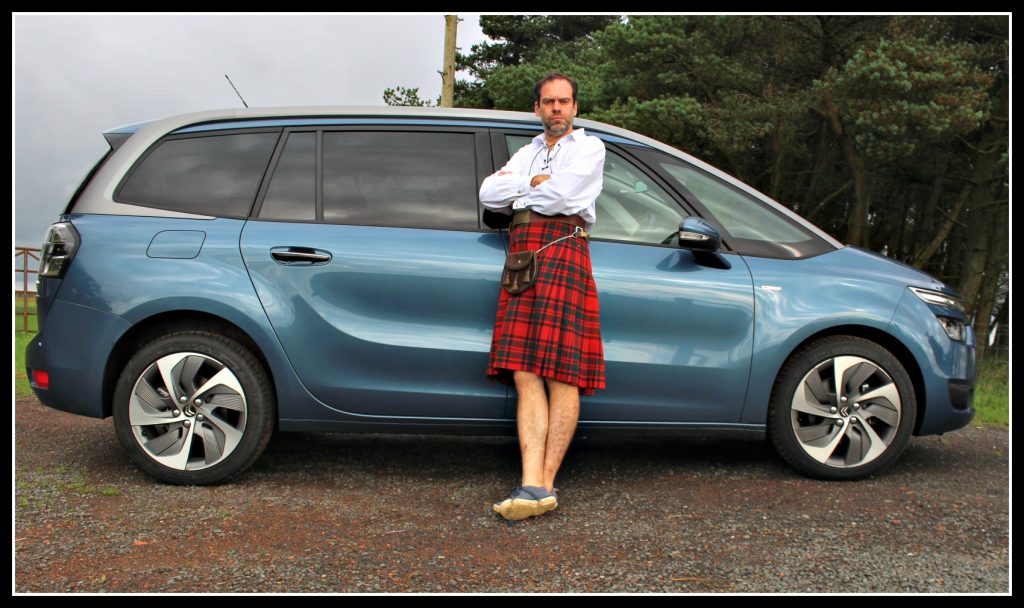 Well, let me start by saying that my wife and I will never again undertake such a long journey the moment school breaks up. We broke the journey by staying overnight at my parent's place, a journey that normally takes an hour and a half. Thanks to everyone else having the same idea as us, it took three and a half hours to complete this first leg and there was a further eight hours driving the next day, twice as long as it should have done, largely thanks to all the English caravans heading north.
Enough about the traffic, Here's a video I recorded about our road trip to Scotland. Please do watch it and read on for further details.
Within an hour of being delivered I was convinced the C4 Picasso was a stunning family vehicle. Let's just make it crystal clear: this is not a vehicle for the boy or girl about town leading the single lifestyle. This is a spacious, well designed seven-seater made specifically for the family market.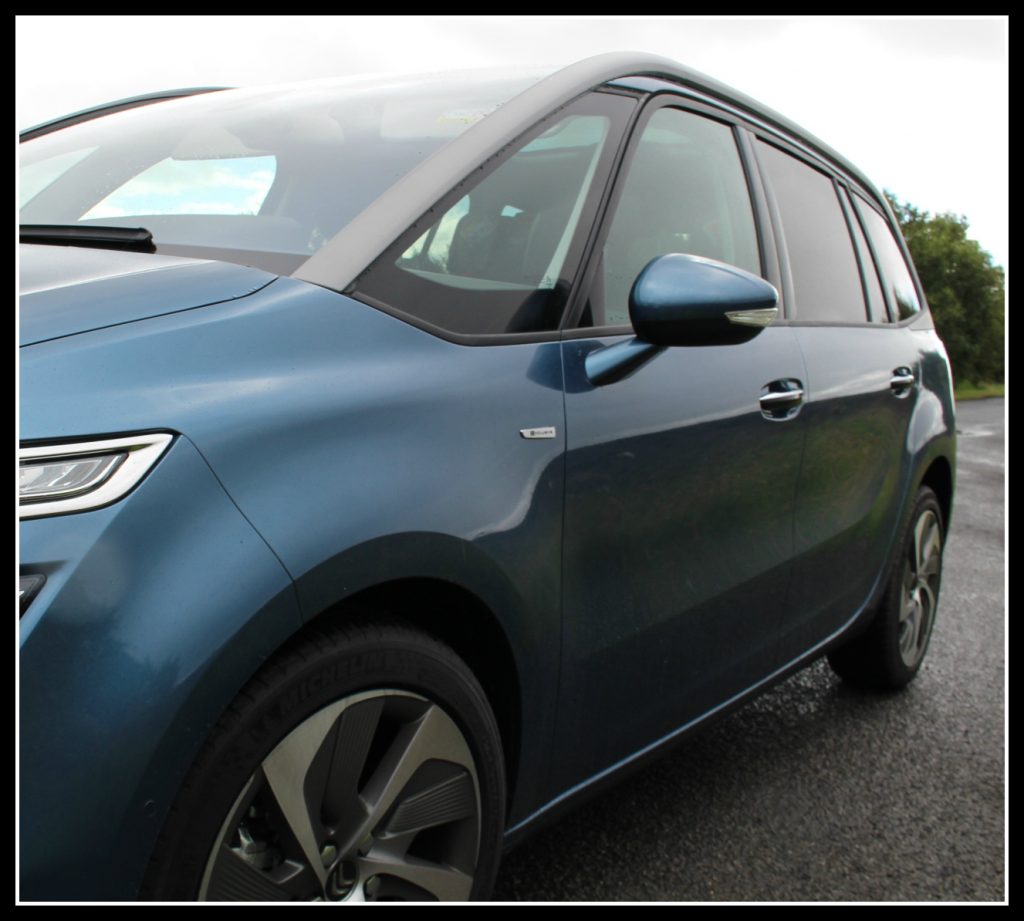 Does it turn heads? Not particularly. It also doesn't have the greatest acceleration, but then I wouldn't expect it to. Was I able to spend 12 hours in the car over a two-day period and get out the other end feeling reasonably fresh and having enjoyed the motoring? Yes, and here's why.
The designers have done a superb job of providing masses and masses of space. I checked the specifications and it isn't much bigger than your average hatchback: 60cm longer and 20 wider than a Renault Clio for instance. Even so, there is a huge amount of leg room and if you collapse the seats, you could easily get bikes and so on in the enormous boot.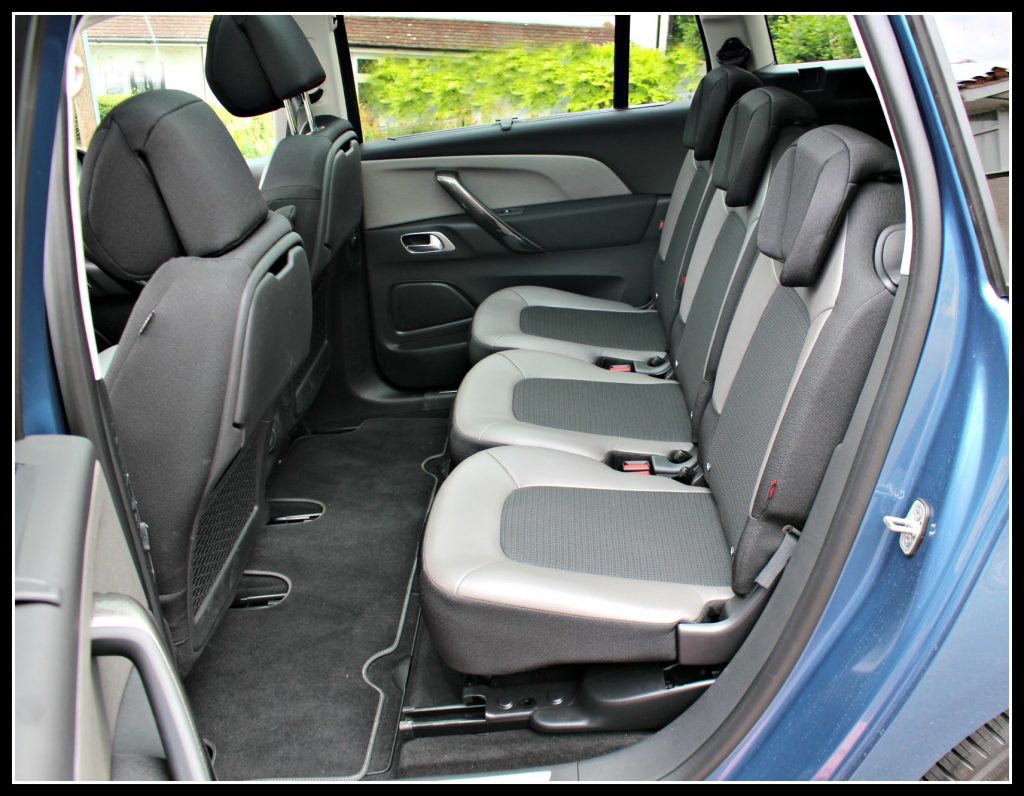 The seating formation is two in the front and three in the back (with ISOFIX points for car seats). There are a further two pull-up seats in the boot that you can use if needed.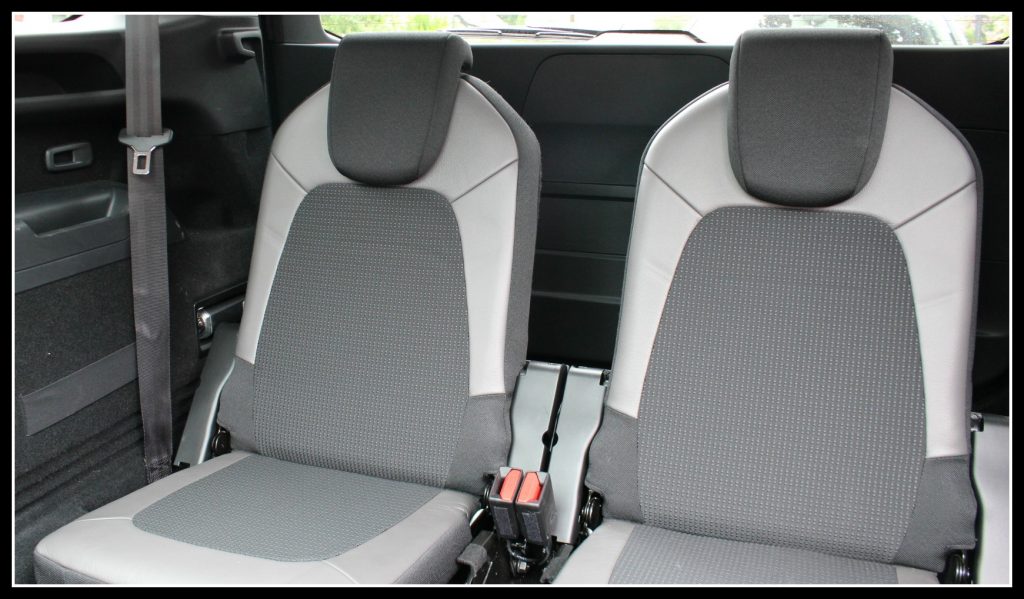 The car is also bursting with child / family friendly features. There are numerous reading lights, integral window shades in the back seat, more 12v chargers than you could possibly need (including one in the back for the children) and also two rear view mirrors: a large one to keep an eye on the road, and a small one to keep an eye on the children in the back.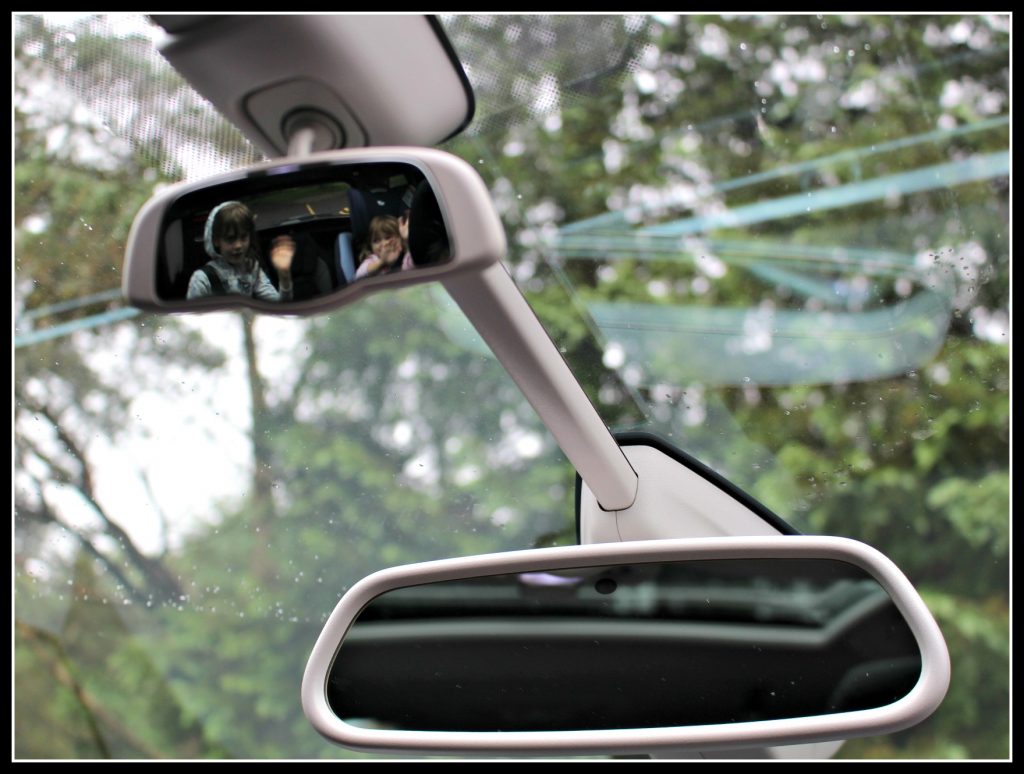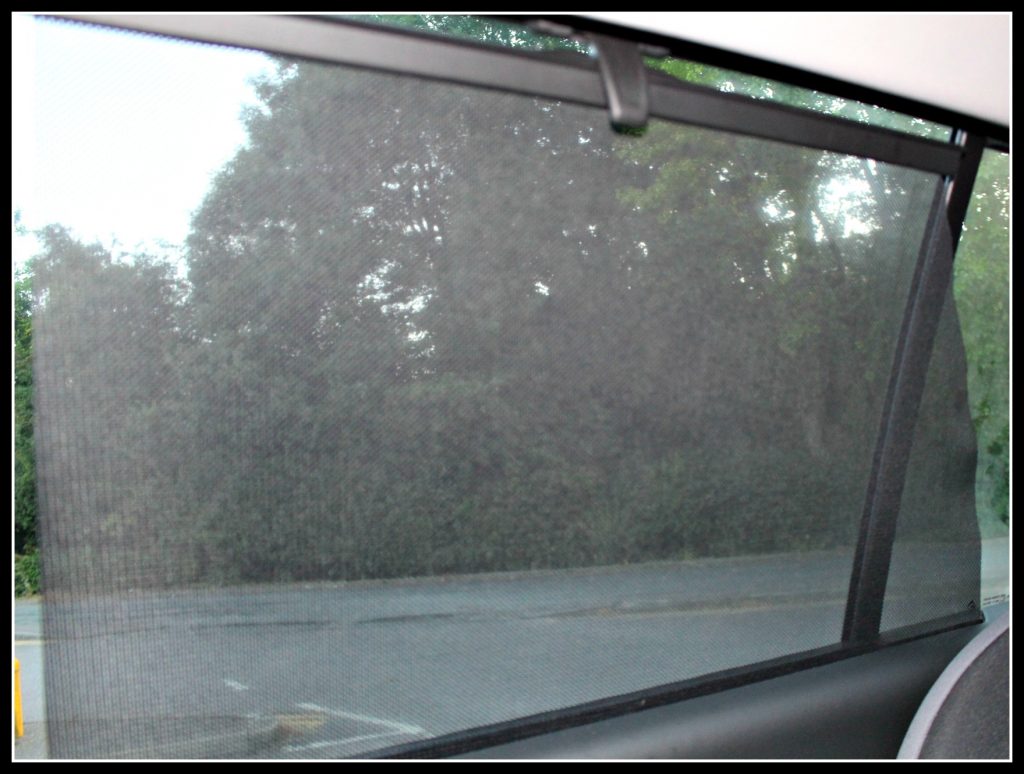 The radio has FM and DAB. DAB was particularly useful on this journey as we were able to tune in to Kids Radio which kept the little ones entertained on this jolly jaunt north.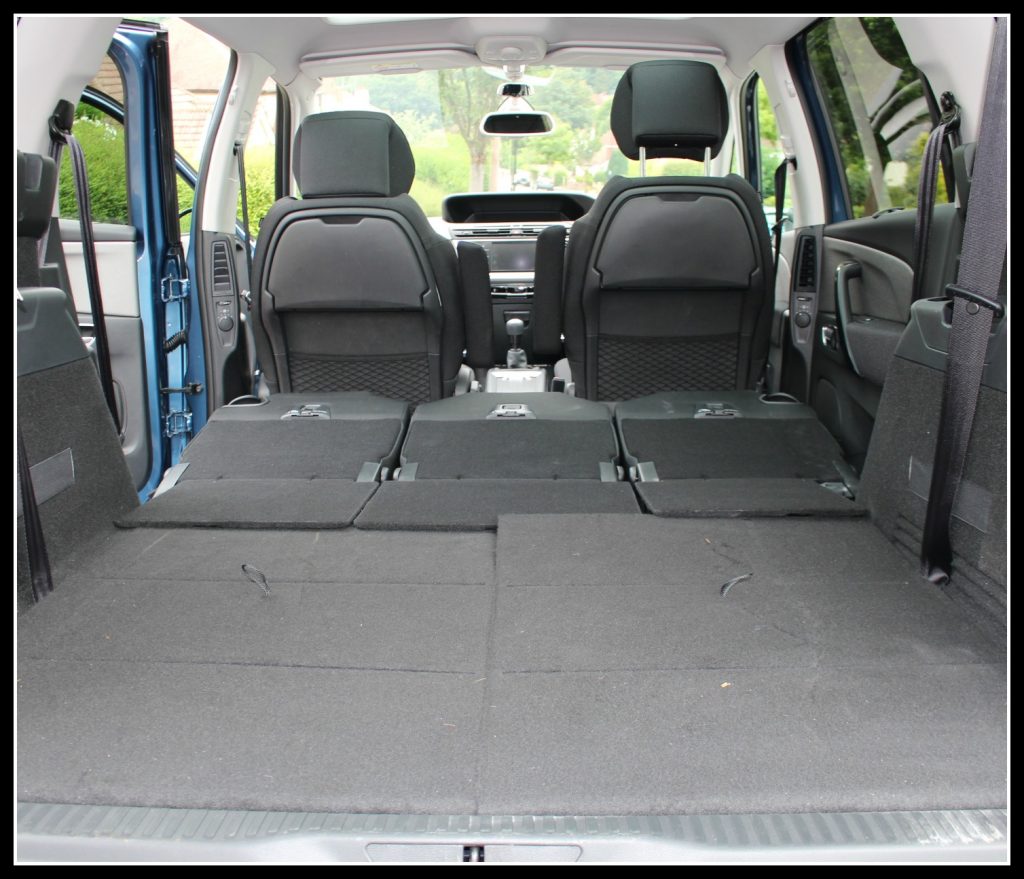 What about driver-friendly features? It's a large cab with a superb panoramic view out of the windscreen. This can be improved further by pushing the sun visors up (see the video for more). All of the important functions can be controlled around the steering wheel and column such as cruise control and so on. The digital speedometer is very clear and easy to read so you should always know how fast you are going.
There are parking and proximity indicators all around the vehicle and a camera mounted on the rear so you can see clearly what is behind you when reverse parking. In fact the, Citroën Grand C4 Picasso has an auto-park function so the car can park itself (again, see the video for more). I had to demonstrate this feature again and again while in Scotland to various in-laws who were seriously impressed.
The only issue I had with the car was the sat nav. It sent us straight into a closed junction on the M5 and when we tried to change the route to avoid this, we simply couldn't. We gave up and used Google Maps instead.
Oddly, the sat nav display is split between two screens. The map is displayed on the main console in the middle of the dashboard. The directions, however, are displayed on the instrument panel above so you have to keep an eye on both screens which isn't ideal. All things considered, however, this is a small gripe.
The model I drove had a six speed manual transmission. It also had a two litre HDi diesel engine although various different engine sizes are available in petrol and diesel.
As for fuel consumption, Citroën claims the car can do 55.4 miles to the gallon in the urban cycle. I didn't really keep that close an eye on consumption. I can, however, tell you that we did the 440 mile journey to Scotland on the one tank of fuel. That seems pretty good to me.
The starting price for this vehicle is just under £22,000. Considering what you are getting for your money, this seems reasonable to me.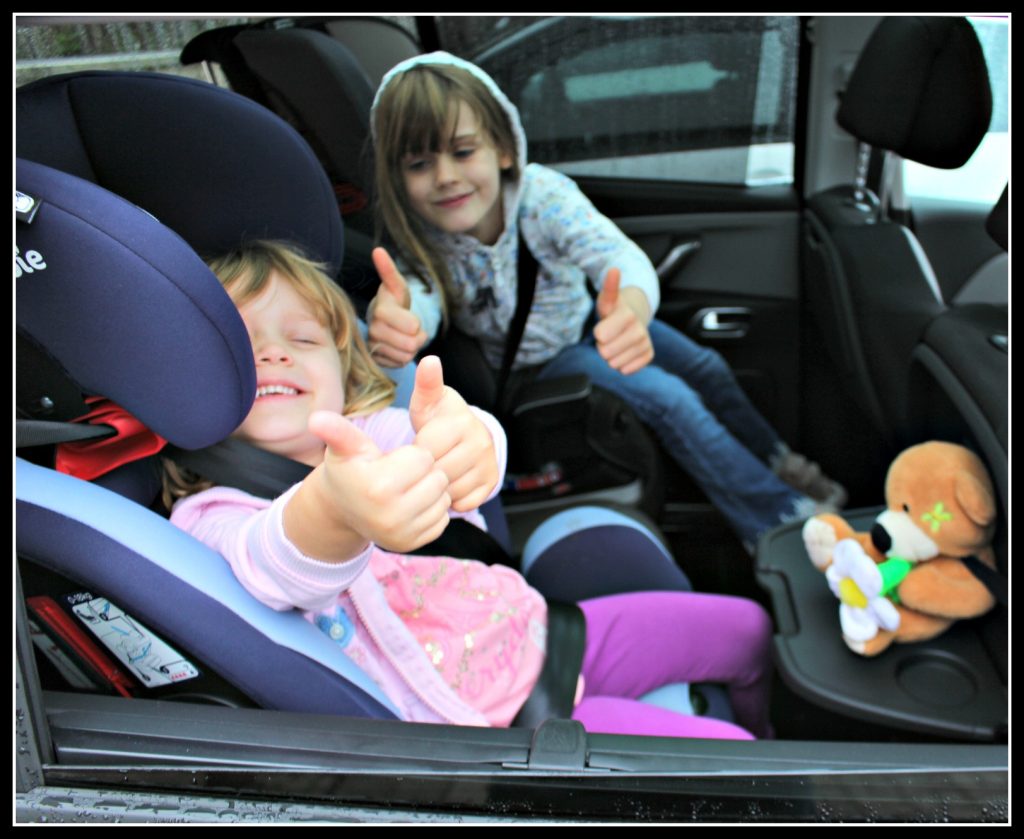 In summary, the Citroën Grand C4 Picasso is a superb family vehicle. Okay, so I wasn't a fan of the sat nav, but we drove over 1,000 miles in that vehicle. When I say "we", even Mrs Adams had a go.
This came as quite a surprise to me as Mrs Adams dislikes driving anything bigger than a hatchback. She didn't find it too big or cumbersome and liked it so much she told me we must replace our present car with a Picasso!
The car certainly comes with my approval. It is spacious and pleasant to drive on long journeys. Having driven to Scotland and back, I also feel like I thoroughly tested the vehicle. If you have a young family, it's a vehicle you should certainly consider in my opinion.
Fore more details, visit the Citroën website.
Disclosure: A Citroën Grand C4 Picasso was provided for review purposes. Thoughts and opinions entirely my own.