Here is an image I recently took of The Shard in London. It was a big experiment as I was taking the shot directly into bright sunlight.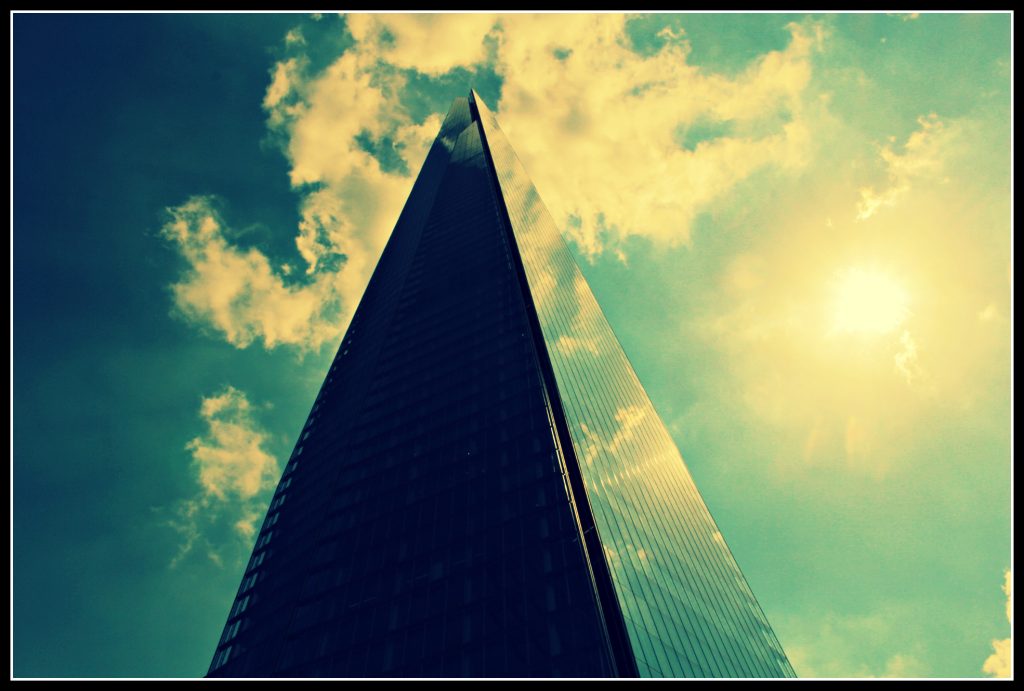 I had to take a few pictures, but I think I pulled it off successfully in the end. I like the position of the sun and the way it lit up half the building and left the other half silhouetted.
This isn't the first time The Shard has appeared on the pages on this blog (see here and here for instance). I think  this is probably my favourite of all the images I have taken as it is quite dramatic.
In case you want the file information, here it is: ISO was set at 100, shutter speed 1/640 of a second, aperture f16 and focal length 19mm. The picture has also been put through the cross process filter.
I've spent quite a bit of time in London recently. You can expect to see a few more images of the capital in the weeks to come.
In case you missed my big announcement earlier in the week, I am a judge in the eHarmony #LoveCaptured2016 competition. This is a well-established photography competition open to everyone. There are several different categories and some great prizes on offer. Taking part is really simple. To find out more, visit this blog post.
As usual on a Sunday, I have linked this post to the magnificent #MySundayPhoto linky hosted by the Photalife blog. Click on the badge below to visit the linky.
Interested in this blog post? Well have a read of these...