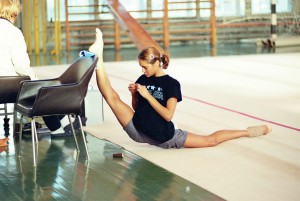 The inevitable has at long last happened. As from yesterday, anyone can apply for flexible working, a right that was previously the preserve of those with caring or childcare commitments. I'm hoping this right will be taken up by fathers seeking to share the childcare burden and spend more time with their children.
I've always been very lucky and worked for employers that have been flexible and tried to meet my needs as a parent. My mistake was to work in media and communications, an industry that, by its nature, deals with crisis events that can happen at any time of day.
As such, my employers could only bend so far. This was one of the reasons I left my job to become the kids' main carer. The stress on my existence and my family's was just too much.
I think men have always felt their careers would be damaged if they requested compressed hours, the odd day working at home or to work from home full time. We all know that women are simply expected to look after the children. It's such a desperately outdated view and I find it depressing it still holds strong. Now the right has been very publicly enshrined in law, dads have every reason to approach their employers and make clear they also have childcare commitments.
I personally think it is in the interests of employers to be flexible. With more and more women working, families need the flexibility. It's essentially a staff retention issue; want to keep good staff, don't make them suffer when they have the audacity to procreate.
What do you think? Is this a positive move, or is it just a bit of fluffy PR from a Government wanting easy votes? Also, what's you experience of asking for flexible working?
Photo reproduced under Creative Commons agreement.
Interested in this blog post? Well have a read of these...