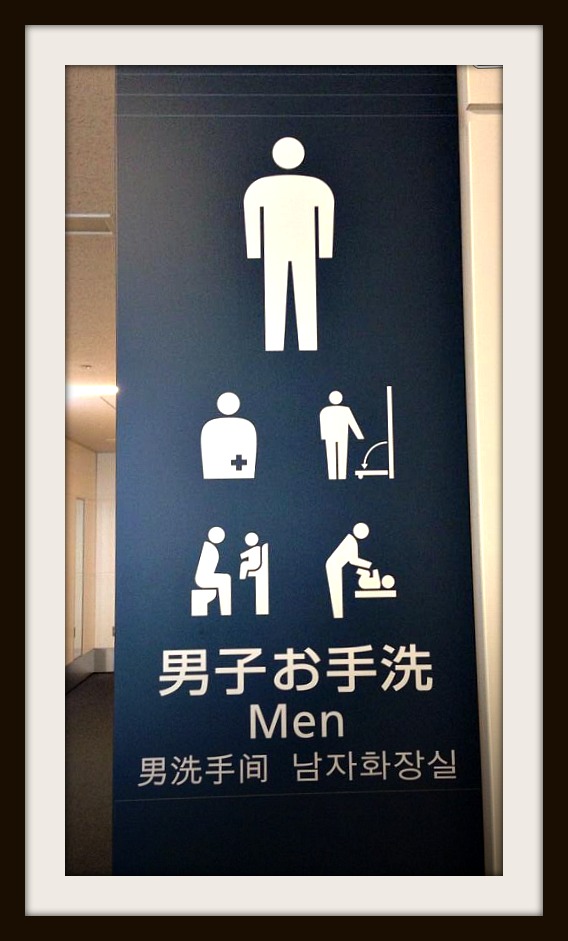 I'm not in the habit of publishing images taken outside public lavatories. What you see here, however, is worthy of comment. It is a sign outside a lavatory in Japan that offers considerably more than somewhere to do a number one or a number two.
The picture was taken by an old work colleague of mine called Karen Li while she was on holiday. Karen is the rarest of people, not only incredibly thoughtful but also a former work colleague I actually want to stay in touch with. She took this image having read my recent post about the poor state of baby changing facilities available for men in the UK.
To quote Karen directly: "Japan has this worked out well. Disabled toilets are multi-purpose rooms with nappy changing facilities and sick bay even."
So there you have it, it's not a disabled toilet, but a "multi-purpose room" that men and women can use for changing the baby. It's a somewhat different approach to ours in the UK and presumably disabled users aren't inconvenienced or locked out as they would be in Blighty.
It also calls into question a national stereotype. I was of the opinion that gender roles were very rigid in Japan and men didn't do things like change nappies. How wrong I seem to have been.
I should add that Karen also writes a very entertaining blog called The Year of forty and Beyond. I recommend you have a read, especially if you're into tales of life as an expat with a young family.
So what's your experience of changing facilities overseas? Can you recommend a nation of people that have this well and truly sewn up? Or have you had horrendous experiences while on holiday you'd prefer never to repeat?
Interested in this blog post? Well have a read of these...