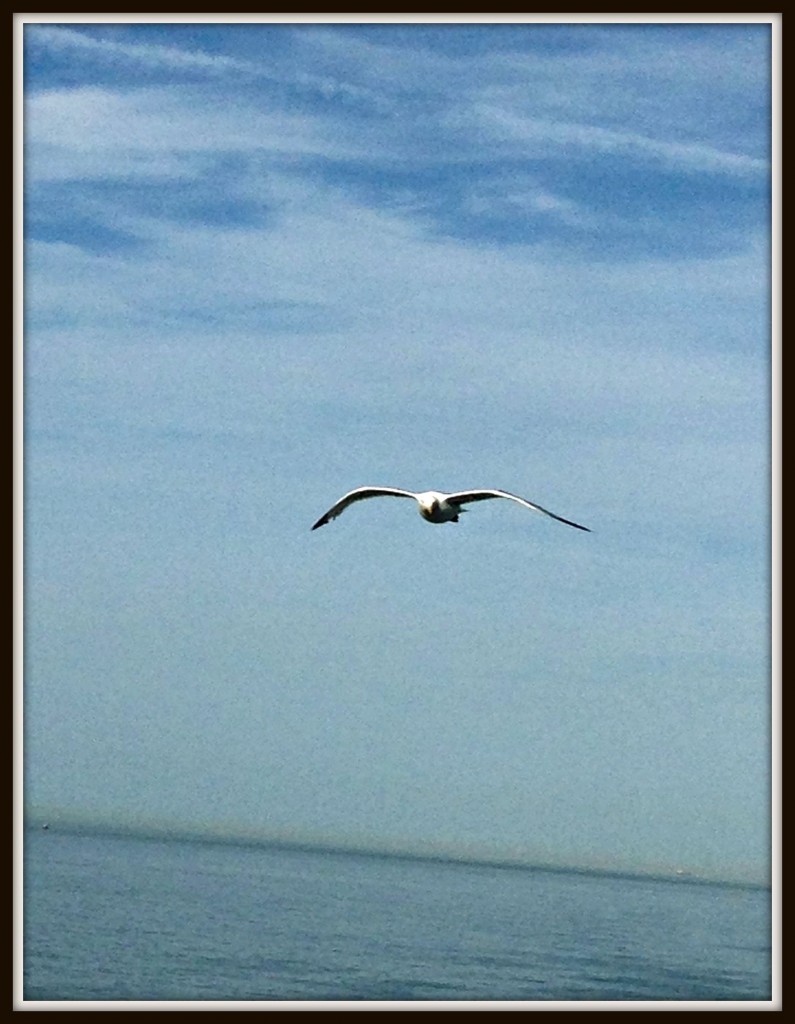 This slightly grainy image was taken aboard a cross channel ferry the other day. Mrs Adams, the kids and I plus a couple of friends went over to Calais for the day, an event that has become something of a school holiday tradition (see also this post).
On the return crossing, this seagull flew alongside the ferry for miles and miles, eventually settling down and taking refuge on the car deck. It seemed to be attracted by people on the outside deck who were eating food.
I like this image because of the balance of sea and sky. While I imagine the life of a seagull to be quite brutal, the shot suggests freedom. The fact the image is a bit grainy simply adds character in my opinion.
Now for the important bit; the technical details. I didn't have my camera with me so this was shot on my iPhone. Aperture was set at f2.4, focal length 4mm, ISO 50 (it was a very bright day) and shutter speed 1/3623 of a second.
What do you think? Do you like the image? Does it say "freedom" to you? Leave a comment below, I'd be interested to hear your thoughts.
Interested in this blog post? Well have a read of these...