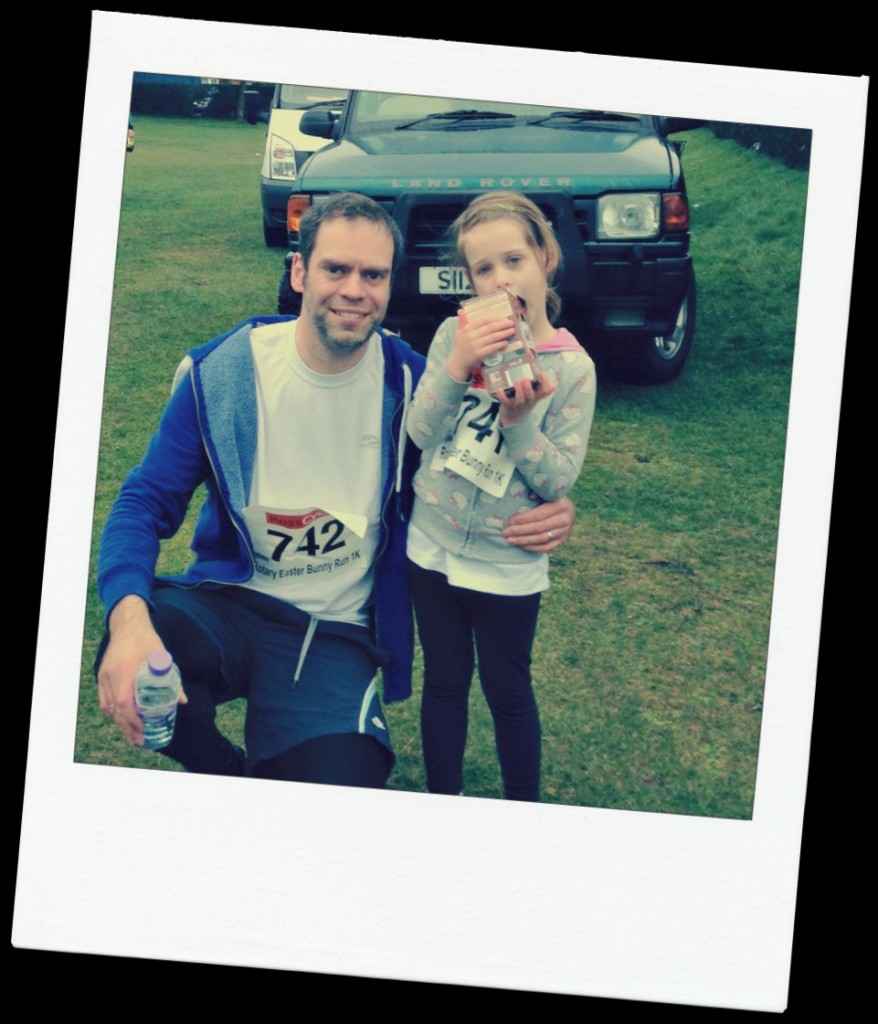 Here is a picture of my eldest daughter, Helen, and I. Don't be misled by the Land Rover or Transit van in the background; they were stationery and not about to mow us down. We were, in fact, celebrating having just completed a fun run together.
It was a simple one kilometre run and Helen ran the entire thing with me as chaperone. In fact I felt very proud of her because I'm sure she came in within the first third of runners and way ahead of many of the grown ups!
The Easter egg Helen is holding was a little gift all runners received for completing the run. You won't be surprised to hear that Helen's has been consigned to history. Mine remains untouched, although I'll donate it to the kids at some point.
Running is the main way I choose to keep fit. Once upon a time I was very good and completed the British 10K in 49 minutes. Sadly an old injury came back to haunt me about seven years ago and these days I stick to short distances. I rarely run for more than three kilometres but it's better than nothing and I'm very happy to encourage my daughter to exercise and keeping fit.
I've linked this post to the #CountryKids linky hosted by the Coombe Mill blog. Click on the badge for more.
One small reminder…there's only one day left to vote in the Brilliance in Blogging Awards! If you haven't done so yet, and you like my blog, I'd really appreciate it if you'd cast a vote or two for me, especially in the inspire, writer and family categories (follow this link). Thanks and good luck to everyone else who is seeking nominations.
Interested in this blog post? Well have a read of these...