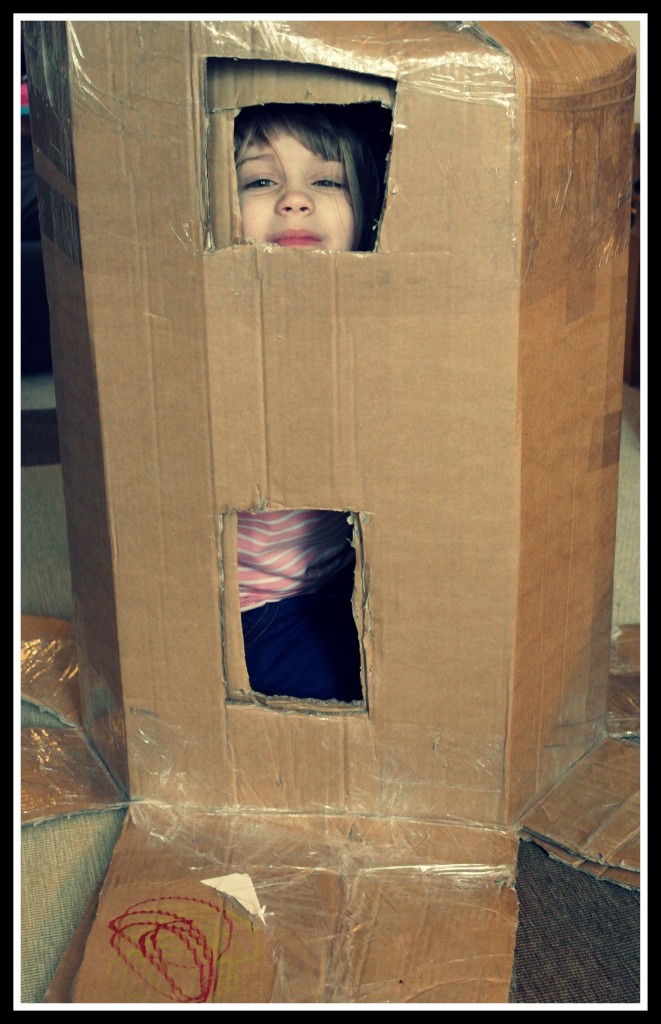 This photo proves that spending huge amounts of money on Christmas presents is a waste of time. The two expensive presents bought for Helen by mum and dad have remained largely untouched for the past two weeks. This cardboard box, meanwhile, has been turned into a space rocket.
Helen loves her space rocket. You can't see it, but on the inside there's a computer screen and even a storage facility for keeping sausages and ecky ecky fruit, which is popular with aliens (apparently).
I love it when Helen does this kind of thing. With just a tiny bit of inspiration she can be so imaginative. This box arrived at the house with a delivery and almost as soon as it was emptied she was explaining how she wanted to cut holes in it "like a space rocket".
To give her some inspiration we watched a YouTube video of the Apollo 11 space mission take off. Having heard one of the Apollo 11 astronauts say the rocket shook while taking off, it was my job to shake Helen's space craft every time she pretended she was blasting off into space.
Needless to say, teh space rocket hasn't left the living room since this item was created about a week ago. As for her presents, I couldn't even tell you where they were.
I'm linking this post to the #MySundayPhoto linky which is kindly hosted by the OneDad3Girls blog. Please click on this link to to see the linky and photography from other bloggers.
Interested in this blog post? Well have a read of these...