Greggs and I have a little history. Allow me to explain. Earlier this year we ripped out our old kitchen and had a new one installed. With nowhere to prepare breakfast, I decided it might make sense to take the children to Greggs each morning. This was the only café I knew of that was open early enough to accommodate the school run.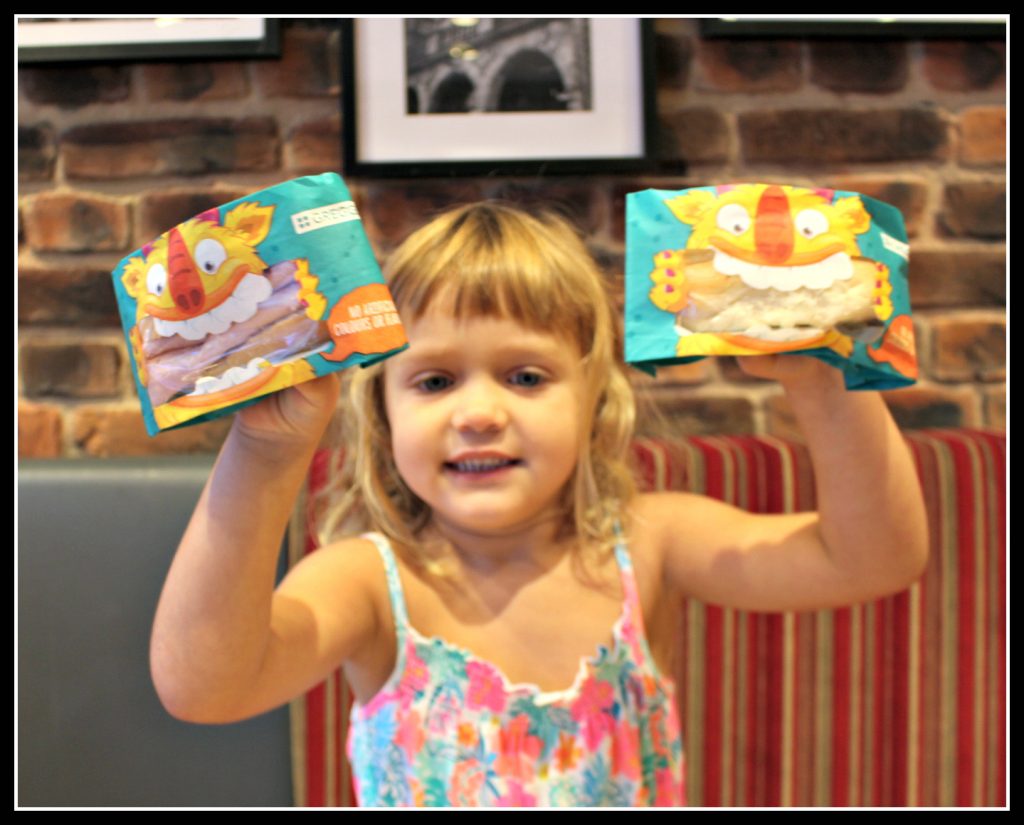 Let's face it; Greggs has a certain reputation. I expected to grab a seat and find my family surrounded by guys in hi-vis jackets wolfing down bacon sandwiches before heading off to work. This is, after all, the place Ed Milliband went to prove he was a man of the people. My family would be unable to start the day with fruit as they usually do, but it would only be for a few days.
You can imagine my surprise when I found porridge, granola yogurts and fresh fruit on the menu. Yes, okay, we may have given-in and indulged in the occasional bacon roll but, by and large, we were able to eat reasonably healthily the few mornings we breakfasted at Greggs. I was pleasantly surprised.
The other day I received an email. Would I care to try out Greggs' new kids' menu? As we'd had a happy experience in the past, I thought, "why not?". Off Izzy and I went to take a look. We also ordered an item or two for Helen, my eldest child, to have after school.
Greggs has produced a small and basic range of sandwiches. The choice is between a ham roll or a cheese roll. That's all that goes in the sandwiches: no cress, no mayonnaise no lettuce etc.
I think we've all been in the position of buying simple food for the kids only to discover all manner of bizarre, child-unfriendly ingredients have been added. I look back in disbelief on the day I was in a trendy café in London (not a Greggs outlet, I have to add). I ordered Izzy the most child friendly thing I could find: a savoury cheese croissant.
When it arrived, it was dripping in fat and came with spinach and mushrooms. Needless to say. Izzy hardly touched it.
Greggs has kept its menu basic to avoid such experiences. It's even done taste tests with youngsters and found they like their food simple.
Each of the rolls is less than 300 calories and made from a recipe including milk to boost the calcium content. Two drinks are also on the kids' menu: an apple and blackcurrant and an orange juice drink. Neither has added sugar, artificial colours or flavours and each has been boosted with added vitamins.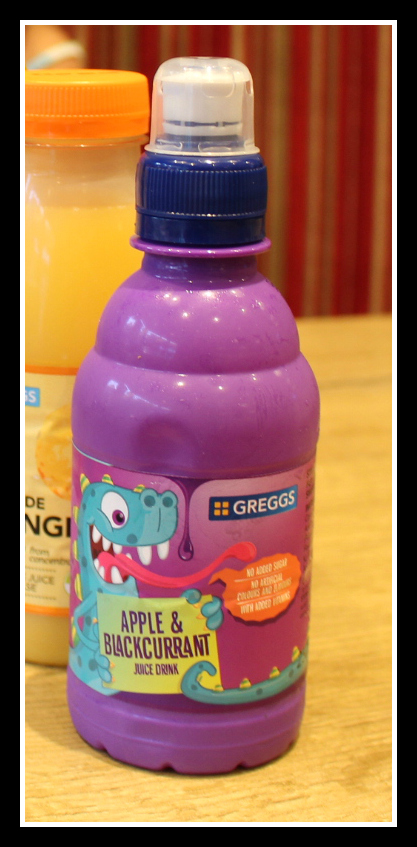 What did Helen and Izzy think? We got one of each roll. Let me simply say there was largely silence as they ate and there was nothing left at all. They also finished all their drinks.
In terms of cost, each item on the kids' menu costs 95p. To be clear, the drinks and sandwiches, all are priced the same.
Oh, and 5p from every sandwich sale goes towards the Greggs Foundation. Among other activities, the Greggs Foundation provides 21,000 schoolchildren in the UK with a nutritious breakfast each day.
I would say this was a successful outing and Greggs has done well increase its appeal to the family market and the items are competitively priced. I suspect we will return when next in need of some simple food for the children while on the go.
Products provided for review purposes. Thoughts and opinions entirely my own.
Interested in this blog post? Well have a read of these...