I appreciate this is a dramatic statement, but is childhood in retreat after fighting a losing battle? Are our children growing up too fast, thanks to the naivety of us mums and dads towards the online world?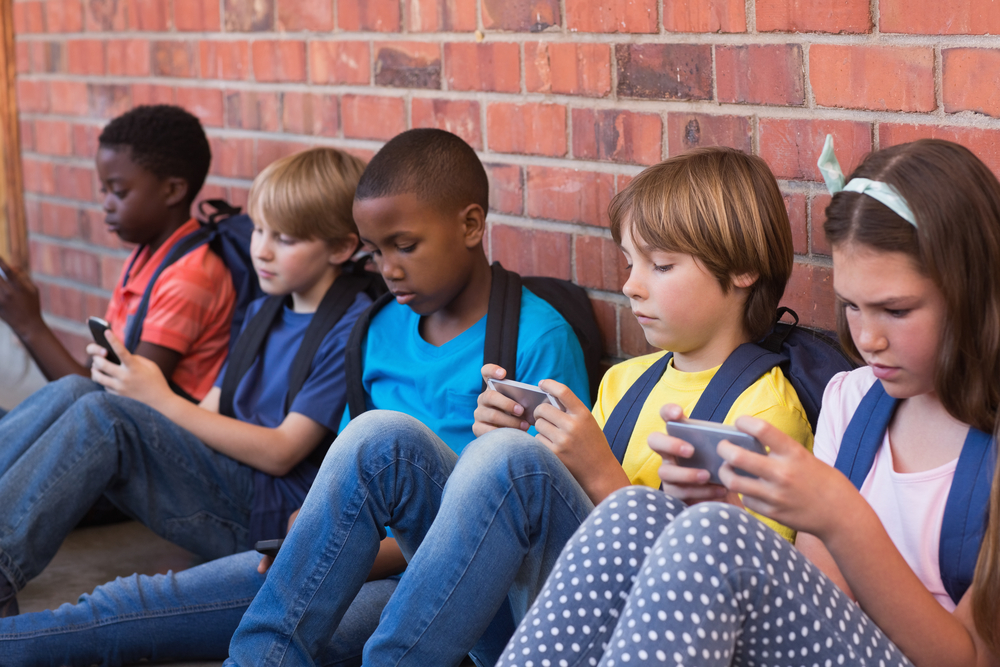 I know this is an age-old complaint. Every generation bemoans that fact kids are "growing up too fast these days," but I'm developing some real fears that childhood is changing and not in a good way. I feel it's largely, but not exclusively, down to experiences children are having online.
Mrs Adams and I have faced a few instances recently that have left me feeling more than a little concerned about what kids in the tweenage years are being exposed to. Of greater concern, however, is how children in that age group are responding to what they're seeing.
Along with many parents, we are fighting a constant battle with Helen, our 10-year-old. Some of her friends have been allowed access to social media channels inappropriate for that age group such as Instagram and Snapchat. I hardly need to point out that channels like this are meant for older kids, 13 at the youngest.
Of her friends who have access to these channels, it is often with the full knowledge, sometimes even support, of their parents. Helen feels left out and frequently asks if she can have them also. We keep telling her that no, she can't.
It is tiring and exhausting to have keep saying no. Don't get me wrong, we're not about to give in and say "yes" simply to get a quiet life and for very good reason. If anything, our resolve is hardening.
When Helen has been trying to persuade us she should have access to these apps, she has shown Mrs Adams and I what her friends are getting up to online. If ever our child made a big mistake, this was it!
Thinking we'd agree that her friends were simply making anodyne music videos or posting amusing photographs, we've been horrified. Kids have been posting images of themselves with full faces of make-up, they've been recording videos on school premises and so on.
Helen has made comments about the number of followers her friends have and how many likes they've been getting. Please keep in mind our daughter is on the outside if these circles.
For those kids who are at the centre of all this, the pressure must be immense. They're too young to understand what they're doing and already they're getting anxious. As if to prove the point, Helen tells me some of her friends post messages online asking why more people aren't liking their content. From an adult that would sound desperate, from a child that is shocking.
The simple pleasures of going for a bike ride or kicking a ball about don't seem to cut it with many kids. They're wanting to spend the time online to impress friends I feel this is very sad.
I've been thinking back to my own childhood and these pressures simply didn't exist. Back then my family complained about the amount of TV I watched, but there were only four channels and streaming media was unheard of.
Sure, there was pressure to be cool. There was pressure to fit in, but there weren't smartphones that were constantly feeding this to me and my friends.
The online world is relatively new. We are the first generation of parents to be handling these issues. I am very worried about the impact of the online world on some youngsters. I think they are being exposed to material that is inappropriate and the impact of this is that some kids are growing up too fast.
What's your opinion? Do you agree with that children are growing up too fast? Do you think it's the influence of the online world or is it down to parents failing to appreciate the impact of allowing kids to do things online they are too young to understand?
Interested in this blog post? Well have a read of these...