It's important that we learn to love our bodies just how they are, no matter if we're carrying a bit of extra Christmas weight or if that creeping hairline looks a little further back than usual. We are so much more than our outward appearance and there are many ways we can boost our self esteem in an organic way.
Of course, if there is one tiny thing that you find a little hard to move past, there is no shame in wanting to improve it to give you that final little boost to your confidence. Hair loss for example is a completely natural part of growing older, especially for males. Losing your hair is nothing to be worried about and you may find you prefer the way you look with a shorter style. However, if you find you have always longer for a fuller bouffant, there are plenty of options.
Hair loss is definitely a big factor when it comes to confidence and for men in particular, the loss of hair can have a huge impact on self-esteem. Crown Clinic is the UK's leading hair transplant expert and wanted to delve a little deeper into how hair loss affects both men and women. It's put together the infographic below, to show just how much hair loss can affect us and our body confidence.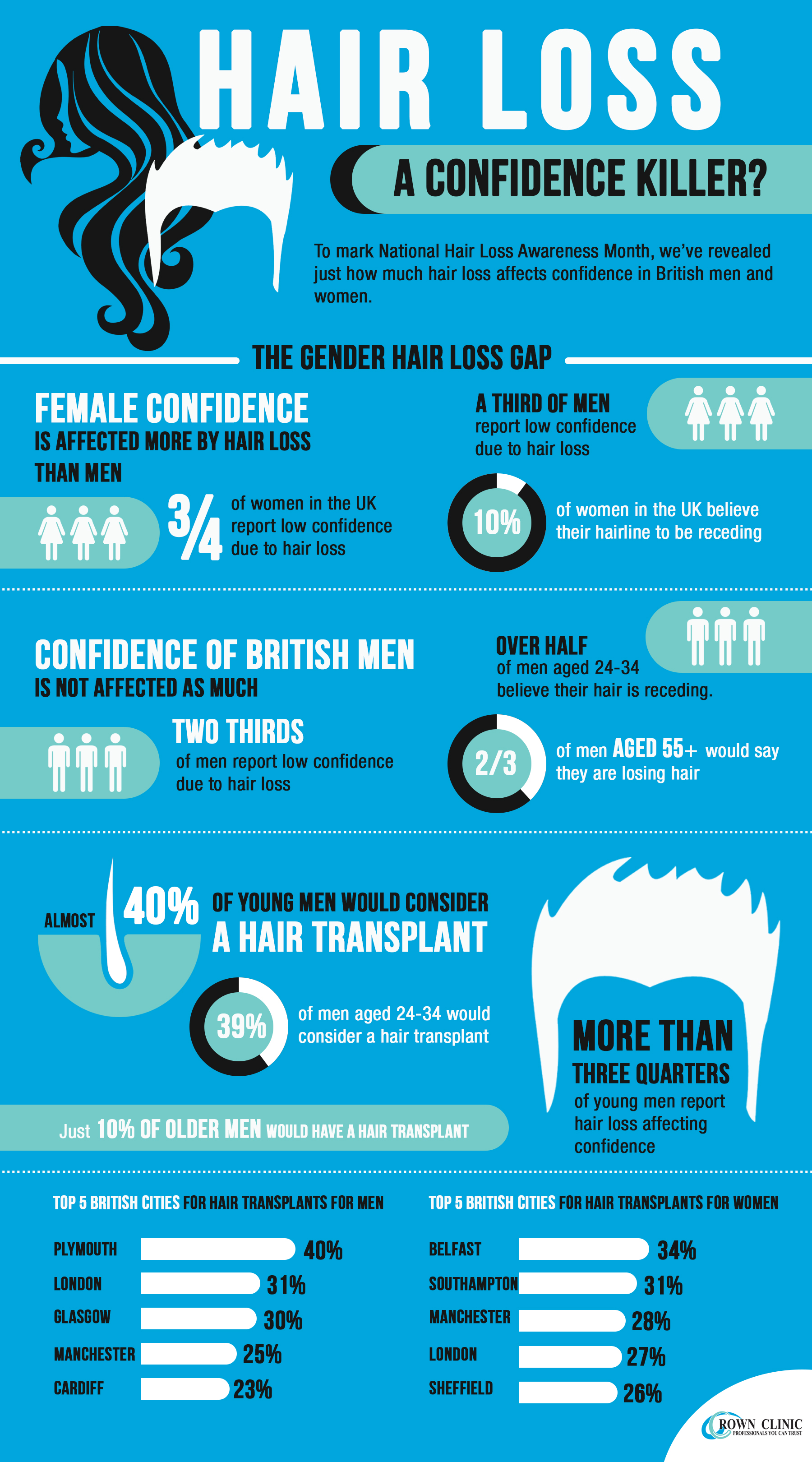 This is a commissioned post.
Interested in this blog post? Well have a read of these...