Pictured here is a sculpture which can be found on the beach at Adelburgh, a small town on Suffolk coast. Known as The Scallop, it was created by the artist Maggi Hambling and divides opinion locally, some loving it, others wanting it removed.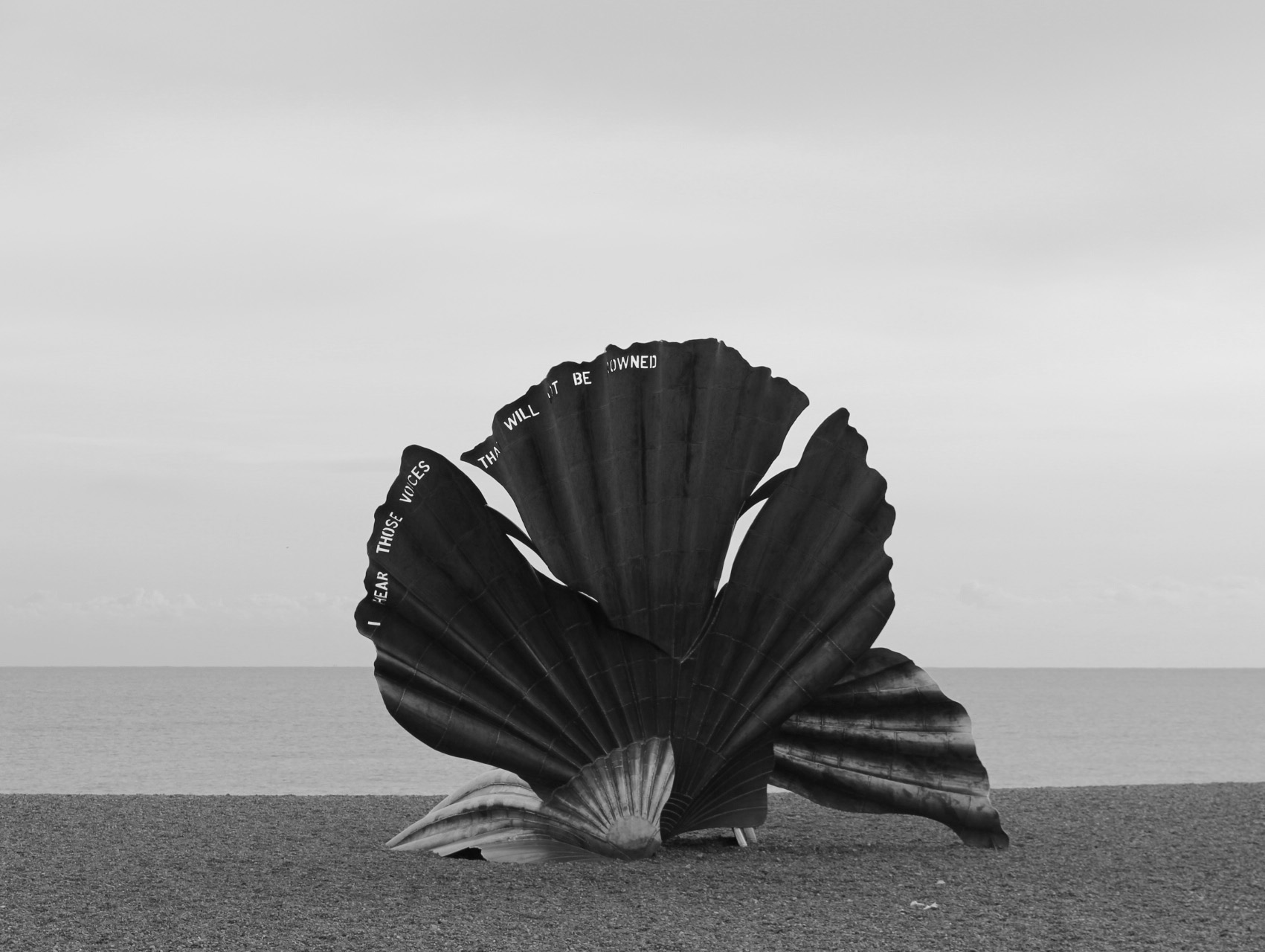 The image has been sitting on a memory card ever since I took it a couple of weeks ago. I've seen some stunning pictures taken of The Scallop, the brown of the stainless-steel structure contrasting with the blue of the sky and so on.
I've periodically tried editing the image to replicate what I've seen elsewhere. I just wasn't happy with the results and so I flipped it to black and white to see what happened.
This was the result. Although it's not the image I wanted, it represents the moment quite well. It was overcast, it was a little cold but not overly-so, a little windy, but not overly-so. It was just a bit….grey!
The quote comes from the opera Peter Grimes, penned by local composer Benjamin Britten. It says:
"I hear those voices that will not be drowned."
It is something of an oddity on the beach, but it does fit in with the landscape quite well. Compared to the Sizewell nuclear power plants that are a short distance away, I'd say it is very photogenic!
What do you think, do such works of art add to the landscape or detract from it? Leave a comment below with your opinion.
I have added this picture to the #MySundayPhoto linky hosted by the brilliant Photalife blog. Please click on the badge below to visit the linky and see photography from a host of other bloggers.
Interested in this blog post? Well have a read of these...