I haven't posted much photography on Dadbloguk recently. The opportuniteies to get out with my camera just haven't presented themselves. Earlier this week, however, I was in London with my DSLR camera following heavy rain. There were amazing photographic opportunities all over the place because of the reflections in the puddles. This picture of the Hayward Gallery is one of many images I took.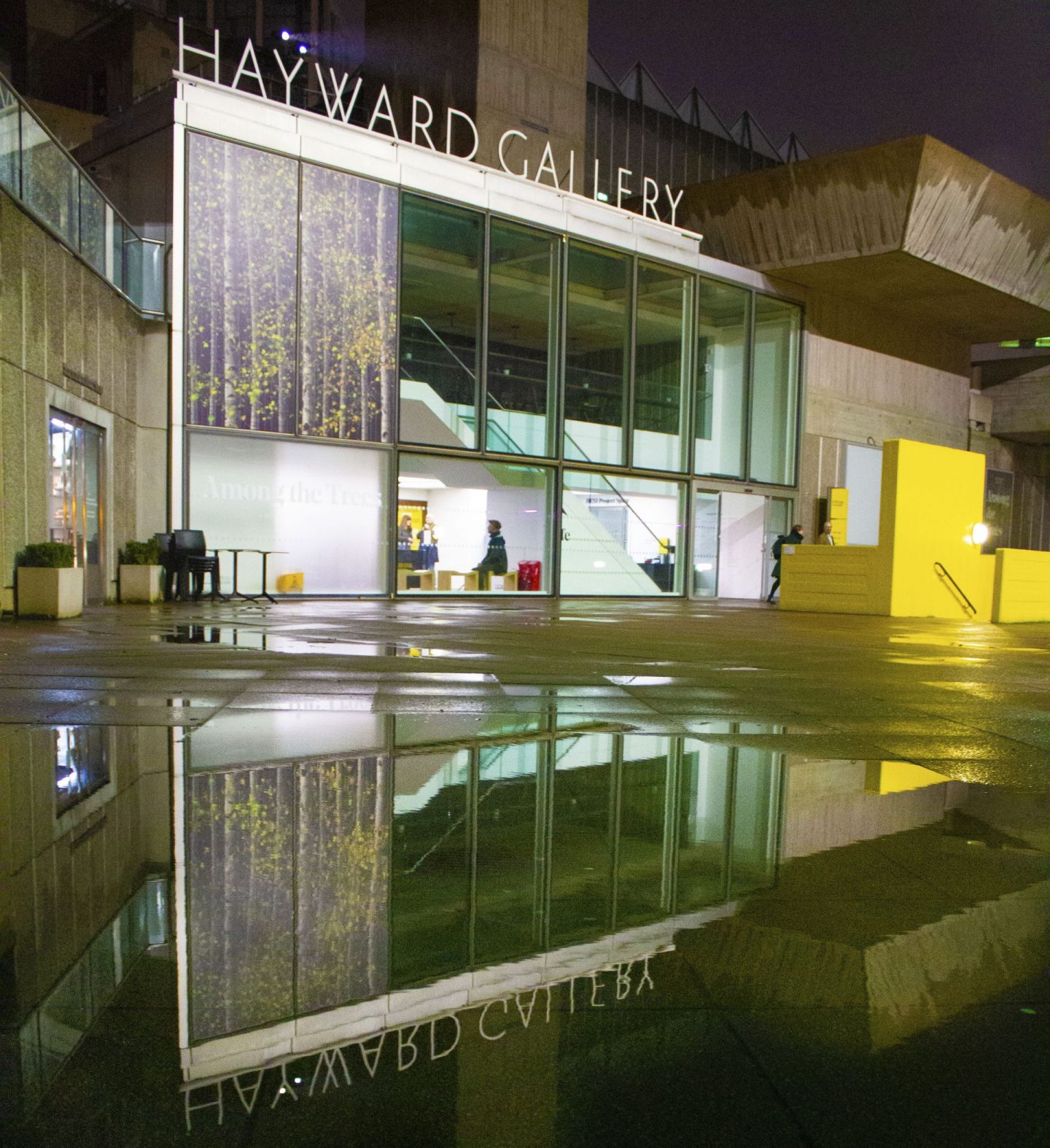 I am slightly obsessed with taking photographs of reflections at the moment. I think it's because I've recently spent a lot of time using the social media channel TikTok (you'll find my profile here). There are lots of photographers on TikTok making short tutorial videos, many of them demonstrating how to take head-turning photographs of reflections in urban landscapes.
That aside, this scene leapt out at me as I was making my way to Waterloo Station through the Southbank Centre. The Hayward Gallery was reflected in the puddle very clearly. I think the fact the area is so well lit helped set the scene.
I was in a bit of a rush so I didn't have a chance to take any shots in manual mode. This was taken with the flash disabled and given a very cursory edit afterwards. It was a bit of an experiment, but it was fun and great photography practice.
This is also a great opportunity to tell you what will be on the blog in a couple of days time. I had been attending at event at the National Theatre, close to the Hayward Gallery, organised by drinks company Diageo. It was a panel discussion called Accelerating Gender Equality in Business. Expect a write up of the event on Sunday, 8 March 2020, which is, of course, International Women's Day.
Interested in this blog post? Well have a read of these...