I rarely take landscape images, but this was an exception. When I find a photogenic landscape, I usually discover someone else has already taken the picture and made a postcard from it. I thought, however, that I would share this Highland landscape image which I took on our recent family jaunt to Scotland.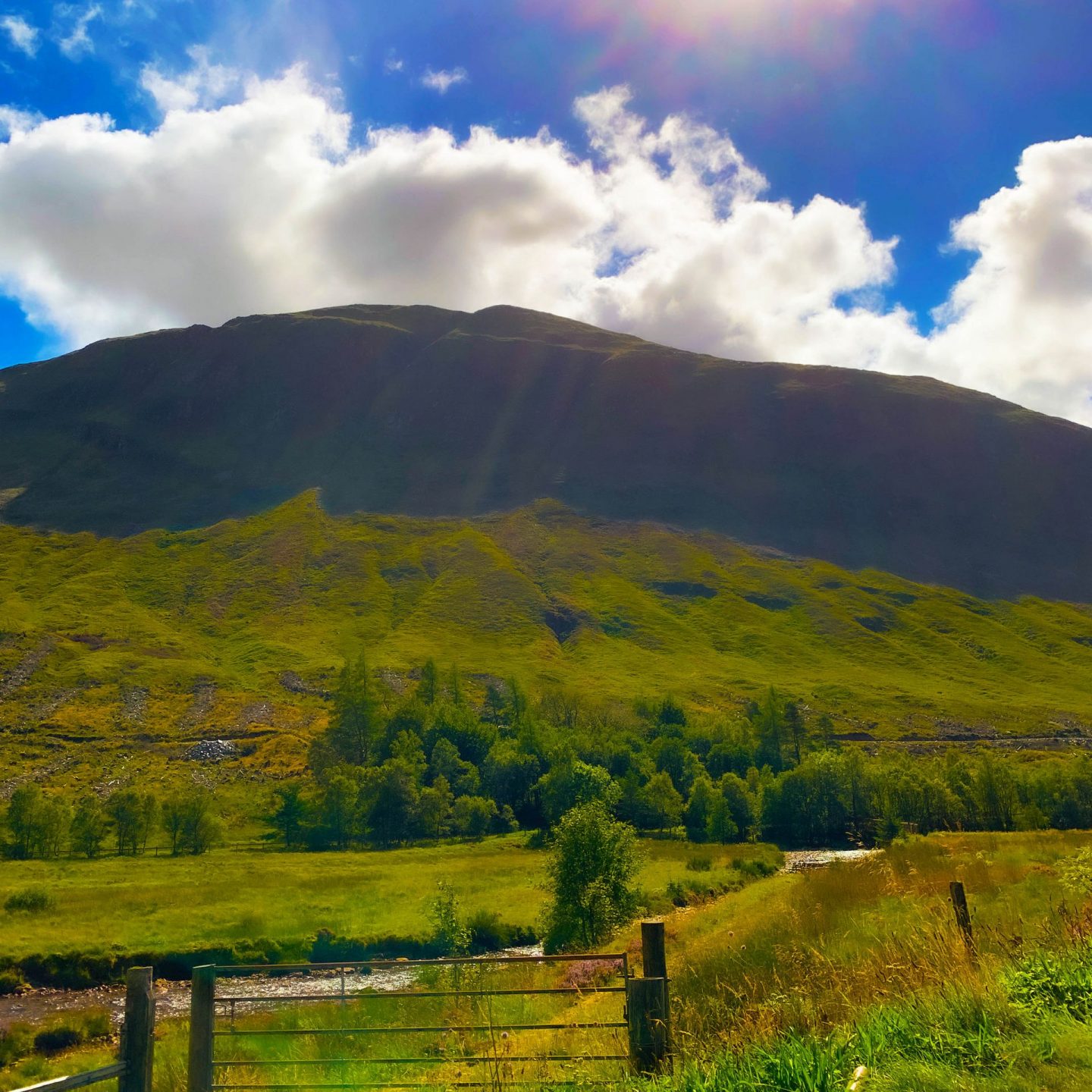 I wish I could tell you I was able to go for a walk along that river and to the top of that hill. Alas, this picture is a phone snap that was taken during a very brief stop at a side of the road.
In fact I had to take it very quickly because the rest of the family was in the car waiting for me. I knew I only had a quick moment to take the pictures before someone, if not everyone, started whinging at me!
For me, it just has a bit of everything. There's blue sky, sun-flare, lush green grass and even a river. It may not be a prize-winning picture, but it a lovely scene and one that brings back memories of a very enjoyable trip north of the border. I hope you enjoy the image a smuch as I do.
A quick note for any bloggers reading this. I have added this picture to the #MySundayPhoto linky hosted by the Darren Coleshill photography blog. Follow this link to take a look.