Here's a further photograph of Oban Bay, taken during our short stay in Oban about six weeks ago (see another one here). It was a balmy, summer evening when I took this image. It seemed fitting to share the picture now as the weather has suddenly turned very autumnal. I'd probably get blown into the water by high winds if I tried taking that picture today!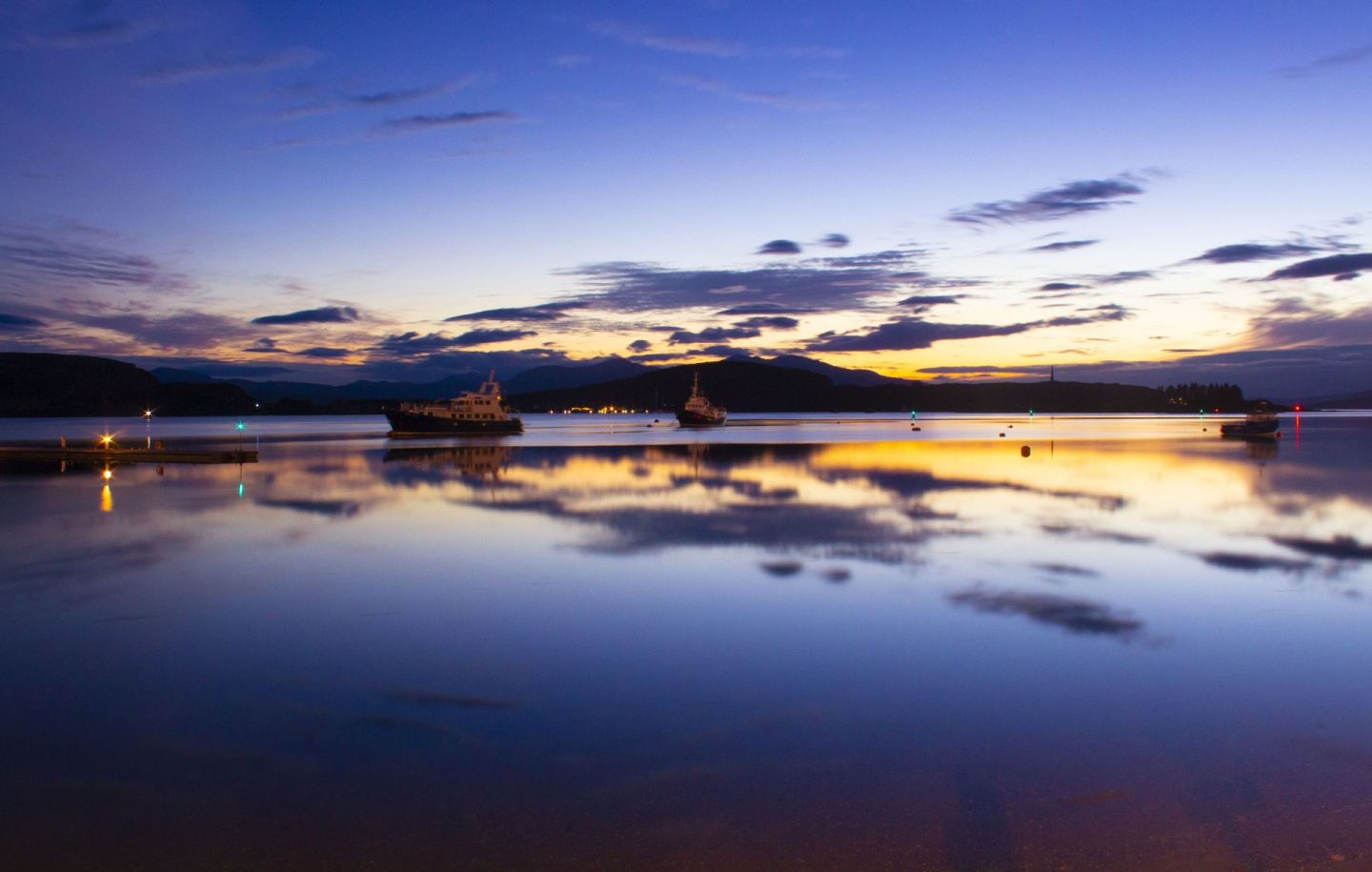 Although the picture was taken recently, I simply can't help feeling summer seems like a long time ago. I don't know about you, but I just don't feel quite as relaxed as I did a month or so ago.
Izzy has gone back to school while Helen has started Year 7 at secondary school. We're back into the school routine, but it's a 'new normal,' school just isn't the same. There are slightly different start and end times for Izzy, assemblies take place in class groups, PE lessons invovle games in small groups and parents having to wear face masks and walk along a one-way system to drop off and collect children.
Helen, meanwhile, has been settling into her new school. She's done very well, but she's having to wear face masks and adhere to one-way systems as she makes her way around the school. There are fewer opportunities for her to mix with her new classmates, which is not ideal when starting at a new school. It's a lot for both kids to deal with.
I also find myself watching the news with a certain sense of trepidation. I'm not a naturally pessimistic person but local lockdown restrictions seem to be introduced in new areas on a daily basis. I can't help feeling it's a case of when, not if, my area will face enhanced lockdown restrictions in the near future.
This photo of Oban Bay, however, reminds me of a very happy couple of days. COVID-19 was an issue, but infection rates weren't anything like as high as they are now. We'd got quite used to living with restrictions but they were being lifted, not imposed.
Here's to those balmy summer nights and memories made just a few weeks ago. I hope we can get back to a more settled existence very soon.
Oh, and for those who like detail, the picture is a long exposure shot, taken with a 20 second exposure time at f11. I've done very little editing, other than to increase the reds in the image slightly and I've added a touch of vibrancy.
When I place photographic blog posts on Dadbloguk, I usually add them to the #MySundayPhoto linky hosted by the Darren Coleshill blog. If you'd like to see imagery taken by other bloggers, follow this link.