A short while ago I received an email that had me intrigued the moment I saw the subject line. It was to do with a once-famous beer called Hofmeister.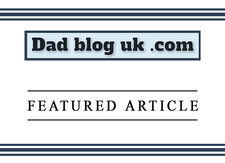 Regular readers of the blog will know I am something of a homebrewer. Every few months I create a new batch.
Mrs Adams will tell you it's a hobby that keeps me busy in the garage once the kids are in bed. Added to this, I've long been a member of the Campaign For Real Ale.
With this background, I couldn't ignore the email. I was curious to know more.
Many of you have possibly never heard of Hofmeister. This isn't surprising as its heyday was in the 1980s and it went out of production in 2003.
In fact, I had never drunk it. It would never have been first on my list as it had a poor reputation and despite the German name, was mass produced in the UK with no German heritage whatsoever.
It was probably most famous for its awful television commercials that featured an actor in a bear's costume dancing at a disco. It also had a catchy slogan: "For great beer follow the bear."
That was then, this is now
The email informed me that the Hofmeister name had been revived. It's been bought by a couple of Brits with a long history in the drinks industry called Richard Longhurst and Spencer Chambers.
Gone are the tins and the awful adverts. Hofmeister is now a bottled beer produced by a small, family brewery on the edge of the Ebersberger Forest in Germany.
It's a helles lager produced under Germany's purity laws. Roughly speaking, helles translates as light beer and the purity laws mean it can only contain water, hops and barley.
One lucky reader of dadbloguk will win a case of Hofmeister plus a limited edition Hofmeister jacket (competition open to UK-based residents aged 18 and over). I'll come on to the entry requirements in just a moment.
The only hint at the beer's background is the "follow the bear" slogan that has been retained. Like the old beer, it has kept a bear on its logo, although the image has been updated.
In a sign the beer has a great future, it has just won an award. Hofmeister took Best Lager at the 2017/18 Beer Awards.
What's the new Hofmeister like?
When I first tried the beer, it reminded me of some of my homebrewed lagers because it was much less gassy than most well-known, shop-bought or draught equivalents. This was very reassuring as it suggests the beer solely relies on natural ingredients for its fizz.
It has a very light colour and you wouldn't know from its taste that it was 5% alcohol by volume. It certainly fits the helles description.
It is also slightly sweet, rather like honey. It isn't crisp and bitter like, say, rival German beer Warsteiner.
I can't compare it to the original Hofmeister as I never drank it. I will, however, tell you that it is subtle in taste and less gassy than, say Becks. It is distinctive and I suspect it will quickly gain a much better reputation than Hofmesiter MK1.
Giveaway!
Here is your chance to win a Hofmeister competition bundle
You can enter via the Gleam below. The Gleam will give you instructions but essentially all you have to do is leave a comment explaining why you want to try the new Hofmeister or follow Hofmeister on Twitter.
I wish all entrants the very best of luck. Please do enjoy your beer but remember to drink responsibly.
Please note: This giveaway is only open to UK residents aged 18 or over. The winner will be selected at random and notified in person.
Hofmeister limited edition jacket and beer bundle

Disclosure: This is a commissioned post produced in association with Hofmeister.
Interested in this blog post? Well have a read of these...