This photograph is significant as it shows just how quickly your children grow up. It was taken when we visited Diggerland in Kent and and shows Izzy at the wheel of a small, battery-powered Land Rover.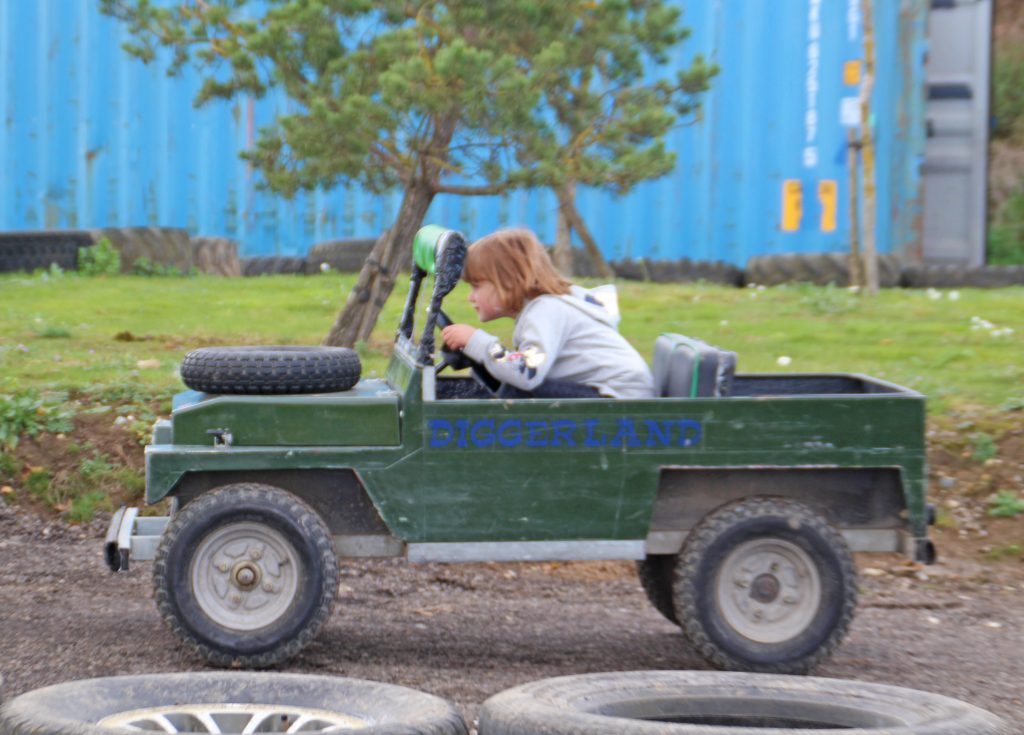 As it happens, we last visited Diggerland in September 2016. If you follow this link, you'll see a photograph I took at that time at exactly the same spot.
In the photo taken last year, Izzy was being driven round by Helen, her older sister because Izzy was too small to have her own car.
A year later, Izzy is physically much bigger and able to take herself around the track. Helen, I should add, was just out of the shot in another car.
Over the past year, Izzy has also started school and she's beginning to recognise letters and written words. If Helen was in the photo, you'd see she was wearing a glittery hooded top and had a massive JoJo Bown in her hair (I'm not a fan and will be writing about my dislike of JoJo Bows on the blog next week). She's growing up and expressing herself.
This photograph isn't my best, but to me it says a lot. It vividly demonstrates how quickly my kids are growing up and developing. I don't mind admitting it's terrifying!
In fact, shortly after this picture was taken, Izzy and I went on a full-sized JCB. She had great time playing with the controls and moving earth around. It's not something I think she would have been capable of 12 months ago.
I've added this blog post to the #MySundayPhoto linky hosted by the Photalife blog. As the name suggests, it's a blogging linky focused on photograph so do please click on the badge below if you're into photography and want to see imagery produced by other bloggers.
Interested in this blog post? Well have a read of these...