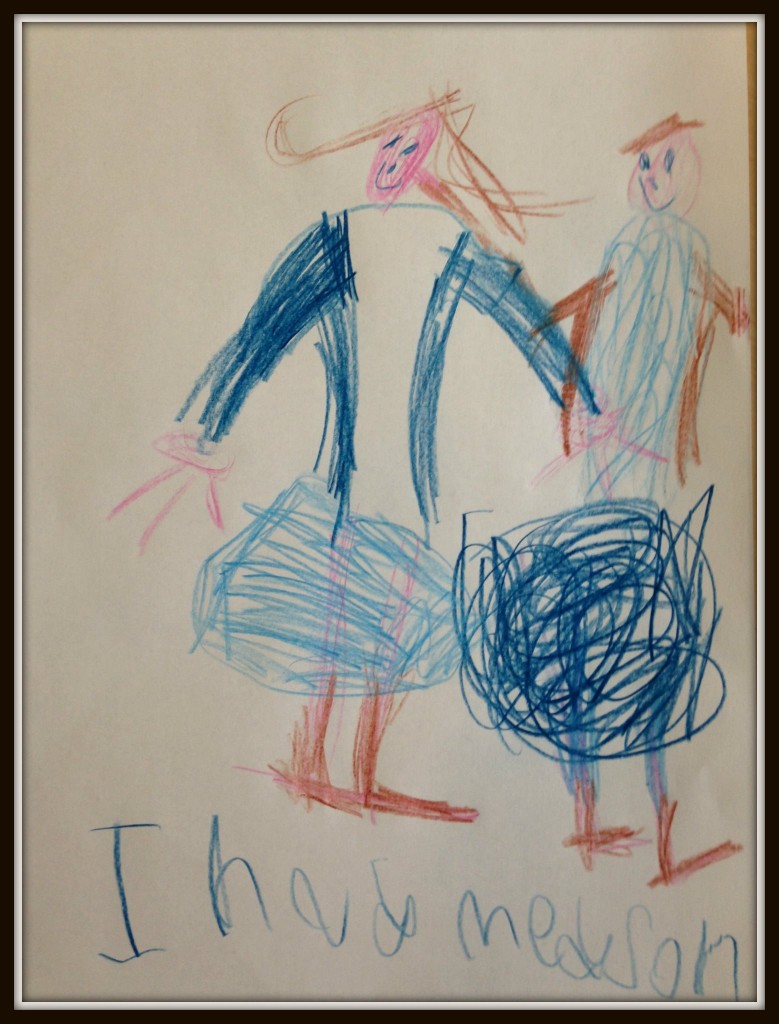 I thought I'd share this with you. It's a picture my six year old, Helen, drew the other day while waiting to see a doctor.
The little monkey had a minor ailment that needed seeing to and I had to take her to hospital. It was nothing serious and we were soon on our way.
While waiting for the consultation, a nurse provided me with some Calpol. The picture shows me giving it to Helen and the caption reads: "I had medson." I just thought the picture was very sweet and felt the world should see it.
Thankfully everything is okay. On doctor's orders the Easter holidays are to continue with no limitations!
Will you be voting in the Brilliance in Blogging Awards? If so, would you consider voting for me in either the family, writer or inspire categories? I'd be very grateful if you would! You can vote by following this link.
Interested in this blog post? Well have a read of these...