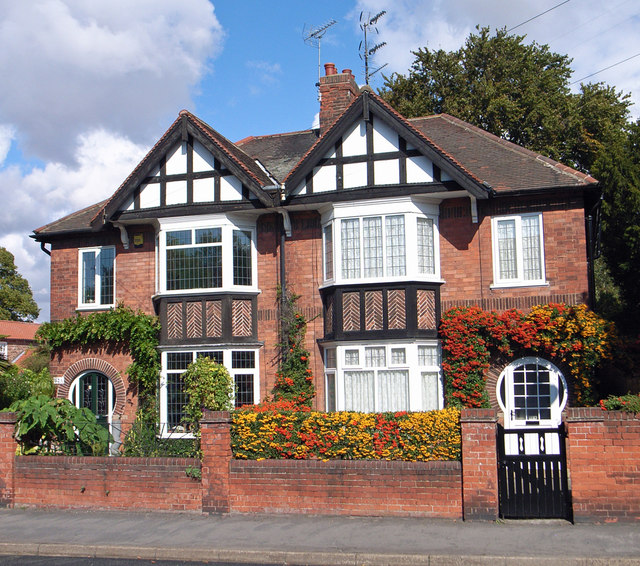 For the first time in my life I have been called a "househusband". I found it a horrible experience and it left me feeling enormous sympathy for women who, for generations, have had to tolerate being referred to as housewives.
I'm sure many people are perfectly happy with both phrases. I, however, don't like the idea. It suggests I'm married to a piece of real estate. Humans marry humans, not houses.
This scenario came up in a slightly odd, not to mention expensive, way. I'd called our car insurance company to check on a minor detail. While on the phone the operator took the opportunity to check a few details and asked about my occupation.
Regular readers of this blog will know that until recently I worked part time. I continue to do some freelance work but I have no employer. I foolishly told the operator I wasn't employed and so she asked if I was a "househusband". I muttered something along the lines of; "Well, I guess you could say that."
Before you know it, my insurance premium had increased and I was hit with an admin fee because the policy had to be updated. Having worked in the financial services sector I have some sympathy with the increase in the premium. The admin fee and horrendous description of my alleged occupation, however, have done it for this insurer. Once the policy lapses I'll be walking with my wallet.
Anyway, the updated insurance document arrived in the mail. Sure enough my occupation, was listed as "househusband."
I tend to refer to myself as a stay at home dad when asked what I do. I know being described this way bothers some people, but surely househusband / wife went out style years ago? Yes, I spend an enormous amount of time keeping the house in order. My priority, however, is the children so really the phrase is all wrong as it doesn't represent how I divide my time.
Homemaker is a word I've actually come to like. It took me a long time to come around to it, but at least it suggests something positive and pleasant.
Ironically I had to dodge a similar bullet again just yesterday. I'd called the police to report a crime. It was nothing major, someone had got into our car (it was possibly left unlocked, we're not too sure) and riffled through everything overnight. The one thing that appears to have been stolen? An iPhone charger cable! Bearing in mind the messy state of the car it's amazing they found anything to take.
As we neared the end of the call, the operator took down some details. I was asked about my occupation. I said I was a "stay at home dad."
The operator laughed. "I guess we can't put you down as a housewife then?" she said.
"I could try being a housewife, but I wouldn't be very good at it," was my response.
As most of my freelance work involves writing, I told her it might be best if she mark me down as a writer. That's how we left things; on this crime report I am officially a writer.
So tell me, what are you? Are you happy to be a housewife / househusband? Do you prefer to be called a homemaker? Maybe you use some other phrase. Please leave a comment with your thoughts.
Photo credit: David Wright. Reproduced under Creative Commons Agreement 2.0. For more information and a link to the agreement, please see my Disclosure page.
Interested in this blog post? Well have a read of these...