I think we all know social media can be a blessing and a curse. I've always taken a dim view of parents oversharing details of their kids' achievements. This week, however, I've been made aware of a father doing the exact opposite and highlighting his child's bad behaviour. It's just one example of oversharing I've been made aware of recently that's left me feeling very uncomfortable.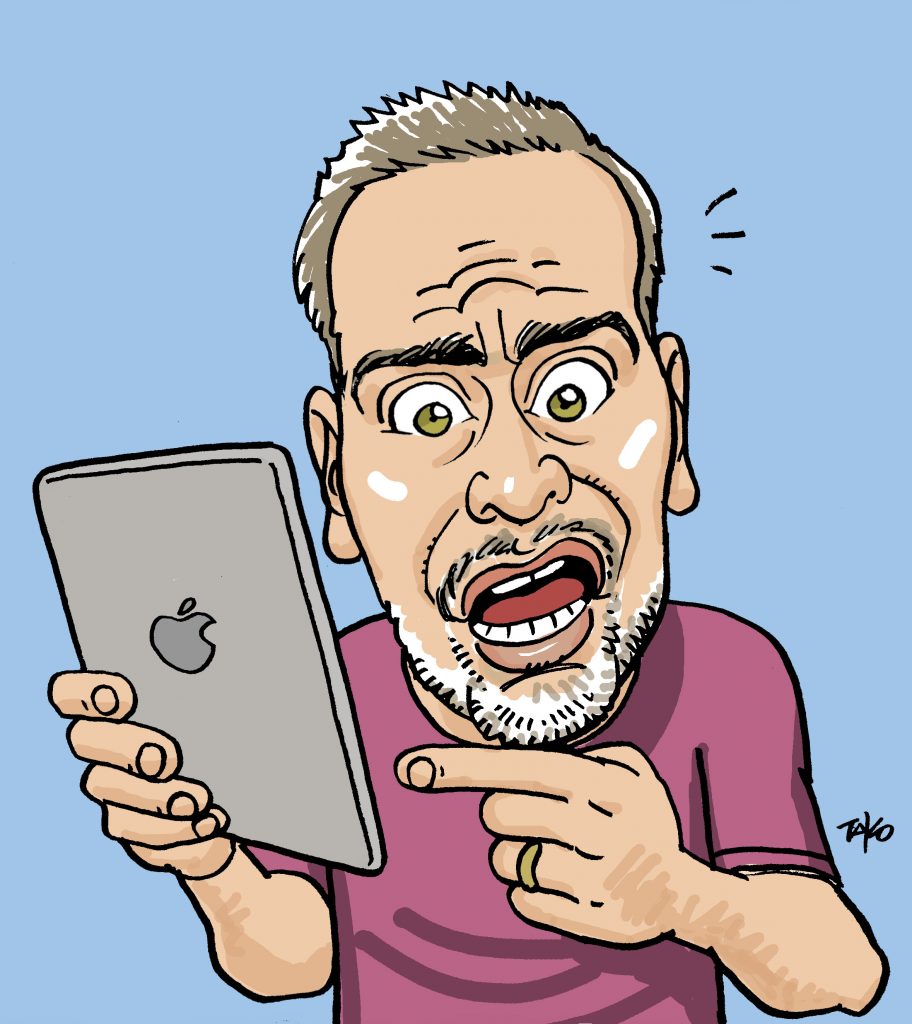 It involves a father from Virginia called Bryan Thornhill. His son was accused of bullying other kids on the school bus.
All credit to the school, it dealt with the situation quickly, banning the boy from the bus for three days. Thornhill decided that while his son was forbidden from travelling with classmates, come rain or shine he was to go on foot to school, a distance of one mile, as part of his punishment.
My initial reaction to this was "so what?" I used to walk that kind of distance to school in all weathers as a kid. It was when I was driven to school I was being punished because it showed my mother and stepfather felt I couldn't be trusted!
Thornhill, however, took it a step further and followed his son to school one day in the family SUV. He filmed his son running to school and provided a diverse commentary about how this was simply parenting and that his kid would learn from the experience. There was something about X-boxes (or PS4, I can't remember) plus a couple of comments about guns that, while relatively anodyne, won't sit well with an international audience.
The video was posted to Facebook and it's gone viral, making Thornhill something of an unlikely media star. He's been all over TV and radio and appeared in numerous newspapers on both sides of the Atlantic.
I was asked on to BBC Radio London's Drivetime with Eddie Nestor programme to discuss what this dad had done. Asked how I felt about what Thornhill's actions, I said I was "conflicted." I said I didn't feel the punishment was over the top, but sharing the punishment publicly? To me this crossed a line.
Thornhill, however, is far from alone. There are numerous examples online of 'shaming' videos created by parents.
It's challenging as a parent, dealing with discipline. It's a simple fact that your offspring will misbehave but putting their misdemeanours online for all to see is simply bullying.
It's a form of humiliation that could seriously damage the unique bond between parent and child. Children need to know their parents set the rules and enforce them, but also need to be comfortable coming to them with problems and willing to admit their mistakes. They won't do that if there's a risk mum or dad might turn a playground fracas or snog in the park into a viral YouTube hit.
Discipline is only one issue. I'm still reeling from something I saw online a few months ago. It was a photo posted on Instagram by a mum to celebrate the fact her child had received their first passport.
She marked the occasion by posting the back page online: The child's date of birth, passport number, place of birth, nationality etc. all the information you would need to steal that kid's identity was online in one photograph.
I've also seen a few questionable pictures of kids receiving medical treatment. Sometimes these images have merit and highlight great medical care or a rare condition.  Often, however, they don't.
Take, for instance, the picture I recently saw of a teenager receiving treatment from a doctor. Even if they had given permission for the image to be used, was it correct to share an image of this individual having their mouth inspected by a doctor? Putting the child's wishes aside, did the doctor know an image of her was going to appear online while she was in the middle of carrying out a procedure?
I know, I'm a blogger. I choose to share various aspects of my life and my family's life online. I probably don't get it right every time. Even so, I am quite shocked at some of the oversharing I have seen online.
What are your thoughts on oversharing? What is off limits for you? Do you think social media so new we're all still learning what is and isn't acceptable? I invite you to leave a comment below with your thoughts.
Interested in this blog post? Well have a read of these...