Most people are members of reward schemes of one form or another. New to the market is a reward scheme called Ice that doesn't just enable you to build up and spend points with many family-focused retailers, it also helps you do your bit for the environment at the same time.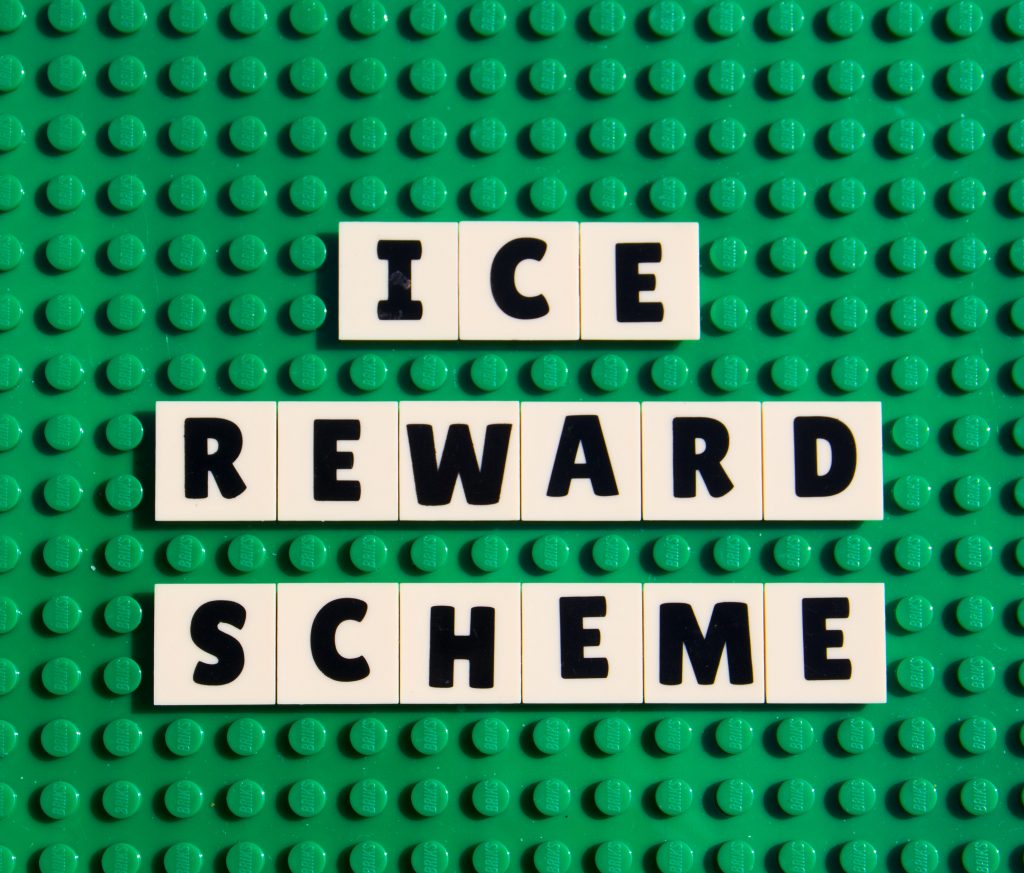 I've been making the most of my Ice membership over recent weeks and enjoyed meals out and even done some shopping using Ice points. A plus with the Ice programme is that you don't need to carry an extra loyalty card in your wallet as the points are automatically added to your account when using your existing Mastercard credit card.
A further benefit of reading this blog post is that I have an exclusive offer for my readers who join the Ice scheme. I'll come on to that shortly.
That's a lot of detail in one go. Let me give you the basics and tell you how Ice works.
You firstly register your existing Mastercard credit card with Ice. Once registered, you earn points as you use your credit card to pay for your purchases with participating retailers.
When you use your card with a retailer in the Ice programme and you already have points in your Ice account, Ice will send you an email and/or SMS. This will prompt you to choose whether to spend points on the purchase and how many you want to spend.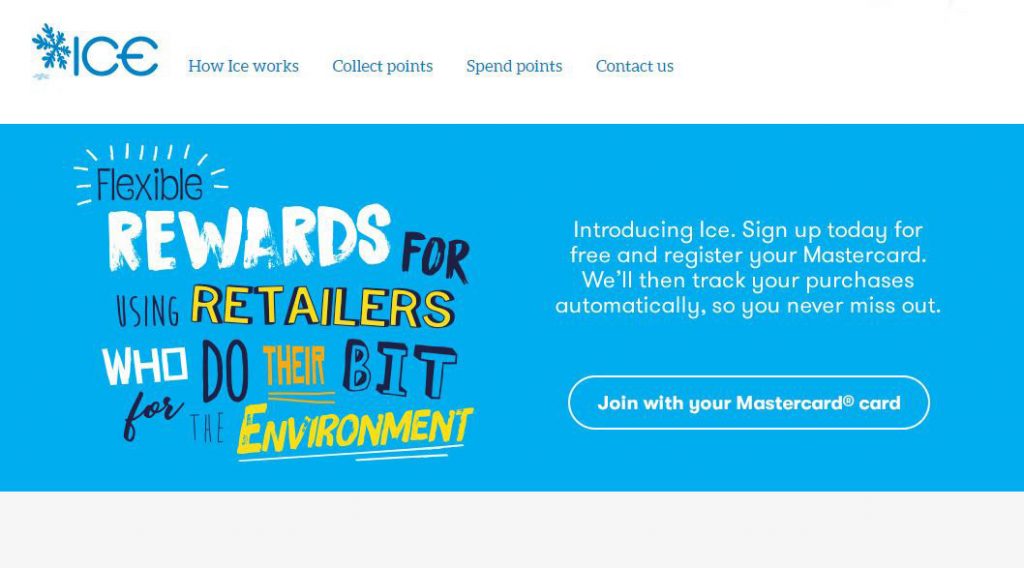 If you choose to spend some points, your Ice discount will be credited to your Mastercard account once any returns period has expired.  If you do nothing, then you will collect points instead and you can spend them later. This means you will never miss out on your points.
A meal out with Mrs Adams
I've given you the background. I'll now give you a practical example.
Having opened an online Ice account and having registered my Mastercard credit card, I took Mrs Adams out for lunch at a nearby pub that is part of the Vintage Inns chain. We sat outside on a gloriously sunny day and had a lovely meal and I paid for it using my credit card.
Later on, I logged onto my account where it showed I had several thousand Ice points courtesy of Ice, more than enough to cover the cost of the meal. I simply entered how many points I wanted to spend against this transaction which covered the cost of my meal. It was that simple and the baked salmon was delicious.
In the next few days we will be going out for another meal. I am also going to be shopping online and buying Helen and Izzy a few items from John Lewis.
Participating retailers
There are a wide variety of retailers near me who are a part of the Ice scheme. They include: Vintage Inns, Harvester, Miller and Carter pubs, Toby Carvery, All Bar One and moving on from pubs and eateries, JoJo Maman Bébé, Go Ape activity centres and, as I have mentioned, John Lewis.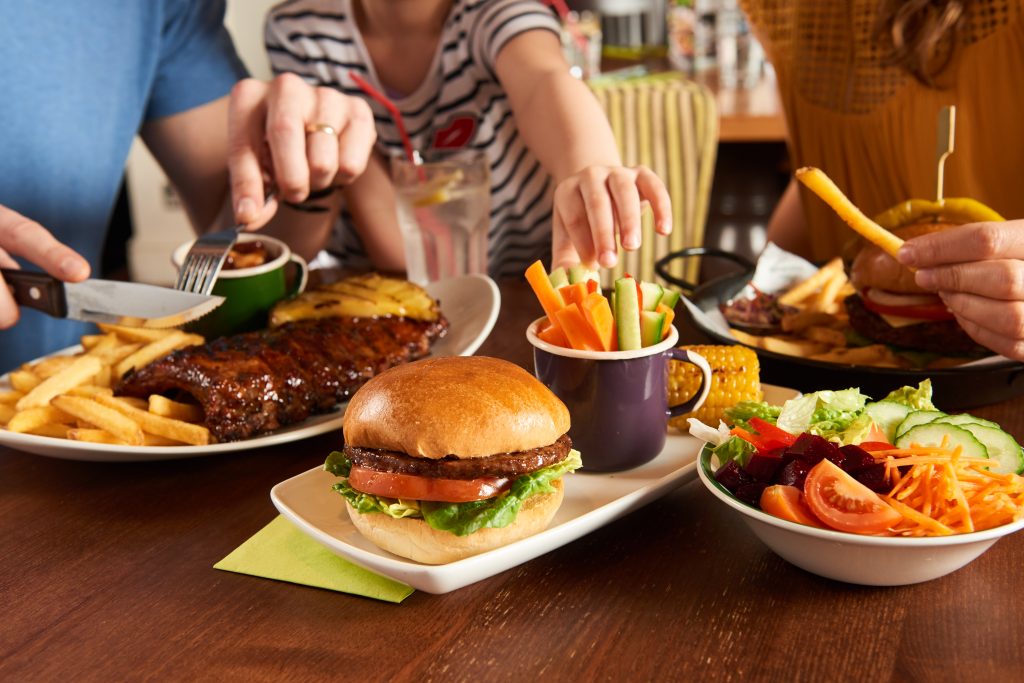 You may be wondering how you earn your Ice points. You earn them by paying at participating retailers using your registered Mastercard credit card. Your purchase is automatically tracked by Mastercard and points you've earned are then posted to your Ice account. There are a total of 30 retailers with 1,800 high-street and online stores as well as 300+ local gastro pubs so you have plenty of opportunities to add points to your account.
The environmental bit. . .
This is one of the most interesting bits of the Ice scheme. Ice is only open to those retailers that have a strong commitment to the environment and have had their sustainability credentials checked. The aim is to enable you to shop knowing you are making a sustainable choice.
That special deal for Dadbloguk readers
I have an online voucher code that Dadbloguk readers can use! If you open up an Ice account and register your Mastercard credit card using the code DadBlogUK5 in the promotion code field, you will have 500 points (worth at least £5) added to your account for free.
The offer will be time limited, so if you're interested, you should sign up as soon as you can.
A different kind of loyalty scheme
Hopefully that's given you a good introduction to the Ice rewards scheme and inspired you to join. I feel it's a great way to encourage retailers to be more environmentally aware. If you do sign up, I hope you make the most of your Ice points.
Disclosure: This commissioned post was produced in association with Ice.
Interested in this blog post? Well have a read of these...