I don't quite understand where the current trend for unicorns comes from, but they are everywhere. Unicorns are on my daughters' clothes and headbands, school bags and just about everywhere else. Of course you can have a shop-bought unicorn (….kind of) or you can show your creative side and make your own. With a little help from STAEDTLER, this is what Helen and Izzy have had a go at doing.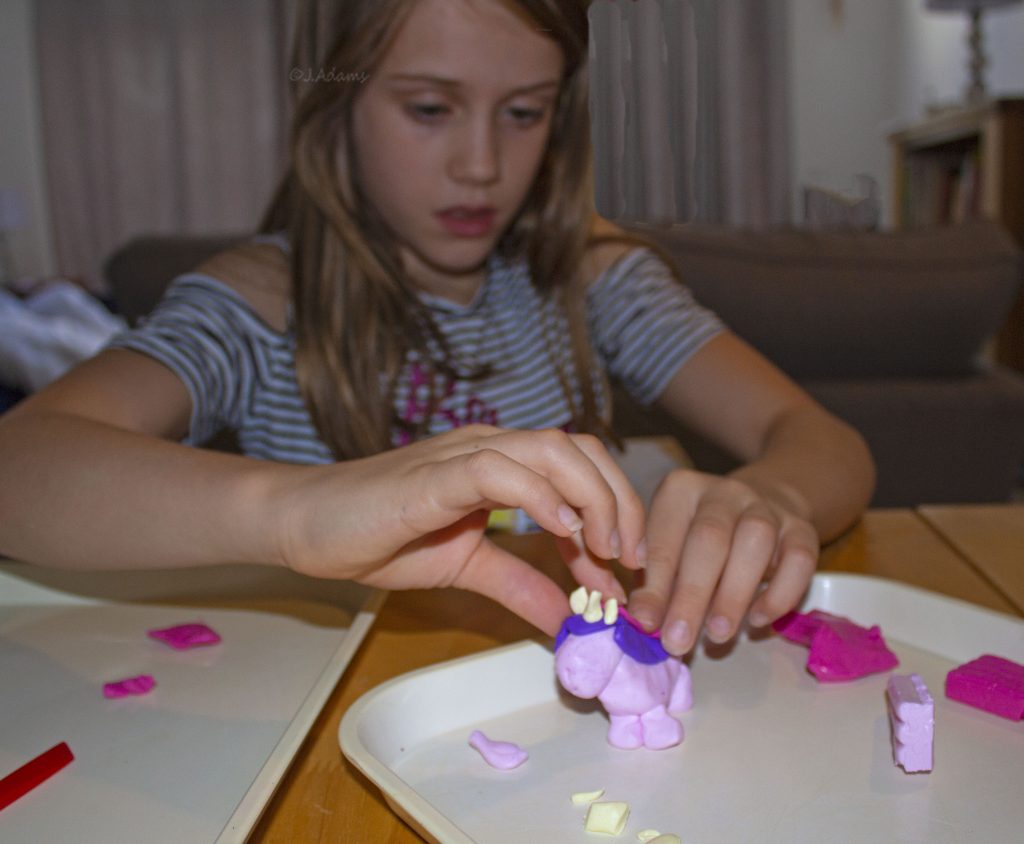 FIMO
I am a huge fan of FIMO. Helen and Izzy have used it before and it is wonderful stuff, although be advised it is recommended for those aged eight and above.
It's a bit like modelling clay and has the consistency of play dough. The great thing about FIMO is that it doesn't dry out (my kids have left it out for days on end and it remains pliable) and it is very easy to model.
FIMO is available in in a variety of different 'form and play' kits with different coloured FIMO, tools for modelling and instructions. These kits have a level of difficulty marked on the packaging, either 1, 2 or 3, and you can buy dinosaur themed kits, animal themed kits, fairy themed kits and so on. You can also buy a unicorn themed kit and that's exactly what Helen used.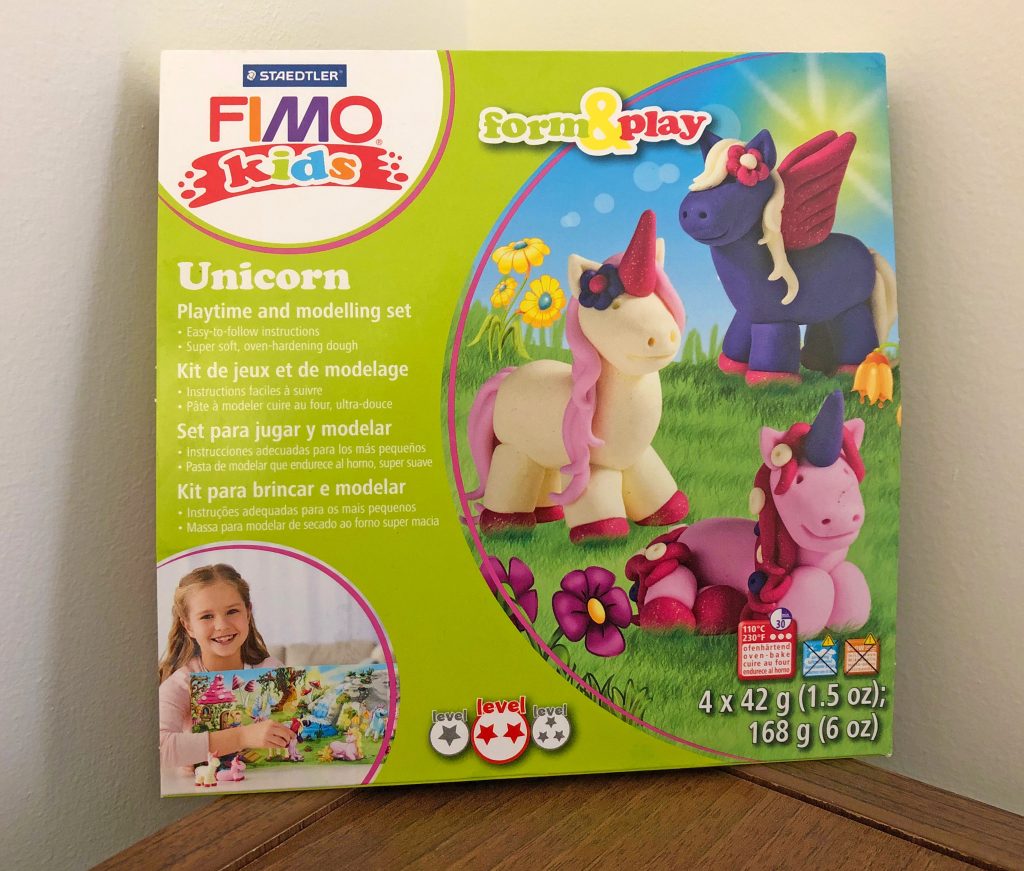 Once you have made your model, you simply pop it in the oven at 110˚c for about 30 mins.
Below is a photo of a unicorn that Helen made. She gave it the name 'Pink' because it was mostly pink in colour.
In addition to unicorns, the girls also made best friend necklaces, some love heart pendants and some pretend pizzas. I really enjoy watching my kids do arts and crafts and FIMO really inspired them.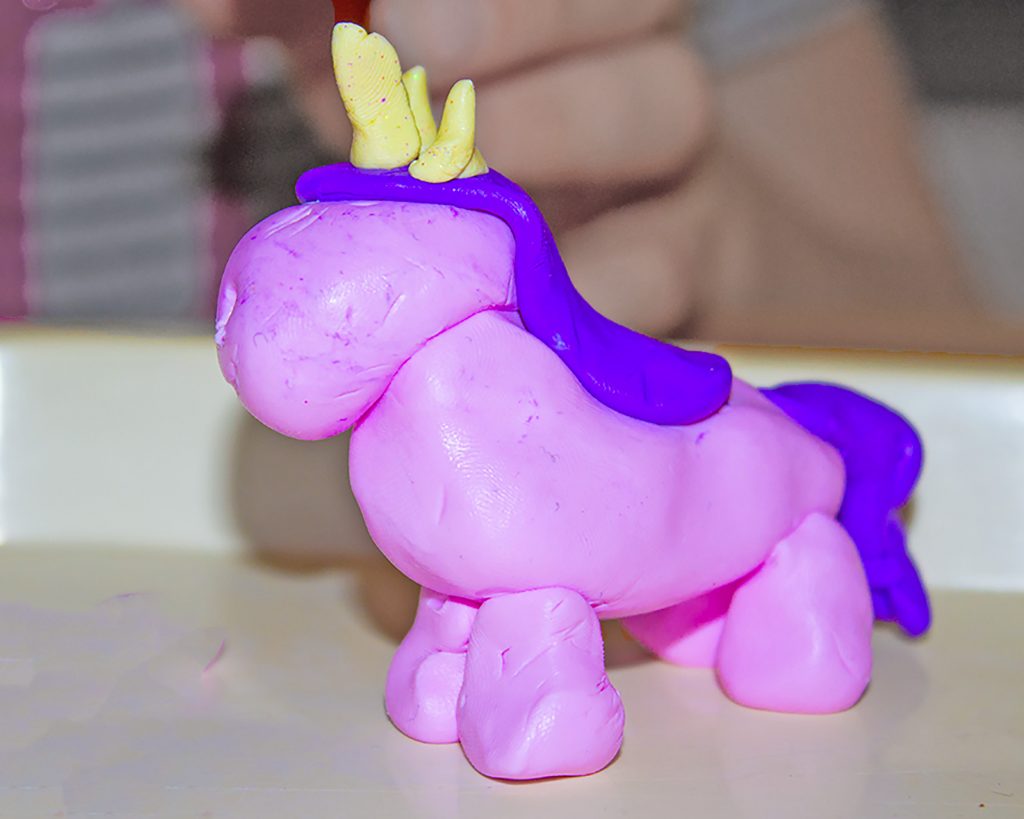 You can buy FIMO 'form and play' sets from various retailers including Ocado, The Range and Amazon. Expect to pay from £7-£11 depending on the level of complexity of the kit and do shop around as prices do seem to vary between retailers.
FIMO is just one product from STAEDTLER's extensive range. The company is very well known for its colouring pens, pencils and other drawing and colouring supplies. Helen and Izzy certainly gave some of these a very good try as well.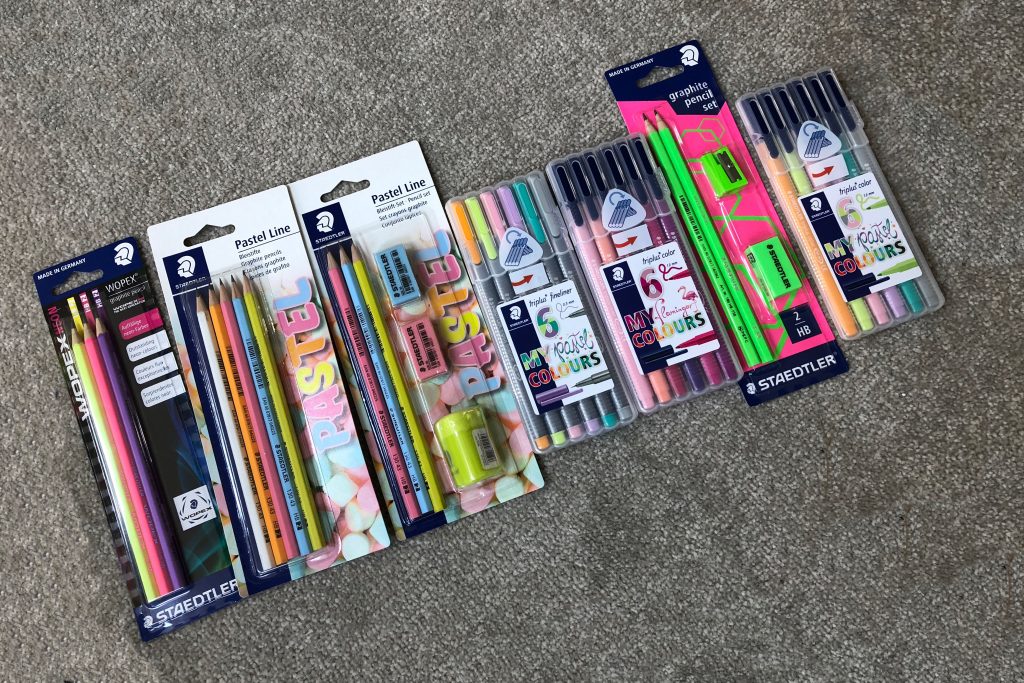 Fineliners, graphite pencils…and the rest
My personal favourite from the range we tried was the triplus fineliner. With a nib of just 0.3mm it is a lovely pen ideal for adding fine details to a drawing, doing outlines or, dare I say it, using as a pen!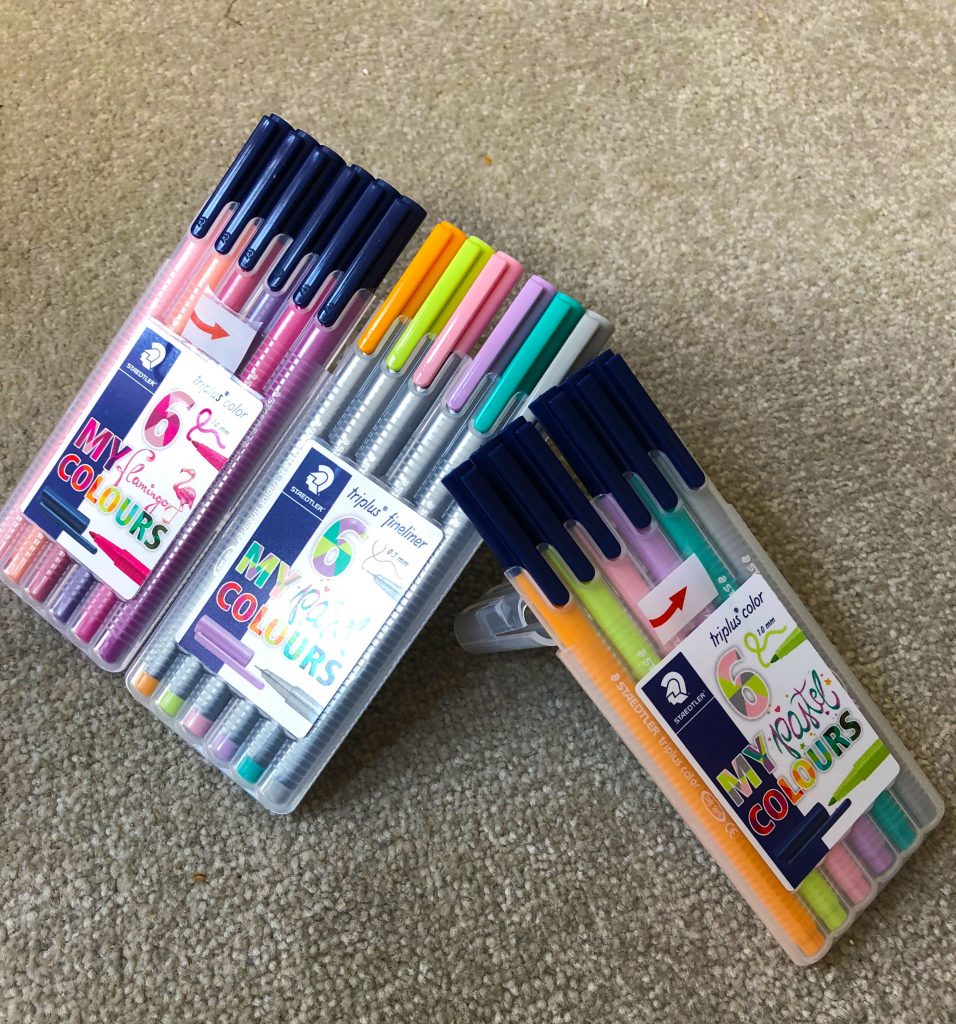 It's also great for colouring books that require a lot of detail. With a triangular-shaped body, they're also easy for little hands to use and with water-based ink, marks can be cleaned up.
When it comes to filling in your picture, the triplus colour 1mm pen is better for the task. Again, it has a triangular shape, relies on water-based ink and like the fineliner, has been designed so it doesn't dry out if the lid is left off. Ideal for anyone with budding young artists at home!
Great for school as well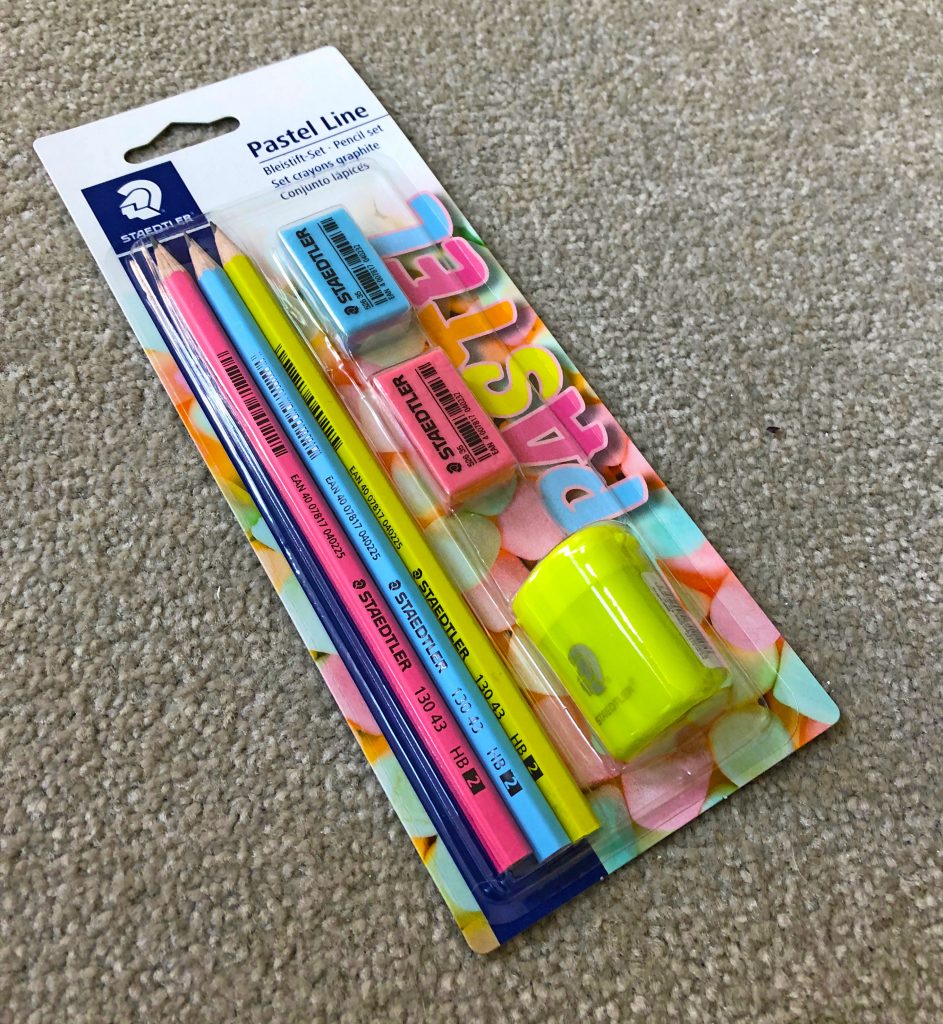 Having just started the school term, the Pastel Line pencil three pack was another stand out product. Why so? Well, you get three HB pencils in attractive pastel colours plus a tub sharpener and two erasers.
Since arriving in the house, these items have been a staple. They've been used a great deal when the kids have been doing homework, so this kit is an ideal pencil case filler and you can expect to pay about £5.50. The pencils are also available as a fivesix pack with without the eraser and sharpener.
STAEDTLER have a variety of mixed stationery sets available, hitting a range of price points. If you want something a bit more brightly coloured,there are neon colours available too.
Something for young creatives
The STAEDTLER range is perfect for children wanting to explore their creative side. FIMO is brilliant for modelling. The colouring pens and pencils, meanwhile, are great quality and not simply for arts and crafts, but also for more traditional school work.
Disclosure: This commissioned article was produced in association with STAEDTLER.
Interested in this blog post? Well have a read of these...