Do you know your blended family from your half-sister? How about your half-brother from your simple stepfamily? The language used to describe stepfamilies and steprelatives often confuses people. I've even known stepparents make mistakes when talking about their own children!
The infographic below shows the phrases and terms that are most commonly used to refer to blended families and steprelatives. I hope you agree it's a useful reference guide for highlighting how you should refer to these increasingly common family units and the people who live within them. You can download a pdf version by following this link and please do check out the other stepfamily and blended family content available on Dadbloguk.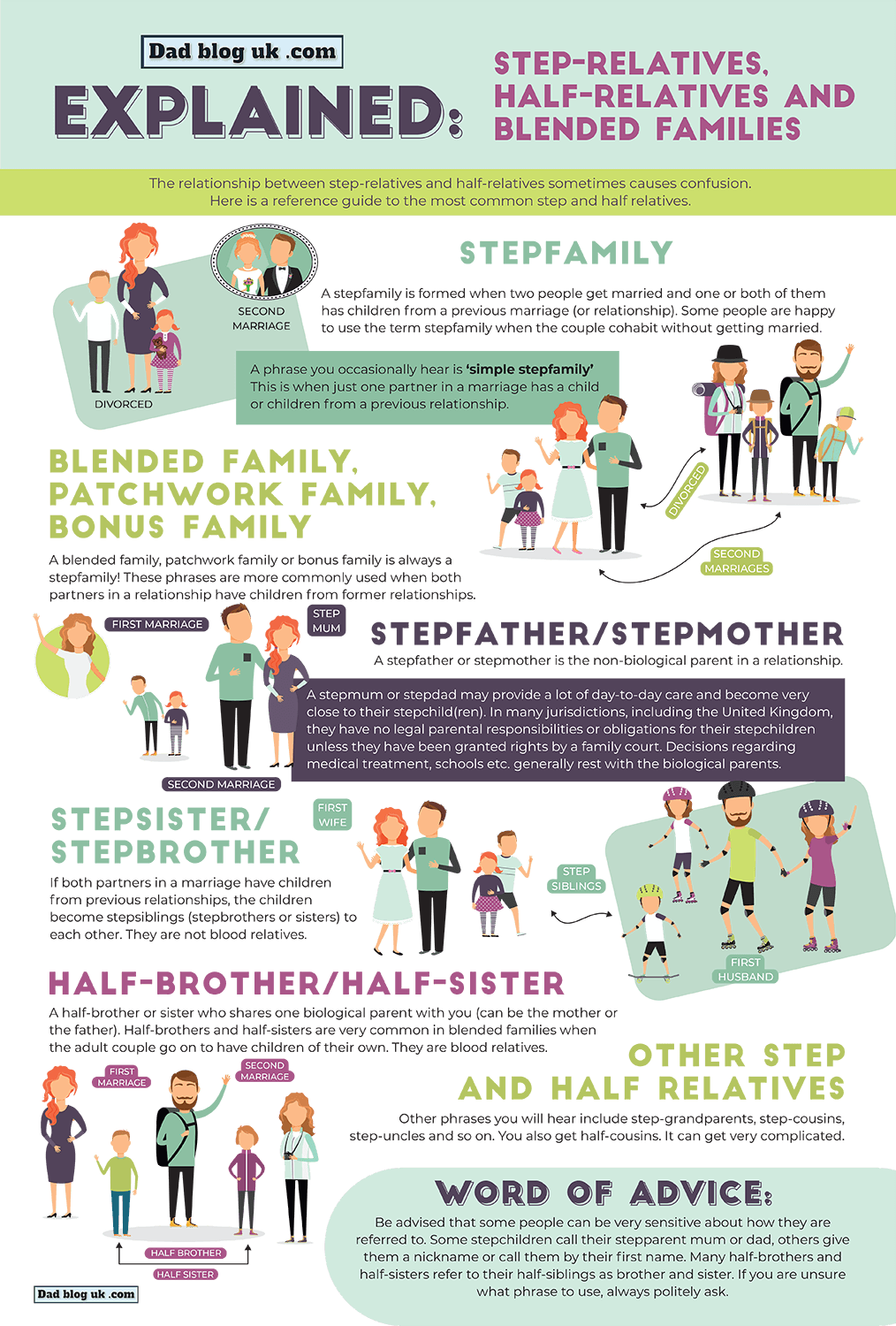 Interested in this blog post? Well have a read of these...