If you visited my blog a few week's ago, you'll probably recognise this as Holy Isle off the coast of the Isle of Arran. The big difference, of course, is that this picture was taken at night!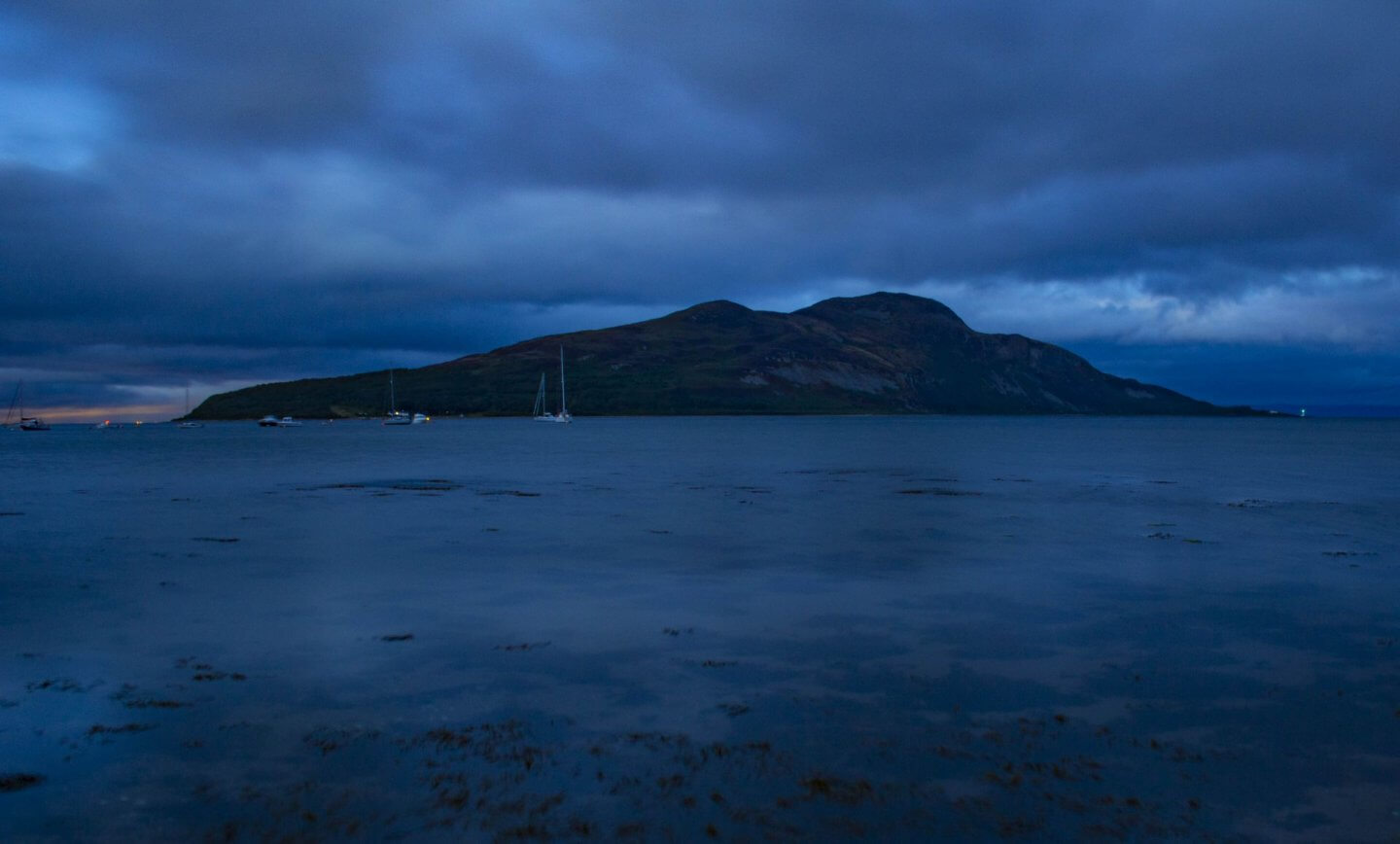 To give you the background, we went on a family holiday to Arran during the summer break. The house we stayed in was directly opposite Holy Isle (I wrote about its history when I published the daytime image here).
The scenery around that part of Scotland is stunning so I returned with a memory card rammed full of images. One of the images I simply had to get was a long-exposure image of the Holy Isle.
I was very surprised by how this one turned out. It must be something to do with the night time lighting conditions that far north, but I wasn't expecting the blue hues to come out quite so strongly.
If you look very closely, you'll see a tiny pin prick of light on the very right edge of the island. That's a light house. The other stand out feature for me are the clouds which seem very moody.
It was fun to have time to get out and do some experimental photography again. I got some images of the harbour and also images of some of Arran's mountains. Expect to see a few more in the weeks and months to come as I get around to editing them.
I have linked this post to the #MySundayPhoto linky hosted by the Darren Coleshill photography blog. Click here to pay it a visit. You can also read about our drive to the Isle of Arran by clicking here and you can see my other photographic posts by following this link.
Interested in this blog post? Well have a read of these...