For me, Tebay Services on the M6 personify the summer of 2021. This spot near Penrith in Cumbria demonstrated the inevitable impact of the staycation boom that hit the UK this summer because everyone hit the roads creating masses of heavy traffic.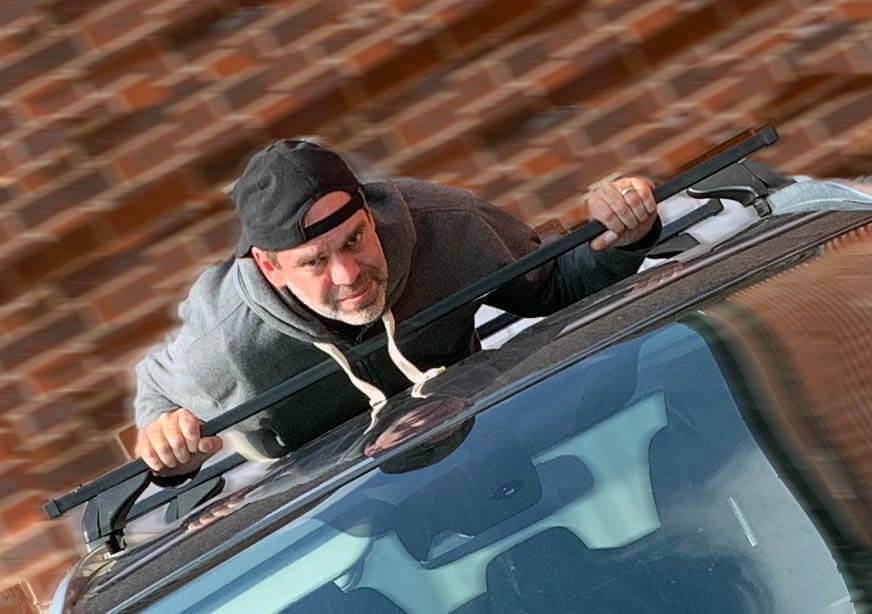 We stopped off at Tebay while driving up to Scotland, our ultimate destination being the Isle of Arran (more about the Isle of Arran journey in a moment). I swear to you there was more traffic in Tebay's car park than there was on the neighbouring motorway. It was insanely busy.
Once the car was eventually parked, we then had to navigate the interior of the building. I expected my first visit to a busy place populated by people not wearing face masks to be a theatre, a cinema, a sports match or school play. Oh no, it was Tebay Services in August 2021.
There were queues to both the men's and women's lavatories, queues to get food, people milling around trying to figure out which queue to get into, people utterly confused by the queues and no doubt a few people experiencing stress induced claustrophobia because, like me, they hadn't been around so many people in 18 months. I think this is what made the whole experience so notable: I hadn't seen so many humans in such a confined space for a long, long time.
Don't get me wrong. I am not criticising the lovely people who operate Tebay services. If I have a favourite service station in the UK, it is Tebay. It's simply that Tebay is at a busy crossing place that attracts huge numbers of tourists. It's near Scotland, set in beautiful countryside in Cumbria and next to the Lake District. With most families holidaying in the UK this year, Tebay was one of those spots that was going to bear the brunt of this trend.
I don't know about you, but I did not enjoy motoring during this summer break at all. As a family, we had some journeys that weren't too bad (visiting granny in the Cotswolds for instance or heading over to Porthcawl in Wales). Other journeys, however, were an absolute nightmare.
The worst of the lot was a round trip of 160 miles I had to make with Helen, my eldest daughter. This wasn't a leisure trip, so couldn't be avoided. I had to take her to Saffron Walden in Essex, a journey that involves travelling up the M25 and M11.
The satnav told me to expect a journey time of around 90 minutes. I didn't trust the satnav, so left an hour early in case we encountered heavy traffic.
Oh good grief that trip was horrible. An hour early didn't even come close. It was nose to tail the entire way. In total we were in that vehicle for about seven hours. Perhaps I was naïve, but I thought a journey like that, even on such notorious motorways, would be easy during the summer holidays. I was very wrong. Let's put it another way, we can drive to my wife's family near Glasgow in less time.
On the subject of Scotland, more about that journey to the Isle of Arran. Well, first stop was my mother in law's house near Glasgow. The journey was fine (apart from that brief stop at Tebay Services) until we hit the M74 when we got stuck in a traffic jam.
A couple of days later, we were meant to be driving to Ardrossan, a journey of about an hour, where we were to catch a ferry to Brodick in Arran. No such luck.
As if to remind us COVID is very much still a thing, a member of the ferry crew tested positive for the 'Rona so the Ardrossan to Brodick ferry was suspended. Instead, we had to drive to Claonaig ferry terminal and sail to Lochranza.
Ferry terminal makes it sound a bit grander than it is. Claonaig's ferry terminal an unmanned strip of concrete with space marked out for 25 cars. You simply turn up and hope you get one of those 25 spots. With everyone being diverted from Ardrossan, it was busy.
Needless to say, we missed the sailing we were aiming for. This is because an articulated lorry disembarked the ferry. As you'll have gathered, Cloanaig is not Dover and so the arrival of just one articulated lorry created utter traffic chaos. It did not help that many people waiting to board the ferry were English, unused to this rural way of living and didn't have a clue what to do when confronted by a large lorry trying to join a narrow road at a junction. It was a practical demonstration of how few vehicles it takes to create a vehicular catastrophe, even in this remote spot of West Scotland.
There's more. The journey to Ardrossan would have taken an hour but getting to Claonaig involved a journey of 2hours 45 minutes. It was a lovely drive with amazing landscape, but it was very, very long especially as by now my mother-in-law had joined us so there were three generations of the family in the car.
I've done the mental arithmetic. Over the course of the summer holidays, I was behind the wheel of the car for more than 48 hours, much of it tolerating the heaviest of heavy traffic.
Yes, I do feel a certain amount of guilt about this. I feel guilt because I know I am privileged to be able to make those journeys, but also because, in an ideal world, I would have made more of those journeys using public transport.
For us, visiting family is difficult without driving. There are no trains or bus service where my family lives and at this point in time I wouldn't feel comfortable taking the family on a train to go to Scotland.
One thing we did right at the end of the holidays was go camping. We did this an hour away from home and the journey was a delight. The lesson here is to keep things much more local if possible.
As for visiting Saffron Walden, if I ever find myself travelling to this delightful Essex town again, it will be train. Pandemic or no pandemic, school holidays or no school holidays, I am never, ever doing that journey by car again.
Interested in this blog post? Well have a read of these...