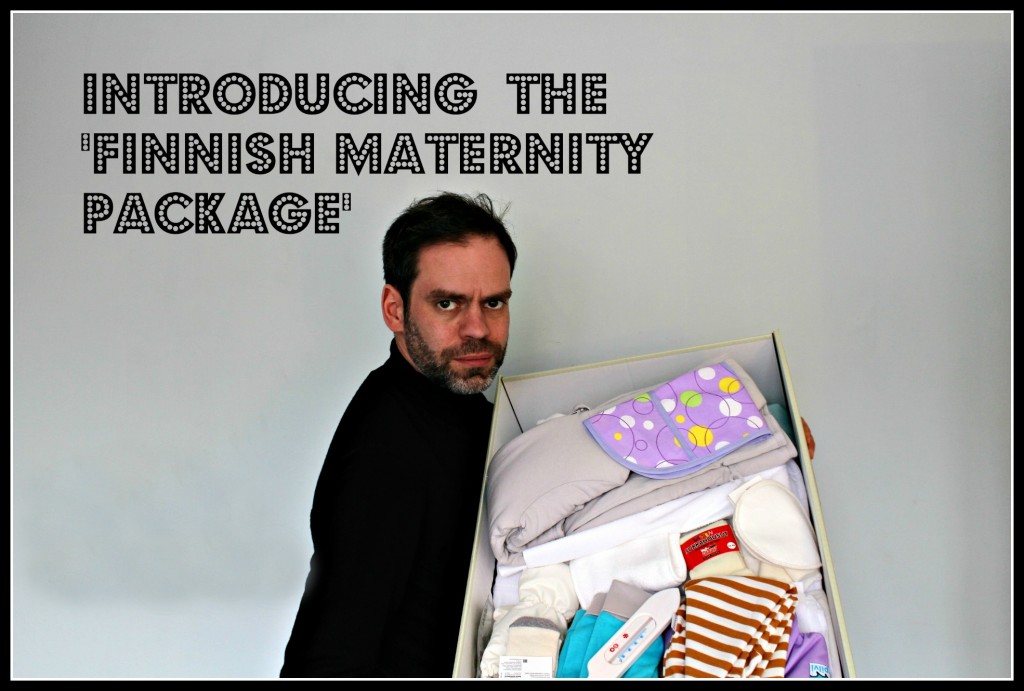 Finland; a Nordic nation with a small population, short winter days and long winter nights. A nation famous for giving us Nokia, the Moomins and Lordi, the outrageous rock group who won the 2006 Eurovision Song Contest.
It's also a nation with one of the lowest infant and maternal mortality rates in the world. This has largely been put down to a generous "maternity package" and maternal health system provided to all mothers.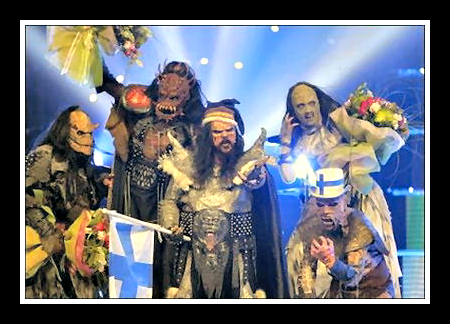 It's a system that was introduced in 1938, when Finland was a relatively poor, agrarian nation. The aim was simply to ensure that every child had an equal start in life.
So what exactly is this maternity package? To see in detail, please click on the link below to watch a short video I have made. It shows me unpacking the box, item by item. Alternatively, please do read on.
Every pregnant woman (…more about men and same sex couples in just a moment) is offered a package containing a variety of items you need for a new born child. There are clothes, a towel, thermometer, nail scissors, sheets, sleeping bag and so on. There are also items for mum; nipple pads, liners, nipple cream and, not forgetting dad, condoms.
Why condoms? Well, you may not want to go having a baby immediately after the arrival of a child so you have a few prophylactics on hand as birth control.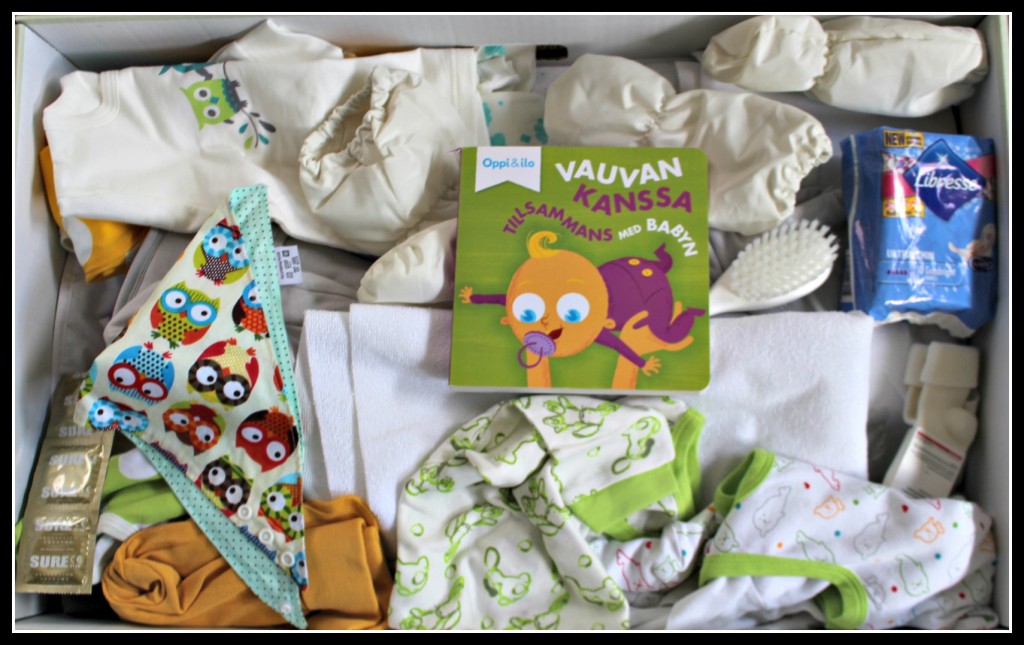 There is one further genius aspect to this package. The box itself is lined at the bottom with a foam mattress so the cardboard carton can be used as a bed. Yes that's right, many Finnish babies start their days sleeping in a cardboard box. Back in 1938 when the maternity package was introduced, many homes didn't have a clean place where the infant could sleep and the tradition has stuck.
To qualify for a maternity package, a woman has to make contact with a medical professional before the fourth month of pregnancy. This rule was introduced in 1949 and it has remained in place.
This provided a powerful incentive for women to seek medical help during pregnancy. This helped reduce both the infant and maternal mortality rate and it has remained low by international standards to this very day.
The contents of the box have changed over time. For instance, disposable nappies are no longer included so as to reduce landfill waste. Also, the clothes must come in gender neutral colours. This is partly because Finland is very big on gender equality but it also means you can hand down clothes to your next child, regardless of whether they are a boy or girl.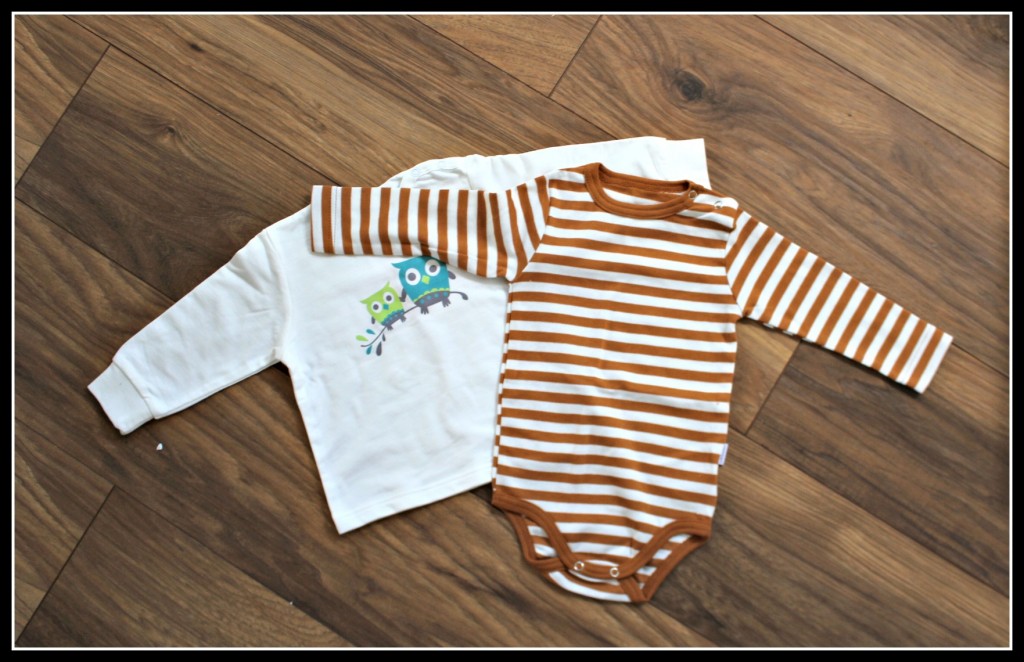 On the subject of gender neutrality, the one quibble I have is that it's still refereed to as a maternity package when many of the items will be used by mum and dad, especially as Finland has a very good system of shared parental leave. I cannot help feeling it is a baby package and not a maternity package. Finland has recognised same sex unions since 2002 and has a law on the statute books permitting same sex marriage from 2017. To many it may be a minor point, but maybe the language needs to be revisited?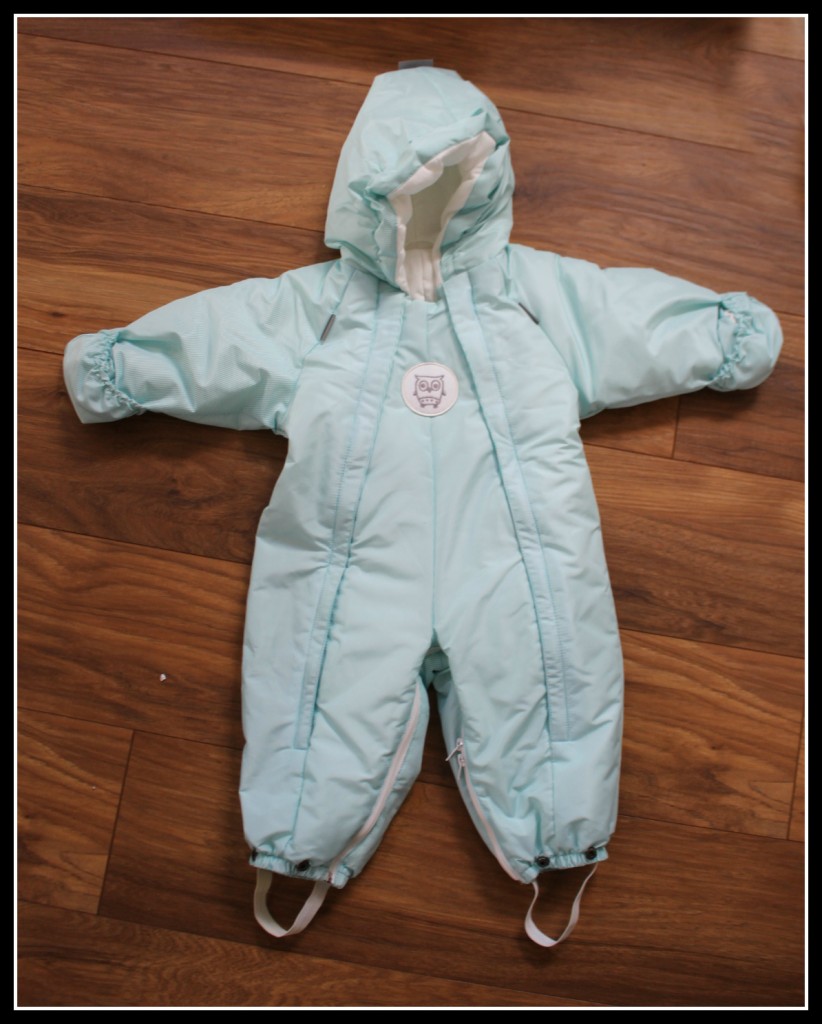 That point aside, I have to say I was very impressed by the maternity package. The attention to detail was very high. The quality of the contents was also very good. It struck me as a great way for a Government to welcome its newest citizens into the world.
What do you think? Do you like the look of the maternity package? Would you have found it useful? Does it demonstrate the Finns have better social policies than us Brits? Please leave a comment below, I'd love to know.
At my request, a Finnish maternity package was loaned to me by the Embassy of Finland in London and the Finnish Institute in London, a non-profit trust that seeks to identity modern trends in society and encourage cross border working between Finland, the UK and Republic of Ireland. Thanks to both for their assistance.

Interested in this blog post? Well have a read of these...