It's been a while since I have posted any photography to the blog. I'm afraid this is simply because I have been snowed under both with my studies and with our forthcoming house move. This picture was taken from Hungerford Footbridge in central London and while I've taken many images from that bridge and posted them to the blog in the past, this one was poignant for a couple of reasons.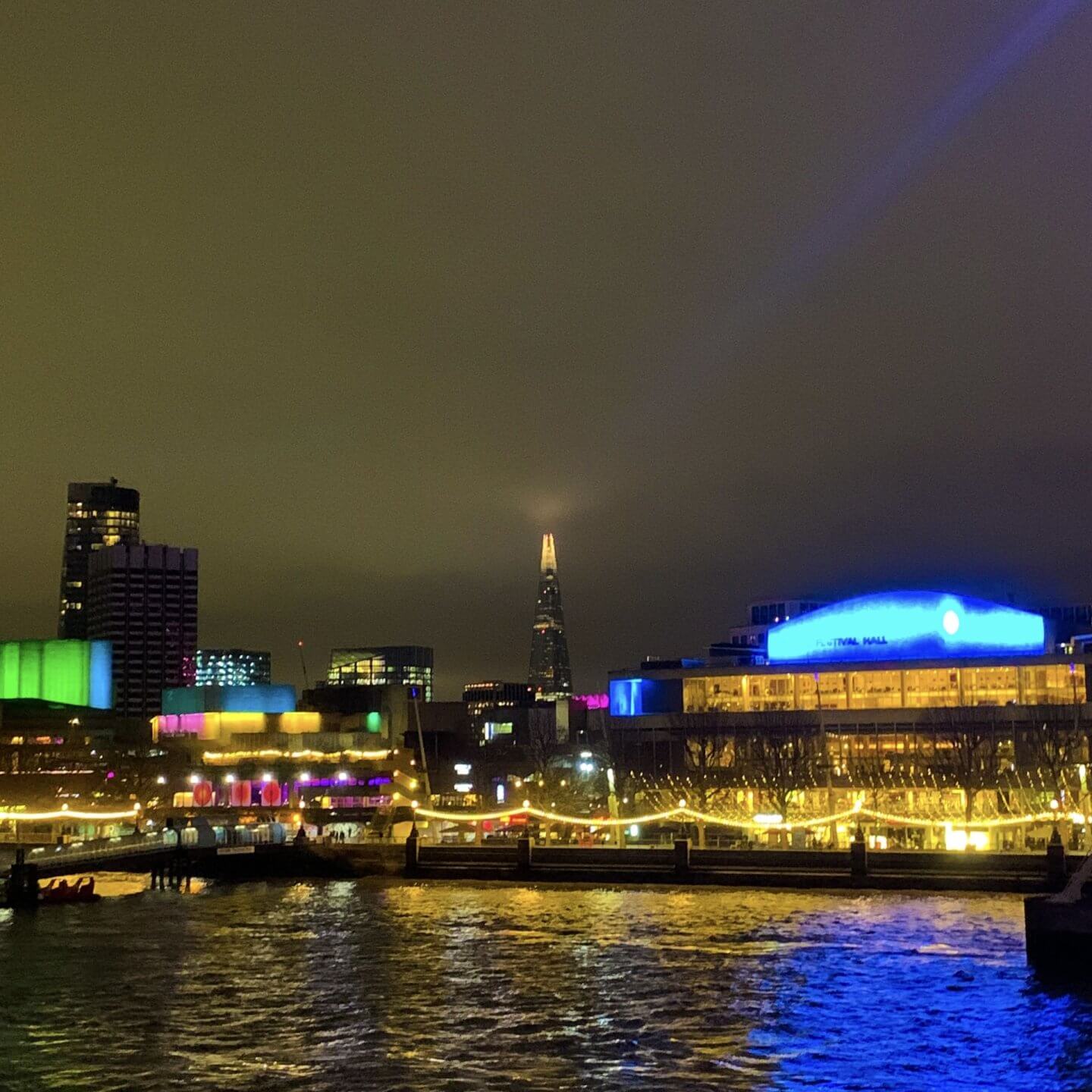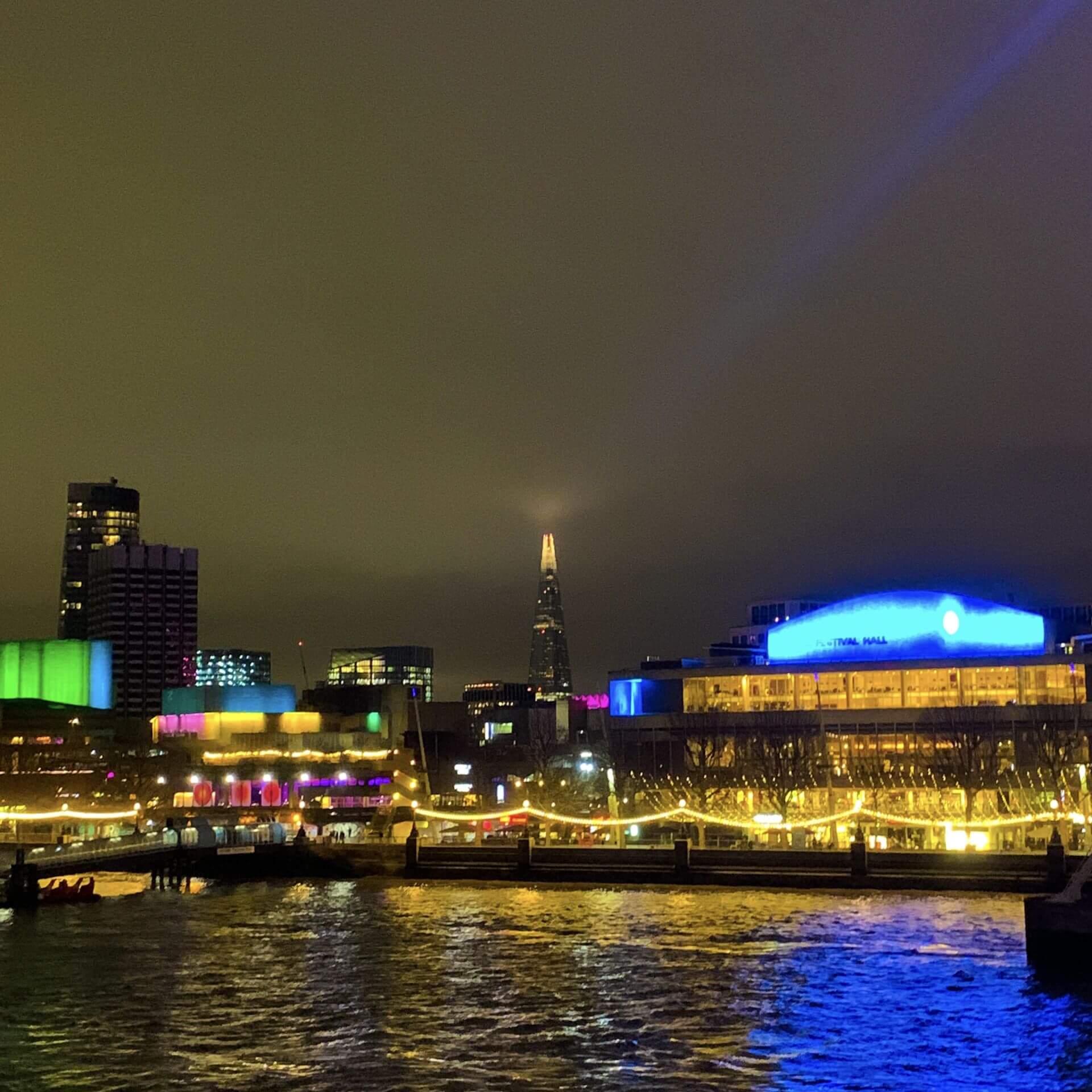 It's also been a while since I was last in London at night and did this very walk. (September to be precise, when I took this photo looking directly East up the River Thames from the same spot). This walk is one of my favourites because there's a wonderful pub nearby called the Ship and Shovell that, pre-Covid, I visited several times a year.
Alas, my visit on this occasion was bitter-sweet. I dashed up to the city immediately after the school run so I could catch up with one of my oldest friends at the pub. The Ship and Shovell has always been a regular-ish meeting point for us. After 20-odd years of living in London, my partner-in-many-a-crime was catching a train to South Yorkshire where he grew up. He has bought a house up there and is planning a new life closer to his family. Granted, it's not Australia and I know we'll be in regular contact, but he's going to be missed.
Rather amusingly, that's Festival Pier on the left hand side of the picture, branching out into the water. Many years ago, when the Thames's tide was low, the two of us stumbled across an illegal rave that was happening right underneath it on the expose river bed! We stayed on for a bit and I recall it was very good night.
Anyway, after I'd said goodbye, I made my way back to Waterloo station to catch a train home. It was while I was on my way that I saw this scene and I thought the laser light emanating from The Shard was striking. I prefer to take my photographs on a DSLR camera but this was just a quick snap that I took and edited on my phone. I think it makes this small corner of London look quite colourful.
Quite when I'll be crossing that footbridge to she Ship and Shovell again I don't know. I hope it won't be too long.
Interested in this blog post? Well have a read of these...