Do you ever experience play date paranoia? You know, the fear that while a child is in your care you do something utterly foreign to their background or family?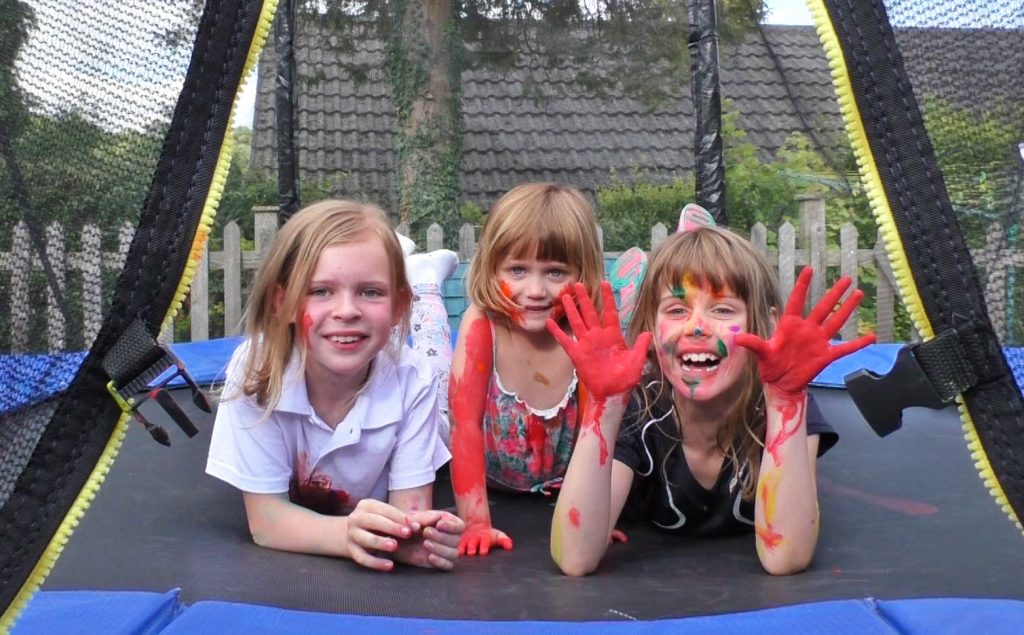 The other day I took my kids plus a friend, we'll call her Rose, to Box Hill in Surrey. At the very bottom of Box Hill is a stream that you can cross using stepping stones.
Helen has visited several times and is fearless so she simply yomped across. Izzy, our four year old daughter, forged the stream with my help.
What, however, was I to do with Rose? She wanted to go across, but eventually decided not to. I can't honestly say I blame her. It was her first visit to the site and a young boy crossing with his mum fell into the stream and got totally soaked just as she was about to attempt the crossing!
Instead I got my kids back to the same side so Helen, Izzy and Rose were all together and they splashed around in the stream. Luckily, I know this girl's mum and dad well. Even so, a number of "what if?" questions were going through my head.
What if they don't want their child playing in running water? What if they don't like the fact Rose will return home with soaking wet trainers? What if? What if? What if?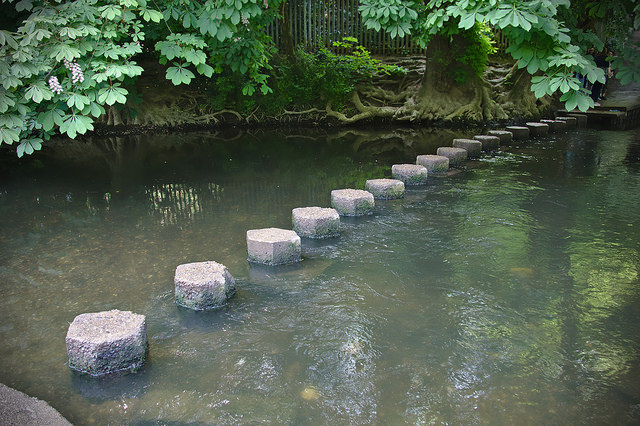 Some time ago, Helen had another friend round to play. I allowed both girls to play on our trampoline. Despite repeated requests, her friend has never been back. I may be mistaken, but I am slightly concerned the reason she hasn't been back is that I allowed the kids to use the trampoline, something that would not happen in her own home.
Of course, sometimes there's a play date incident which leaves you thinking: "They won't be coming back again."
One springs to mind. It happened quite a while ago when Izzy was being potty trained. Helen had a school friend over one evening and the two older girls were playing in the garden.
Izzy needed the toilet and, well, let's just say she relived herself in front of both her sister and her friend. Helen thought it was hilarious. The friend was more than a little shocked.
I wouldn't have been too bothered had it not been for the reaction of her friend. I felt I had no option but to explain the situation to her mother when I took her home.
When I dropped this girl off I apologised profusely.  Thankfully the mother thought it was very, very funny and no more was said about it. In fact, Helen was invited back so no damage was done.
The reverse has also happened and my family's values and standards have proven to be a sticking point. There are certain fast food restaurants that my wife and I won't set foot in. My kids have never experienced the culinary delights on offer in these places.
On a few occasions mums and dads have taken our kids to eat at them, only for Helen and Izzy to pipe up and say: "We're not allowed to eat here."
It's awkward, isn't it? What is quite acceptable to one family is totally off limits to another.
Then again, if the worst I've ever done is introduce a child to a trampoline, I think I'm doing okay. I am, aren't I? Please tell me I am? See, see what I mean, now I'm getting paranoid!